We don't just build in Uskinned, we dream in Uskinned.
At Marcel Digital, we're not just experts in digital marketing, we're also masters of web development. We understand the importance of a robust, user-friendly, and SEO-optimized website for your business. But sometimes, organizations need a more affordable, modular option for creating websites quickly and efficiently. They need a solution that is simple to use, but also gives enough flexibility to give editors more control over their websites.
That's why we're proud to offer our expertise in building websites using the award-winning Uskinned Site Builder.
What is Uskinned?
Uskinned provides a user-friendly platform that empowers users to create a new website leveraging the robust capabilities of the Umbraco CMS. It provides a user-friendly, no-code environment for stunning website authoring, giving you more control over your site content and structure.
The Uskinned platform utilizes a library of pre-built UI components that can be pieced together to form a beautiful, user-friendly website with little to no development expertise required
The library includes out-of-the-box content components such as:
Hero banner. Ability to add a hero banner / carousel to any page. 
Split component. Ability to add content in a split 50/50 layout, such as text next to an image or video. 
Rich text editor. Ability to add any type of formatted content on the page with the use of a WYSIWYG editor. 
Accordion. Ability to add an accordion of content for content such as FAQs.
Gallery. Ability to add an image/video gallery on a page with multiple layout and display options. 
Grid editor. Ability to add content in multiple bootstrap grid layouts for more control over content layout.
Subpage listing. Ability to automatically pull in pages / content from a specific content folder, such as a blog or resource page. 
CTA. Ability to add a prominent CTA on any page.
Global components. Ability to make any component a global component that can be used and edited across the entire site all at once.
Why Choose Uskinned?
Uskinned is a powerful tool that overlays the Umbraco CMS, providing a no-code or low-code environment for designing, authoring, and editing your website. It's perfect for businesses of all sizes, offering a range of benefits:
Ease of Use: Uskinned's user-friendly interface allows you to create and edit your website quickly and efficiently.
Pre-Built Templates: Uskinned offers professionally designed templates that provide a head start on website creation.
Responsive Design: Uskinned theme designs are built for the responsive web, ensuring your site looks stunning on all devices.
SEO-Friendly: Uskinned comes equipped with built-in SEO tools, helping you reach the top position in search results.
Third-Party Plugin Integration: Uskinned integrates seamlessly with tools and widgets, allowing you to add eCommerce features, set up Google Analytics, and more.
Multi-Language Support: Uskinned sites can be designed with language localization, serving the correct page based on user preferences.
Ecommerce Integration. Uskinned easily integrates with Ecommerce platforms to provide the ability to sell and execute orders online. 
Why Choose Marcel Digital for Uskinned Site Builder Services?
At Marcel Digital, we live, breathe, and sleep web development. We've worked on hundreds of websites and are proud to be one of the longest tenured Umbraco Gold Partners in North America. Our team of Umbraco experts is well-versed with Uskinned and its capabilities, and we can help you leverage its power to create a website that not only looks great, but also performs exceptionally well.
Whether you need a simple blog, a portfolio, or a full-fledged marketing site, we can help you build it with Uskinned. We're also able to integrate all your preferred tools into Uskinned, crafting a truly personalized user experience.
Ready to Build Your Website with Uskinned?
If you're ready to take your website to the next level with Uskinned, get in touch with us today. Our team is ready to help you create a website that not only meets your business needs but also provides a great user experience for your customers. Let Marcel Digital take on the heavy lifting of your next website project to reduce your stress and to build your site efficiently and effectively.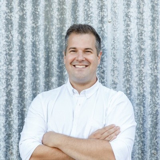 I went with Marcel Digital over a larger - and much higher priced - competitor and it's one of the best decisions I've made. Marcel Digital are lovely people to deal with, extremely knowledgeable and approachable and willing to take the time to examine possible solutions that differ from how they would normally proceed. I value the partnership with their company and am planning on having our company be a client of theirs for years to come. Can't recommend them enough.
Michael Duquet / Director, Web Strategy / Absolute Software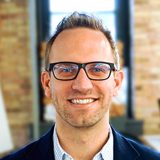 Marcel was an excellent thought partner in the evaluation process as we considered major changes to our systems and website. They were willing to engage on many concerns and worries we had approaching the project. Thanks to their help, we felt confident that our concerns could be planned for, and that we had selected the right system for the changes we wanted to make. Their subject matter expertise and client care were exactly what we had hoped for.
Ray Fast / Director, Travel Experience / PerkSpot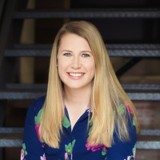 Marcel Digital is simply the best Digital Marketing agency. We hired them years ago, and I can't say enough amazing things about their dedication to the field, to my team, and their phenomenal leadership team. Top-notch professionals all around.
Kim Rafalowitz / Dir. of Global Marketing / Worldpoint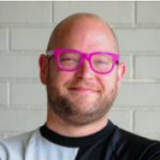 I can't believe how simple Marcel Digital and Umbraco Cloud made it to get a beautiful and easy-to-use website. My only regret is not doing this sooner.
Dave Hamilton / Creative Director / StreetWise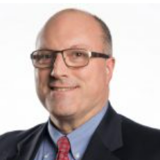 We are very pleased with the Umbraco website developed by Marcel Digital. Their Umbraco Master's transparent development process and attention to detail resulted in a beautiful website that has made a tremendous impact on our digital marketing efforts. They continue to be a valued partner and one we recommend without hesitation.
Mauricio Caneda / Sr. Vice President, Chief Information Officer & Director of Operations / Generali USA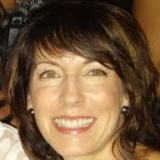 Having a partnership with Marcel Digital has been a lifesaver for our business. We could not be happier with their work ethic, attention to detail, and superior expertise. I highly recommend them if you are looking for a talented, and trustworthy partner!
Diane Locher / Director of Sales and Marketing / Precision Medical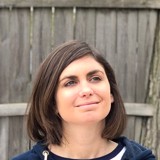 Marcel has been a great a partner in our journey into the 21st century. They helped us to build a beautiful and functional Umbraco website, and have been there to help support us anytime a crisis arises. The increase in quality of leads was immediately recognized and anytime there was a change in lead flow our Marcel team was immediately there to offer suggestions and help us stay updated. We truly view Marcel as an extension of our team.
Megan Patterson / International Operations Manager / Arbour Group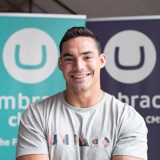 The overall experience of working with the Marcel team is outstanding. They have built a team of all-stars who are easy to communicate with and execute ideas effectively.
Andrew Barta / VP of Partner Relations / Umbraco HQ
SEE OUR WORK
Web Dev Case Studies
Get In Touch
Looking for help with your website? Fill out our form and our team will be in touch shortly!