You need an SEO partner that understands Google penalties and the work necessary to remove and recover from them.
There's a lot of reasons websites get penalties, but most of them are by way of spammy backlinks, duplicate content, and keyword stuffing. We help websites remove and recover from Google penalties by consulting Google Analytics data, conducting thorough content audits, and comprehensive backlink profile checks. We then prioritize these findings into a project plan and roadmap the tasks needed to remove the penalty and build back your website's organic visibility and traffic.
We do all of this work inhouse, directly with your team, and never outsource any of our work. We'll also prioritize our tasks in our work management software, giving your team full access to the work we are doing and when it will be completed. The SEO experts at Marcel Digital have removed Google penalties for numerous websites of all shapes and sizes. As Google Analytics Certified SEO experts, we use Google Analytics to help us pinpoint the pages with the biggest organic traffic drops to drive our penalty removal strategy moving forward. We'll work with your content marketing and web development teams to make sure that we're optimizing your website and backlink profile to fall back into Google's best practices and SEO guidelines to regain organic traffic and keyword ranking losses. We'll also provide your team with an ongoing strategy to maintain fully optimized websites, mitigating the potential for a future Google penalty.
Our Google Penalty Recovery Services
Removing a Google penalty takes special care with a deep knowledge of Google algorithms, their history, and the SEO best practices put forth by Google themselves. At Marcel Digital, we've been removing Google penalties since 2012 when Google Penguin was created. We know how to conduct research, execute the tasks, remove the penalties, and maintain your website ongoing to ensure long term SEO performance.
Penguin Penalty Removal (Spammy Backlinks)
In 2012 Google released the Penguin update, removing sites with spammy backlink profiles from search engine results. This means that Google looked at the entire backlink profile of a website and gauged whether or not that website was building nefarious backlinks, trying to game their search results to gain higher rankings.
At Marcel Digital, we conduct thorough backlink analysis to ensure your backlink profile is clean, relevant, and falls within Google's guidelines. We do this by:
Collecting your website's backlinks from numerous data sources
Analyze the quality of those backlinks
Prioritize those links for removal and disvowal
Remove the backlinks we can
Disavow those we can't
After we remove backlinks and build a disavow file, we will then submit it to Google for penalty removal consideration. We'll then track performance post removal and create a backlink strategy to help your website stay in Google's good graces.
Panda Penalty Removal (Low Quality Content)
In 2014 Google released the Panda update, removing sites with spammy, duplicated content from search engine results. Spammy content means a lot of things to Google. It could mean anything from keyword stuffing to low quality or thin content. It could also mean that there's spam in the comments section of your blog posts, or that you're linking out to irrelevant websites.
Whatever it may be, we know how to find out and we know the next steps to get your website out of a penalty and back on track. We'll conduct a thorough content audit of your website, looking at everything from the quality of your content to the relevance of your content, and look at how you're leveraging keywords in your content as well. We'll then prioritize your findings and recommendations based on the highest impact out of the gate and work with your content team to update and optimize your content. From there, we will work with Google to get your website back in the rankings, building your organic visibility and driving more traffic and conversions.
Disavow File Setup & Implementation
After Marcel Digital collects and analyzes your backlinks, we will prioritize spammy and irrelevant backlinks into a disavow file that we will submit to Google. If your website has been hit by a manual action penalty by Google, Google allows you to submit a list of spammy and irrelevant backlinks via their disavowal tool. This tool helps Google track down spammy backlinks so they can take action against those websites and reconsider your inclusion back into their search results. 
From there, our team will create and execute an ongoing link building strategy focused on building quality, authoritative, and relevant backlinks to your website and content, to ensure your profile helps nurture long-term, successful organic growth.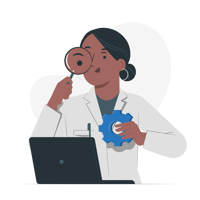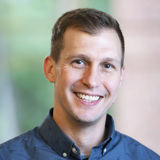 We've been with Marcel Digital for over 14 years and they have helped us grow our organic traffic by leaps and bounds. This year our organic traffic was up by over 19% and continues to grow. I would highly recommend them as SEO strategists and Google Analytics consultants.
Michael Vedders / Director of Marketing / Bethel University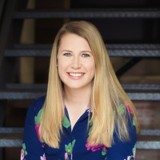 Marcel Digital is simply the best Digital Marketing agency. We hired them years ago, and I can't say enough amazing things about their dedication to the field, to my team, and their phenomenal leadership team. Top-notch professionals all around.
Kim Rafalowitz / Dir. of Global Marketing / Worldpoint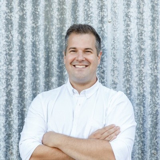 I went with Marcel Digital over a larger - and much higher priced - competitor and it's one of the best decisions I've made. Marcel Digital are lovely people to deal with, extremely knowledgeable and approachable and willing to take the time to examine possible solutions that differ from how they would normally proceed. I value the partnership with their company and am planning on having our company be a client of theirs for years to come. Can't recommend them enough.
Michael Duquet / Director, Web Strategy / Absolute Software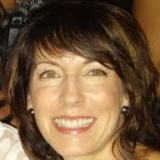 Having a partnership with Marcel Digital has been a lifesaver for our business. We could not be happier with their work ethic, attention to detail, and superior expertise. I highly recommend them if you are looking for a talented, and trustworthy partner!
Diane Locher / Director of Sales and Marketing / Precision Medical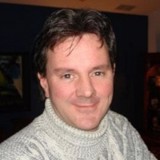 We have been using Marcel Digital for the past few years. We attribute our growth to the staff at Marcel and have embraced them as part of our company. Their insight and attention to detail have been indispensable. They take a personal approach to our products and processes and see our success as their own. We highly recommend Marcel!
Rob Dunbar / Marketing Manager / Lightmart
SEE OUR WORK
SEO Case Studies
Get In Touch
Need an SEO expert to create and execute a customized strategy to drive higher quality traffic and leads to your site? Fill out our form and one of the members of our SEO team will be in touch!