Google Analytics was launched in 2005. We've been a Google Analytics Certified Partner since 2006. I guess you could say we're pretty committed to the relationship.
We're a Google Analytics Certified Partner that audits, implements, and optimizes your Google Analytics instance for long term success.
Marcel Digital ensures you're not part of this 90% by conducting thorough Google Analytics audits and Google Tag Manager audits, creating custom solution designs based on your business needs, providing ongoing Google Analytics consulting and maintenance, elevated monthly reporting through Google Data Studio, and training.
Clean, accurate data is at the center of every digital strategy Marcel Digital touches. Every single employee at Marcel Digital is Google Analytics Certified and Google Tag Manager Certified, renewing their certification every year. As an agency, we are one of the original Google Analytics Certified Partners. This means we get early access to the newest features and capabilities available in Google Analytics, giving you a leg up on the competition.
We know Google Analytics setup and management can be daunting at first and that you've got better things to do, like run and grow your business - let our Google Analytics experts handle the hard, constantly moving parts of making sure the data you're getting gets you there.
500+
Analytics Implementations
20 Years
Google Analytics Certified Partner
100+
Data Point Checklist
1
Incredibly Experienced Analytics Team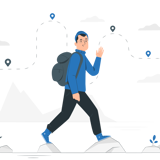 Migrating to GA4
GA4 is coming. According to Google, Universal Analytics will be sunset in July 2023. Each day that passes is another day of lost data. Our team will help you migrate to GA4 and set you up for success on the new reporting platform.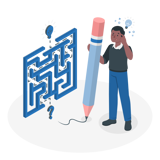 Fixing Data Issues
Data is coming in to Google Analytics, but is it accurate? Are you making decisions on bad data? Our team can audit your current setup and provide you with the answers you need to optimize your implementation and reporting. 
Customizing Reporting
Are you utilizing Google Analytics to its full capability? Our team can and will give you the tools you need to customize reporting for different teams and stakeholders, speeding up decision-making and standardizing data communication across teams. 
Data Integrations
If you have multiple integrations to your CRM, Marketing Automation, Call Tracking, and other technologies, ensuring all are working in unison is imperative to closing the loop on your analytics. Our has extensive experience integrating all of your data sources to provide powerful reporting on all aspects of your business. 
Strategy
All of our Google Analytics consulting and management services start with discovery and research. Whether you have an existing Google Analytics implementation or don't (good thing you found us!) we manually audit and map your website to ensure that all important pages, actions, and conversion points are accounted for so they can be tracked properly. From there, we begin prioritizing what steps need to be taken from an implementation standpoint to make sure that all data that's collected is accurate, clean, up to date, and most importantly, consistently correct.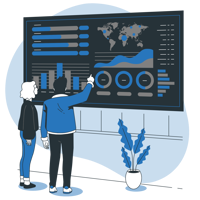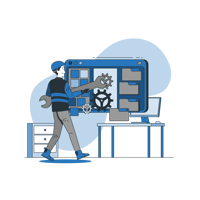 Implementation
After our strategy phase we dive into implementing the priority items from our Google Analytics audit to ensure that data from this point on is relevant, and actionable for any ongoing digital marketing strategy or campaign. Without relevant and appropriate data we can't create and execute strategy, so it's imperative that Google Analytics is setup properly and integrated with the business tools you trust to run your business.
We ensure that all:
Google Analytics and Tag Manager snippets are installed
Traffic is being tracked properly
Internal IPs are being filtered
Event and goal tracking is setup and correct
Attribution is accounted for and tracked
Business tools are integrated correctly with GA and GTM
Optimization + Reporting
As all digital strategies and campaigns evolve, so does the need to ensure data is correct and continuously giving full scope to opportunities. We regularly audit your Google Analytics and setup automated alerts to tell us if there's any issue with your Google Analytics implementation. We also provide ongoing monthly reporting meetings to help you understand how our digital strategies are performing, what we've learned in that month, and what it means for ongoing strategy.
In addition we take Google Analytics reporting steps further with Google Data Studio and Google 360! Take a look to unlock the true power of Google's Marketing Platform.
Training
Of course, we want you to be a part of the process and feel empowered by data as well. The Google Analytics experts at Marcel Digital also offer on and offsite training sessions in Google Analytics to help you and your team learn the ins and outs of Google Analytics, and how it can be leveraged internally to make data driven business decisions.
We'll train you on it all:
What is Google Analytics
Who your users are
Where they come from
What they do on your site
How to analyze an immense amount of data in GA
How to find conversion opportunities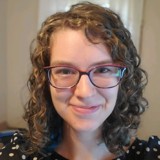 We partnered with Marcel to upgrade a complex Google Analytics account to GA4, and it truly did feel like a partnership. They were transparent with us about what was and wasn't possible, provided thoughtful answers to questions, and helped us navigate the transition smoothly. They weren't pushy about adding services, didn't have any hidden charges, and I would wholeheartedly work with them again if the need arose. Highly recommend!
Ashley Christopherson / Web Performance Manager / Fortra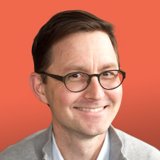 These guys know how to measure performance. They're pros at Analytics configuration for sites big and small. Not sure you're getting accurate reports or good insights? Let them take a quick look.
Andy Crestodina / Co-Founder, Chief Marketing Officer / Orbit Media Studios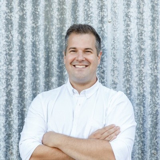 I went with Marcel Digital over a larger - and much higher priced - competitor and it's one of the best decisions I've made. Marcel Digital are lovely people to deal with, extremely knowledgeable and approachable and willing to take the time to examine possible solutions that differ from how they would normally proceed. I value the partnership with their company and am planning on having our company be a client of theirs for years to come. Can't recommend them enough.
Michael Duquet / Director, Web Strategy / Absolute Software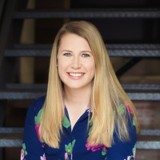 Marcel Digital is simply the best Digital Marketing agency. We hired them years ago, and I can't say enough amazing things about their dedication to the field, to my team, and their phenomenal leadership team. Top-notch professionals all around.
Kim Rafalowitz / Dir. of Global Marketing / Worldpoint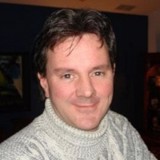 We have been using Marcel Digital for the past few years. We attribute our growth to the staff at Marcel and have embraced them as part of our company. Their insight and attention to detail have been indispensable. They take a personal approach to our products and processes and see our success as their own. We highly recommend Marcel!
Rob Dunbar / Marketing Manager / Lightmart
SEE OUR WORK
Analytics Case Studies
Get In Touch
Need help analyzing your current Google Analytics implementation or help migrating to GA4? Fill out the form, and we'll get back to you as soon as possible.