From conducting robust audits to securing your website, finding and fixing site issues and making sure your site is mobile friendly, our experts set the technical foundation needed for long-term SEO success.
Technical SEO has a ton of moving parts. There are hundreds of on-page factors that go into the ranking of your website, it can be hard to keep up with them all. Our team of SEO experts focuses on optimizing these factors, increasing site speed, eliminating broken pages, establishing a robust internal linking structure, and ensuring content on your site isn't duplicated. We also create and update your XML sitemap, secure your website, ensure title and meta tags are optimized for search, ensure your site is SEO mobile friendly, and keep up with all of the best practice guidelines set by Google and other major search engines.
Our seasoned technical SEO team has experienced every Google algorithm update since 2003. We work closely with our Google Analytics Certified team pre- and post-SEO audit to analyze organic traffic and visibility for your site. We are also CMS agnostic, meaning we've optimized hundreds of sites on many different content management systems including Umbraco, Wordpress, Sitecore, Joomla, Magento, DotNetNuke, and more.
You need a team of thought partners you can interact and collaborate with. Not a tool that spits out cookie cutter recommendations for a development team.Whatever your framework, we'll work with your web development team to consult and implement technical SEO updates to your site. If you do not have a technical team, we have a team of web developers standing by to make all updates on your site. The best part? We handle all SEO in-house. Our team handles everything from audits to strategy, implementation to maintenance, and even ongoing reporting.
SEO Audits
How do you know where you're going if you don't have a map? At Marcel Digital, our team of SEO experts lift the hood on your website to get a full diagnostic on the overall SEO technical performance and how it can be improved. In this phase, we'll take a look at all of the technical SEO best practices that are essential in laying the foundation for an ongoing successful SEO strategy.
Our comprehensive SEO audit, which has over 100 touchpoints, will assess your:
Site architecture
Mobile friendliness
Page speed issues
Tagging
Sitemap XML
Crawl errors
Duplicate content
Local SEO strategy
Internal linking structure
Indexability and accessibility
Image optimization
The audit findings and recommendations will then be prioritized, presented to your team, shaped into an implementation roadmap, and completed. The work is also added to our project management software, for which we'll provide access, so your team can track exactly how the project is progressing.
Learn more about our SEO audits services.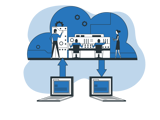 SEO Migrations
If you're planning on going through a website redesign or moving your website to a new domain or URL, it is extremely important that you have a detailed plan in place to address SEO.
Most of the time when a business migrates a website, they don't take the time to think about the repercussions or setbacks that could negatively affect their SEO performance. The launch of a new dream website can quickly become a nightmare.
Our team of technical SEO experts ensure your website is migrated with SEO top of mind based on a process we've developed over hundreds of migrations.
We'll ensure your website SEO migration goes as smoothly as possible by:
Collaborating with the development team on a structurally sound website
Ensuring all SEO best practices are met on your new website during construction
Addressing all title tagging, Schema markup, internal linking, site architecture, etc.
Analyzing your onsite content to provide recommendations on migration, consolidation, and removal
Creating a comprehensive URL redirect map to ensure all content moves correctly
Installing a full Google Analytics and Tag Manager implementation
Ensuring your website renders across all devices
It can't be stressed enough the importance of prioritizing SEO on a website migration, and our technical SEO experts are standing by and ready to help you and your team every step of the way.
Learn more about our SEO website migration services.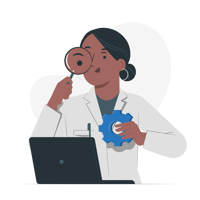 Penalty Recovery & Removal
Search engine penalties can be one of the most impactful, frustrating events to ever happen to your website. If you've lost significant traffic to your site, it might be due to a penalty from a search engine for past failed optimization techniques or factors outside of your control.
A penalty is when a search engine finds manipulative practices on or off a website, such as low quality content or bad link building. Most of the time, this is done without your knowledge, but it's important that the problem is rooted out and fixed before it gets worse. Our technical SEO experts have helped hundreds of websites recover from penalties and can help you recover as well.
How do we do it?
Thorough SEO penalty analysis
Comprehensive backlink profile analysis
Investigation into when and how the penalty(s) happened
Prioritized plan of action for recovery of traffic and rankings
Ongoing SEO analysis to avoid future penalties and issues
We find what caused your SEO to decrease, how it can be fixed, and take the necessary steps to make sure it never happens again. We also want to look past the penalty and determine a strategy for long-term recovery and growth of your organic traffic.
Learn more about our Google penalty removal services.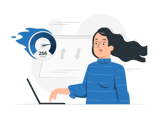 Speed Optimization
Users and search engines love fast loading websites. In fact, it's so important that Google and other search engines use it as ranking factor when returning search results to users.
We ensure your website is fast by:
Minifying and compressing unnecessary code on your website
Reducing the amount of redirects
Leveraging browser caching
Improving your server response time
Optimizing images to load quickly
Our SEO experts do all of this on an ongoing basis so you can ensure that your website is always loading quickly and meeting the needs of your users and search engines.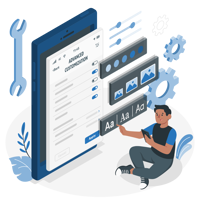 Mobile Optimization
As of 2019, 70% of all web traffic is through a mobile device. That's huge. It's so huge that Google and other search engines are prioritizing ranking websites that provide a stellar mobile experience - one where websites render quickly and are user focused - over sites that do not focus on mobile. They call this "mobile-first indexing" and it's something that every marketer and business should be focusing on.
That's where Marcel Digital comes in.
Our world-class mobile SEO strategies include:
Analysis of current mobile experience
Prioritizing and implementing a mobile-first strategy
Continuous monitoring of mobile performance
AMP page development and optimization
Ensuring your website renders across all mobile devices
Focusing on speed for mobile
Developing a mobile SEO strategy takes time and expertise, something that most marketers and businesses don't have. Let us handle the heavy lifting. You focus on growing your business.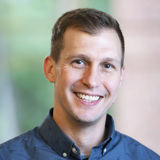 We've been with Marcel Digital for over 14 years and they have helped us grow our organic traffic by leaps and bounds. This year our organic traffic was up by over 19% and continues to grow. I would highly recommend them as SEO strategists and Google Analytics consultants.
Michael Vedders / Director of Marketing / Bethel University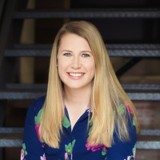 Marcel Digital is simply the best Digital Marketing agency. We hired them years ago, and I can't say enough amazing things about their dedication to the field, to my team, and their phenomenal leadership team. Top-notch professionals all around.
Kim Rafalowitz / Dir. of Global Marketing / Worldpoint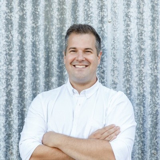 I went with Marcel Digital over a larger - and much higher priced - competitor and it's one of the best decisions I've made. Marcel Digital are lovely people to deal with, extremely knowledgeable and approachable and willing to take the time to examine possible solutions that differ from how they would normally proceed. I value the partnership with their company and am planning on having our company be a client of theirs for years to come. Can't recommend them enough.
Michael Duquet / Director, Web Strategy / Absolute Software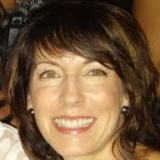 Having a partnership with Marcel Digital has been a lifesaver for our business. We could not be happier with their work ethic, attention to detail, and superior expertise. I highly recommend them if you are looking for a talented, and trustworthy partner!
Diane Locher / Director of Sales and Marketing / Precision Medical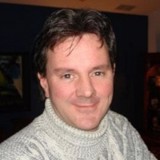 We have been using Marcel Digital for the past few years. We attribute our growth to the staff at Marcel and have embraced them as part of our company. Their insight and attention to detail have been indispensable. They take a personal approach to our products and processes and see our success as their own. We highly recommend Marcel!
Rob Dunbar / Marketing Manager / Lightmart
SEE OUR WORK
SEO Case Studies
Get In Touch
Need an SEO expert to create and execute a customized strategy to drive higher quality traffic and leads to your site? Fill out our form and one of the members of our SEO team will be in touch!