The lack of an off-page SEO strategy means your search rankings are not reaching their full potential and you're leaving a ton of opportunity on the table.
While off-page SEO is necessary to improve your visibility and rankings, it also requires expertise and time. Our SEO team covers all aspects of off-page SEO including conducting SEO audits, continuously monitoring and strengthening your backlink profile, optimizing your local SEO efforts, and building branded mentions on relevant and authoritative websites.
Marcel Digital has been developing and executing off-page SEO strategies since 2003, well before it was something you had to do to be successful in search. Our team is certified by Google, Clutch, GoodFirms, UpCity, and ConversionXL. We focus on ethical link building, acquiring backlinks from highly relevant, authoritative, and quality publications and industry websites for our clients. We also focus on building a strong local SEO presence to ensure that your website is appearing for local searches. And of course, it's all done in-house without any outsourcing. We act as an extension of your team to build relationships across the web and improve your website authority.
Link Building
At the center of all off page SEO strategies is a strong backlink campaign focused on building natural and manual backlinks. Google and other search engines use backlinks to validate and verify the trustworthiness and authority of your website and brand. They do this by looking at the websites that are linking to your pages and the overall quality of those links from a topic and reputation standpoint.
To ensure your backlink profile meets search engine standards, we focus on three high level pieces of criteria when building backlinks:
Quality - The link is coming from a website whose content and user experience is high quality.
Relevancy - The link is coming to your website is from a website that is topically related and connected.
Authority - The link is coming to your website is from a website that is topically trusted and reliable.
At Marcel Digital, all of our link building strategies are focused on obtaining and building backlinks that meet the standards above and the standards put forth by Google and other search engines. We do this by obtaining backlinks on highly revered websites and publications, including:

Because link building has been taken advantage of in the past, we take backlinking very seriously at Marcel Digital. We work hard to ensure that your backlink profile is natural, clean, spam-free, and continuously showing successful organic growth.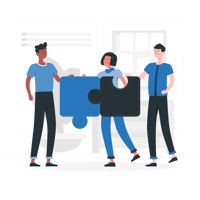 Local SEO Services & Citation Management
Local SEO is essential in any off-page SEO campaign. Much like backlinks, Google and other search engines use your business information (such as your location, phone number, and website URL) to verify the information it returns in local searches. It's important that this information is up to date, accurate, and consistent across all of your business listings. 
Local SEO Audits
Local citation inventory and information analysis
Full keyword research for local searches
Local competitor analysis
Local Listing Management
Full local listing management

Creating new listings
Updating current and old listings

Discovering more local citation opportunities
Managing and monitoring local listings
Local Website Content
Ongoing keyword research for local searches and content
Creating and optimizing pages for local content
Local Schema implementation
Local landing page creation and optimization
Other Local SEO Services & Citation Management
Google My Business Management
Google My Business and Google Maps listing claims
Google My Business page optimizations with up to date business information:

Business name
Website URL
Location
Phone number
Reviews
Chat functionality
Tracking Local SEO Campaigns
Local keyword tracking
Local traffic analysis
Conversion tracking
Local competitor performance monitoring, including rankings
Local SEO Tracking and Reporting
Advanced Google Analytics tracking and reporting
Call and chat tracking
Ongoing local keyword tracking and monitoring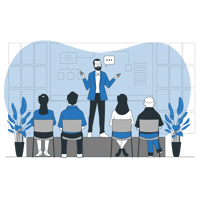 Branded Mentions
Sometimes your business or brand gets mentioned online and doesn't receive a backlink in the process. This is often a huge, overlooked opportunity for off page SEO;  something our prioritizes and capitalizes on. We use proprietary software to monitor brand mentions and develop an outreach strategy to connect with these publications to build backlinks to your content. This process takes research, time, and effort, so it's important to utilize a team of experts to build these links and leave you to your work.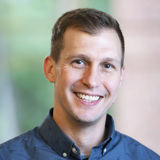 We've been with Marcel Digital for over 14 years and they have helped us grow our organic traffic by leaps and bounds. This year our organic traffic was up by over 19% and continues to grow. I would highly recommend them as SEO strategists and Google Analytics consultants.
Michael Vedders / Director of Marketing / Bethel University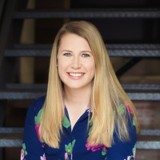 Marcel Digital is simply the best Digital Marketing agency. We hired them years ago, and I can't say enough amazing things about their dedication to the field, to my team, and their phenomenal leadership team. Top-notch professionals all around.
Kim Rafalowitz / Dir. of Global Marketing / Worldpoint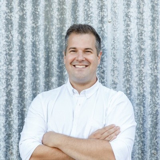 I went with Marcel Digital over a larger - and much higher priced - competitor and it's one of the best decisions I've made. Marcel Digital are lovely people to deal with, extremely knowledgeable and approachable and willing to take the time to examine possible solutions that differ from how they would normally proceed. I value the partnership with their company and am planning on having our company be a client of theirs for years to come. Can't recommend them enough.
Michael Duquet / Director, Web Strategy / Absolute Software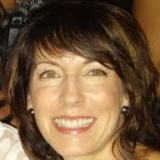 Having a partnership with Marcel Digital has been a lifesaver for our business. We could not be happier with their work ethic, attention to detail, and superior expertise. I highly recommend them if you are looking for a talented, and trustworthy partner!
Diane Locher / Director of Sales and Marketing / Precision Medical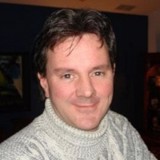 We have been using Marcel Digital for the past few years. We attribute our growth to the staff at Marcel and have embraced them as part of our company. Their insight and attention to detail have been indispensable. They take a personal approach to our products and processes and see our success as their own. We highly recommend Marcel!
Rob Dunbar / Marketing Manager / Lightmart
SEE OUR WORK
SEO Case Studies
Get In Touch
Need an SEO expert to create and execute a customized strategy to drive higher quality traffic and leads to your site? Fill out our form and one of the members of our SEO team will be in touch!