You need an SEO company with a proven track record of results. We're that company.
Marcel Digital has been executing data-driven SEO campaigns since 2003. We've been through every algorithm update, migrated hundreds of websites, and successfully implemented search engine best practices for clients of all industries and sizes.
We're an SEO company driving results through SEO audits, SEO strategy development, comprehensive keyword research, holistic content marketing campaigns, optimization of your local SEO channels, ongoing SEO consulting, mobile/page speed optimizations, and much more. We ensure that your website is optimized holistically to search engine best practices and personalize every SEO engagement to your specific needs to ensure that we are plugging in where necessary to improve your results.
When you partner with Marcel Digital, you not only get a leading SEO company but access to our entire team of digital marketing and web development experts. Search Engine Optimization requires technical adjustments to your site, content creation, content distribution, local citation building, ethical link building, and much more to keep and improve your rankings on the search engines. There's a lot that has the potential to bounce between our team and yours. Our team integrates with marketing teams of all sizes to prioritize and implement SEO tasks and can leverage our in-house web development, UX, design, analytics, and digital marketing experts to plug-in and provide you with holistic solutions where necessary.
Additionally, our SEO teams are CMS agnostic, meaning we've optimized hundreds of sites on different content management systems including Umbraco, Wordpress, Sitecore, Joomla, Magento, DotNetNuke, and more.
150+
Successful SEO Migrations
10,000+
Pieces of Content Optimized
1
Incredibly Talented SEO Team
How We Operate
At Marcel Digital, we create data-driven SEO strategies centered on three pillars:
Technical SEO
Content
Off-Page SEO
Of course, there's a ton of work that goes into these three pillars. Knowing what to do and when to do it can be daunting, so we create a comprehensive, prioritized roadmap that outlines the strategy implementation. This roadmap then translates directly to our project management tools so tasks are assigned and completed according to priority and milestones.
While every SEO campaign we run is personalized to your needs and goals, we have cultivated an extensive list of proven SEO services under each of these three pillars to maximize your search engine exposure and produce results.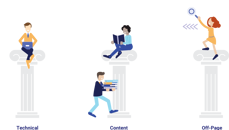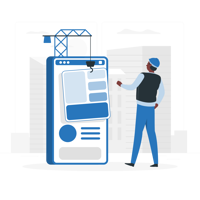 Technical SEO
Search engines have a very particular way of crawling your website, and the fun part is: it's always changing. Because of this, it's important to optimize the code and structure of your site to ensure you are giving search engines the best chance at indexing and ranking your website.
In order to gauge the technical health of your website, we start off with a comprehensive SEO audit. This deliverable provides you with a roadmap of prioritized next steps to optimize your website and provide a baseline for the ongoing search engine optimization of your site.
Our team can then plug in with your development team directly to consult on the implementation or utilize our in-house development team to implement the recommendations for you. We go where you need us.
Our technical audits analyze the following:
Website mark-up
Crawlability and indexability
Site architecture
Mobile friendliness
Link portfolio
Structured data markup
Image optimization
Penalty assessment and recovery
Local SEO
This audit will provide you with the steps necessary to make your site search engine friendly and start you down the path of a well-ranking, optimized website.
Our team will also keep track of those pesky algorithm updates for you so we can stay on top of search engine best practices and you can stay focused on your work.
Learn more about the technical SEO services at Marcel Digital.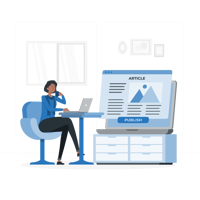 Content for SEO
Google wants you to create content. The more content they have to index, the better chance they have at serving up the right content for a user's search. Their algorithms are getting smarter and are cultivating the best content on the web faster and more efficiently than ever.
So while search engines certainly look at the technical structure of your site, they also want you to create good, meaningful content that users find useful. However, this means more than simply creating a lot of content. You need to conduct thorough research, optimization, distribution, and measurement so you can more effectively attract, inform, and convert customers from search.
Our SEO team provides all of the tactics necessary for content optimization:
Full content marketing strategy development & execution
Comprehensive keyword & search intent research
Content mapping
Content optimization
User experience & conversion optimization
Integration & collaboration with your content team (if applicable)
Producing and optimizing relevant content on your site works in tandem with Onsite SEO and Offsite SEO to provide search engines with more relevant content and increase your chances of ranking for user searches.
Check out our content for SEO services to learn more about how we create and optimize content.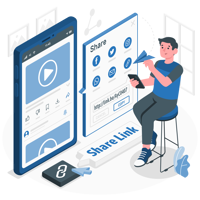 Off-Page SEO
Not all SEO work happens on your website. In fact, some of the most important aspects of SEO happen off your website.
Google's algorithm looks at the volume of quality, relevant and authoritative links pointing back to your web pages to determine if you are a reputable source for content. We call this "Offsite SEO". Like the other two pillars, it takes rigorous research, strategizing, and execution to be successful.
A majority of SEO success relies on the links that point back to your website, branded properties or profiles you may have, and how users interact with your brand through various placements on the web.
Our team develops holistic offsite strategies utilizing the following tactics:
Ethical backlink building strategy
Link reclamation
Elimination of nefarious backlinks
Local SEO services
Anchor text optimization
Branded mention monitoring
Targeted content distribution
Penalty recovery
Offsite SEO takes time and requires expertise to do correctly. There are many factors that come into play to build relationships for linking purposes and improve your offsite authority. Learn more about the off-page SEO services at Marcel Digital.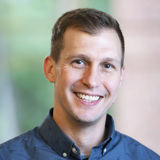 We've been with Marcel Digital for over 14 years and they have helped us grow our organic traffic by leaps and bounds. This year our organic traffic was up by over 19% and continues to grow. I would highly recommend them as SEO strategists and Google Analytics consultants.
Michael Vedders / Director of Marketing / Bethel University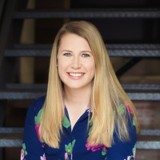 Marcel Digital is simply the best Digital Marketing agency. We hired them years ago, and I can't say enough amazing things about their dedication to the field, to my team, and their phenomenal leadership team. Top-notch professionals all around.
Kim Rafalowitz / Dir. of Global Marketing / Worldpoint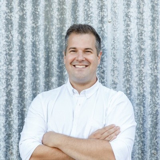 I went with Marcel Digital over a larger - and much higher priced - competitor and it's one of the best decisions I've made. Marcel Digital are lovely people to deal with, extremely knowledgeable and approachable and willing to take the time to examine possible solutions that differ from how they would normally proceed. I value the partnership with their company and am planning on having our company be a client of theirs for years to come. Can't recommend them enough.
Michael Duquet / Director, Web Strategy / Absolute Software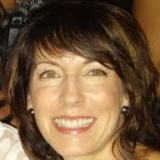 Having a partnership with Marcel Digital has been a lifesaver for our business. We could not be happier with their work ethic, attention to detail, and superior expertise. I highly recommend them if you are looking for a talented, and trustworthy partner!
Diane Locher / Director of Sales and Marketing / Precision Medical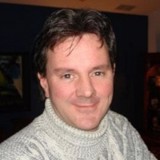 We have been using Marcel Digital for the past few years. We attribute our growth to the staff at Marcel and have embraced them as part of our company. Their insight and attention to detail have been indispensable. They take a personal approach to our products and processes and see our success as their own. We highly recommend Marcel!
Rob Dunbar / Marketing Manager / Lightmart
SEE OUR WORK
SEO Case Studies
Get In Touch
Need an SEO expert to create and execute a customized strategy to drive higher quality traffic and leads to your site? Fill out our form and one of the members of our SEO team will be in touch!