Google Ads launched in 2000. We've been managing ads since 2003. Yeah, we're that old.
Anyone can run ads on search engines. Our team of paid media experts utilize the latest paid search technology, best practices, optimizations, and testing techniques to produce the most return from your investment.
We leverage an integrated approach to paid media that includes paid search, programmatic, display, and paid social to deliver your prospects targeted ads that drive traffic and leads, complete with landing page optimization, creative development, and more.
Our paid media experts lower your costs and increase revenue through rigorous keyword research, extensive audience targeting, continuous ad and landing page testing, in-depth competitor research, and ongoing reporting and campaign optimizations.
Marcel Digital is a Google Premier Partner. This puts us in the top 3% of all Google Partners worldwide and holds our team to a higher level of standard than most agencies. Our paid media experts are not only certified in Google Ads and Microsoft Advertising, they're also certified in Google Analytics, Google Tag Manager, and Google Data Studio to ensure they think more holistically about strategy and visibility of results.
We handle all paid media in-house and never outsource. From research to campaign optimization, testing to measurement, and reporting to ongoing strategy, our paid media team will cover all aspects of your paid search campaign to ensure we are producing results and keeping you up-to-date on opportunities. You'll even have direct access to our work management software to see how and when we are optimizing your campaigns on an ongoing basis.
30%
Average Improvement In Efficiency
250+
Average Monthly Optimizations
20 Years
Paid Media Expertise
4 Years
Average Client Retention
Paid Search
We've been managing paid search since shortly after it was created and remain one of the original Google Certified Partners. We've since earned the elite Google Premier Partner status putting us into the top 3% of all Google Partners worldwide. But we do more than just focus on keywords and ad copy. We work with your marketing teams to ensure your Google Analytics and Google Ads accounts are properly connected for the best possible data. We target specific audiences to drive business and help you optimize your landing pages and content so users take action. We then share that data with our SEO team to ensure a holistic strategy for search and create cross-channel success.
Our paid search team optimizes:
Google Ads
Microsoft Advertising (Bing)
Audience targeting
Landing page optimization + testing
Google Analytics + Google Ads integration
Reporting through Google Data Studio
If you're looking for more information on how we create comprehensive, successful paid media campaigns, check out our paid search services page.
Display Advertising
As an advertiser, it's important to be in front of your prospective customers at all stages of their journey, including the websites they visit on a daily basis. Our team will help you define targeted audiences and websites to serve relevant ads on through a massive network of websites. Our targeting criteria will help you get your message in front of those visitors most likely to engage and convert.
Additionally, our team uses programmatic algorithms to run the most effective ads on the best placements to the most targeted customers at the right time, without all of the manual optimizations and time that would be involved. This saves resources for our team and budget for your team.
Display services we provide:
If you're interested in learning more about utilizing Programmatic advertising to get in front of your targeted audience, visit our display advertising services page to see how you can start developing your strategy.
Amazon Advertising
According to Amazon, businesses located in the US sell more than 4,000 items per minute. As a product-focused company, advertising your products on Amazon is essential to giving your customers multiple avenues for purchasing.
Marcel Digital is an Amazon marketing agency that focuses on developing a business-first strategy that drives more ROI and ad spend through your Amazon Advertising efforts. By focusing on your business goals, aligning them with your prospects and customers goals, and developing a comprehensive Amazon marketing strategy, we'll work with your team to drive more traffic, sales, and revenue through your Amazon product and store pages.
We provide the following Amazon Advertising services:
Full Campaign Strategy Management
Product Listing Optimization
Custom Store Pages
A/B Testing of Headlines and Copy
Ready to attract new customers via Amazon Ads? Get started by visiting our Amazon advertising services page.
YouTube Advertising
With its unlimited reach and enhanced targeting capabilities, YouTube Advertising is one of the most efficient and cost-effective ways you can spend your paid media budget. It offers numerous advertising types to help you engage and convert your target audiences, including:
Display ads
Overlay ads
Skippable / non-skippable ads
Discovery ads
Bumper ads
With our YouTube Advertising services, Marcel Digital focuses on developing a business-first strategy that drives more ROI and return on ad spend (RoAS) through your video advertising efforts. By focusing on your business goals, aligning them with your prospect and customer goals, and developing a comprehensive YouTube Advertising strategy, we'll work with your team to create engaging visual advertisements that drive more traffic, sales, and revenue through the world's second-largest search engine.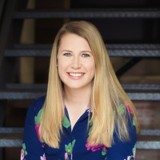 Marcel Digital is simply the best Digital Marketing agency. We hired them years ago, and I can't say enough amazing things about their dedication to the field, to my team, and their phenomenal leadership team. Top-notch professionals all around.
Kim Rafalowitz / Dir. of Global Marketing / Worldpoint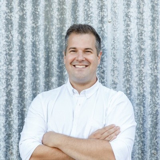 I went with Marcel Digital over a larger - and much higher priced - competitor and it's one of the best decisions I've made. Marcel Digital are lovely people to deal with, extremely knowledgeable and approachable and willing to take the time to examine possible solutions that differ from how they would normally proceed. I value the partnership with their company and am planning on having our company be a client of theirs for years to come. Can't recommend them enough.
Michael Duquet / Director, Web Strategy / Absolute Software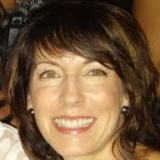 Having a partnership with Marcel Digital has been a lifesaver for our business. We could not be happier with their work ethic, attention to detail, and superior expertise. I highly recommend them if you are looking for a talented, and trustworthy partner!
Diane Locher / Director of Sales and Marketing / Precision Medical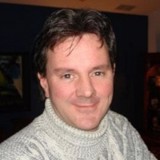 We have been using Marcel Digital for the past few years. We attribute our growth to the staff at Marcel and have embraced them as part of our company. Their insight and attention to detail have been indispensable. They take a personal approach to our products and processes and see our success as their own. We highly recommend Marcel!
Rob Dunbar / Marketing Manager / Lightmart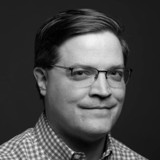 We continue to be impressed with Marcel's insight and execution across our patient care and higher education operations. The Marcel team knows how to work with more involved stakeholders and is very attentive to their requests. And we can count on them to bring us fresh ideas as search trends develop. I am always impressed with their desire to try new approaches and maximize the time they spend on our accounts. We're looking forward to a creative and productive year with them.
Mark Donahue / Digital Strategy Manager / Rush University Medical Center
SEE OUR WORK
Paid Media Case Studies
Get In Touch
Have questions about our Paid Media services? We'd love to chat. Fill out the form and someone from our team will be in touch with you shortly.