Our SEO experts focused on rigorous persona development, search intent focused content creation, and continuous performance tracking and optimization with Google Analytics to produce results through content, not just a volume of content.
We develop comprehensive, flexible content marketing strategies based on your business goals and target audiences. We provide rigorous data-driven topic and keyword research to ensure you're producing the right content, focusing on content ideation and development to produce content that engages, and updating content on your current website to optimize for search. This ensures all of your website content is SEO friendly, building longer-term organic visibility for your most important searches.
Since 2003, Marcel Digital has been developing targeted content marketing strategies that boost organic traffic and conversions and SEO ROI. Every strategy and piece of content we create is rooted in research and data.
We also believe in collaboration. Our paid media team provides valuable information on keyword and content strategies by testing different keyword variations and providing that information to the SEO team. This helps us uncover new keyword and content opportunities. We then work with your team to structure a comprehensive editorial calendar to create content that drives and converts traffic. We handle all of this in-house; from audits to strategy, implementation to maintenance, and ongoing reporting. Our team is certified by Google, Clutch, GoodFirms, UpCity, and ConversionXL. We work closely with our Google Analytics Certified team to track engagement with your content and ensure the strategy results in higher quality traffic and leads from search. We work with our ConversionXL and UX team to build user-focused content that keeps them engaged and converting.
Keyword + Search Intent Research
Creating content with no keyword research is like driving a car with no steering wheel. Keyword research drives any successful content marketing campaign, especially for SEO. In order to be successful in search, your content needs to include keywords and search phrases that users are actively using to find your content. It takes rigorous research, prioritizing, and testing to ensure that the content you're creating is having an impact. That's where we come in.
Our keyword research includes:
Target audience development
Competitive research
Industry analysis
Content gap analysis
Relevancy
Location
At Marcel Digital, we use a proprietary keyword research process that we've developed over many years of creating SEO strategies for hundreds of businesses and industries. To put it simply, when it comes to keyword research, we are experts with a proven track record of success.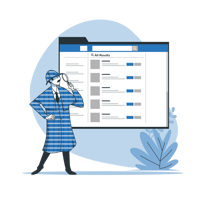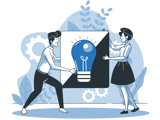 Content Ideation
After we've completed our keyword research, we begin prioritizing the keywords and search phrases that will have the biggest impact in the shortest amount of time. We take a look at factors like search volume, competition, seasonality, and more, to ensure that all content opportunities and content created will show real ROI and SEO impact from an increase.
Our content ideation research includes:
Extensive audience analysis
Past content performance
Competitive analysis
Content gap analysis
Industry news and trends
Collaboration with your team
We integrate ourselves with your business and industry to help identify content that will not only build organic visibility, but drive more leads and business to your website from search.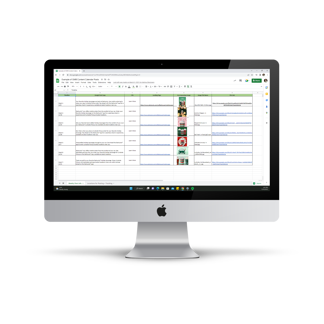 Editorial Calendar Development
Content ideas are worthless unless prioritized, created, and optimized. That's why we work closely with your team to develop an ongoing editorial calendar that ensures a steady stream of content being developed for your website. We make sure it's optimized for SEO purposes and distributed through proper digital channels to help drive traffic and build organic visibility.
Our content calendars include:
Content titles
Author responsibility
Keywords to be used
Draft due dates
Final due dates
Posting date
Distribution channels
KPIs for success
Our editorial calendars are developed in collaboration with your team and shared so all work is completed in real-time. This ensures the content we create and optimize together is getting the TLC it needs to be successful.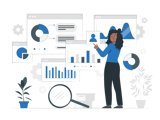 Content Optimization
As much as your content should focus on the user, it must be optimized for SEO in order to be successful in search. Our SEO experts optimize your content before it's posted to ensure it meets SEO best practices and builds organic visibility.
How do we optimize content?
Extensive keyword research
Keyword focused tagging
Schema creation & implementation
Internal linking
Calls to action
Speed testing
Optimizing content is an art and science. It takes expertise, creativity, and testing. When the SEO experts at Marcel Digital optimize your content, you get a sound content strategy to help build your organic search traffic.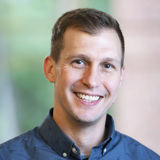 We've been with Marcel Digital for over 14 years and they have helped us grow our organic traffic by leaps and bounds. This year our organic traffic was up by over 19% and continues to grow. I would highly recommend them as SEO strategists and Google Analytics consultants.
Michael Vedders / Director of Marketing / Bethel University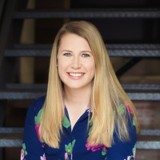 Marcel Digital is simply the best Digital Marketing agency. We hired them years ago, and I can't say enough amazing things about their dedication to the field, to my team, and their phenomenal leadership team. Top-notch professionals all around.
Kim Rafalowitz / Dir. of Global Marketing / Worldpoint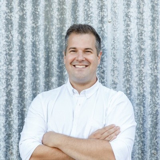 I went with Marcel Digital over a larger - and much higher priced - competitor and it's one of the best decisions I've made. Marcel Digital are lovely people to deal with, extremely knowledgeable and approachable and willing to take the time to examine possible solutions that differ from how they would normally proceed. I value the partnership with their company and am planning on having our company be a client of theirs for years to come. Can't recommend them enough.
Michael Duquet / Director, Web Strategy / Absolute Software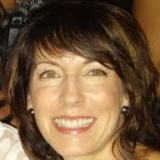 Having a partnership with Marcel Digital has been a lifesaver for our business. We could not be happier with their work ethic, attention to detail, and superior expertise. I highly recommend them if you are looking for a talented, and trustworthy partner!
Diane Locher / Director of Sales and Marketing / Precision Medical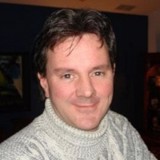 We have been using Marcel Digital for the past few years. We attribute our growth to the staff at Marcel and have embraced them as part of our company. Their insight and attention to detail have been indispensable. They take a personal approach to our products and processes and see our success as their own. We highly recommend Marcel!
Rob Dunbar / Marketing Manager / Lightmart
SEE OUR WORK
SEO Case Studies
Get In Touch
Need an SEO expert to create and execute a customized strategy to drive higher quality traffic and leads to your site? Fill out our form and one of the members of our SEO team will be in touch!