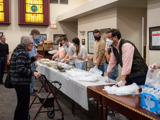 Who Is Marcel Digital?
Marcel Digital is a digital marketing and web development agency located in the River North neighborhood of Chicago, IL. Founded in March 2003, Marcel remains one of the original and most well established digital marketing firms in the United States. Our purpose is to bring transparency to the digital marketing world. Every decision we make is guided by transparency. We are transparent with our financials, goals, and feedback with our employees.
A big reason for our continued success is our people. We have cultivated a family of A-Players and we work hard to maintain and grow our strong culture. We want our team to strive for their absolute greatest potential not only professionally, but personally. Mastery or the ability to become great at your work is emphasized. We send employees to industry conferences (local and international) to learn and grow and ultimately help make themselves and Marcel best in class. We hold in-office learning sessions and we collaborate daily with our peers. Just like a family, there are both disagreements and a great deal of love and respect for each other. Rigorous conversations are commonplace. And we strive to hire the very best talent available so that we can continue to drive best in class results for our clients.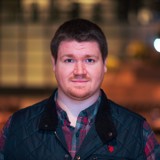 Every day I work with the autonomy to challenge myself to do better and drive better results for our clients. Leadership encourages and fosters this growth through their mentorship and by creating an environment of self-betterment.
Cody / SEO Manager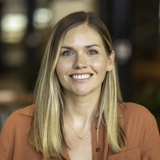 Every day at Marcel looks different from the next, from tackling exciting challenges to collaborating on fun team projects. I understand how my role plays a part of the bigger picture here, and I wouldn't trade my experience so far for anything.
Sarah / Digital Project Manager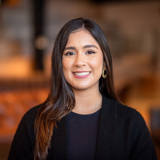 Over the years, Marcel has given me endless opportunities for both lateral and upward career development. The management team really cares about their employees and allows them to shine through their roles.
Vanessa / SEO Manager
I've been with Marcel since 2010, and I've loved every minute of it. The people are great, the projects are interesting, and I love how well-rounded the culture is. I'm still continuing to grow with the organization after all these years.
Scott / Web Developer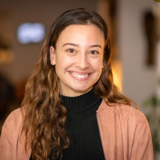 My favorite thing about working at Marcel Digital are the amazing opportunities for growth. Marcel sees the value in each employee and encourages learning and development in everything that we do. Marcel also has the most fantastic company culture!
Carolina / Paid Media Specialist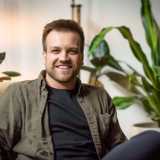 Marcel Digital is different than most companies in that they truly care about their employees and take pride in the work they produce. I feel very lucky to have found a place where I can grow as a developer while surrounded by such incredible people.
Casey / Web Developer
The Benefits
Our goal as a company is to have a team that's well taken care of not only in the office, but outside out of it as well. We offer competitive wages, comprehensive benefit packages, generous paid time off (including your birthday and the holidays!), and the opportunity to advance your career through trainings, conferences, and traveling!
Standard Stuff
Competitive salary and 401k (we'll match it!)
Health insurance from BCBS (Tier 1 networks & multiple plans)
Life insurance
Long term disability (we'll pay for it!)
Vision (we'll pay for it!)
Dental
Fitness clubs/gym memberships discounts
Pre-tax Ventra Transit Program

Unlimited PTO
Work from home (hey, we get it)
Fun Stuff
Divvy memberships (see the city the way it should be seen - on us!)
Employee picked monthly outings (like WWE Monday Night Raw, Medieval Times, or glassblowing!)
Philanthropic events
Employee retention

 

(domestic, international, sabbaticals and more)
Beer o'clock Fridays

 (or after-work drinks)

Summer hours

 (we'll give you Fridays off)

Spot bonuses

 (you know, just because!)

Employee & peer recognition program (we're always giving props where they're due)
Weekly meditation (we start our week with peace and quiet)
Ping pong table & dartboard

 (take a break)

Friday breakfasts
Monthly birthday lunches
Free snacks and drinks (we like to think we're "healthy")
Learning & Growing
Conferences (both domestic and international!)
Company learning sessions (collaboration is key!)
Continuing education (we invest in your ongoing career development)
Last Friday meetings (guaranteed monthly "airing of grievances" with your manager)
Management by Objective (we reject micromanagement!)
Open positions at Marcel
Below you'll find a list of current openings at Marcel Digital. We're always looking to expand our team, so keep checking back regularly for new positions if you don't see something that fits your experience.