We create ads that engage your target audiences and prospects. We couple top of funnel reach with bottom of funnel strategy through retargeting, contextual targeting, and site targeting.
Display advertising services are a form of paid media that allows marketers to create brand, product, or service ads using text, image, and video. These ads are then shown to targeted audiences across networks of topically relevant publisher websites or apps in various banner sizes. Have you ever seen an ad for a website or product you just viewed? Those are display ads. Display advertising can be a great way to keep your brand, product, or service top of mind for prospective customers through every portion of your sales funnel. 
Display ads can be targeted in a variety of ways:
Contextual: The types of content users consume.
Placement: The types of websites users browse.
Remarketing: Target users who have visited your website before to attract them back.
Interest: Target based on online behaviors and sites users browse.
Topic: Target based on the topic of websites for more relevancy.
Location / Language: Show ads based on where users are in the world and also what language they speak.
Demographic: Target users based on their age, gender, income, and more!
Marcel Digital leverages the above criteria to create image, text, video, or audio ads to target a variety of audiences through different display platforms and channels. 
Marcel Digital is a team of certified, seasoned experts. We staff an entire office of Google Analytics Certified experts, Moz Oracles, designers, and UX experts to help you attract, inform, and convert your prospects through targeted display ads and fully optimized landing pages. We view display as part of the overall digital journey, educating and reporting on how it fits into the conversion funnel.
Our Display Advertising Services
Our display advertising experts leverage numerous platforms to build awareness for your brand, to keep your products top of mind for searchers, and to drive more traffic and conversions to your website and landing pages. Some of the display advertising platforms we leverage include:
Google Display Network: The most easily accessible display ads that can be managed through the Google Ads platform and integrated with Search campaigns. 
Google Display Remarketing:

 Image or text ads that follow users based on defined criteria. This can also be run through the Google Ads platform. 

Programmatic Providers: Programmatic ads are ads that are served algorithmically on sites using audience and targeting data layered on top of the serving platform. While some of this type of advertising can be done on the Google Display Network, more advanced targeting and placement options require the use of a larger programmatic provider. 
Our team will manage your display campaigns, continually maintaining, optimizing, and fine-tuning as opportunities present themselves. Our display advertising process includes.
Strategy and Goal Development
Media Planning and Buying
Campaign Setup and Optimizations
Ad Creation and Testing
Ongoing Measurement and Reporting
Our Display Advertising Process
Our display advertising experts help businesses of all sizes create and execute highly successful campaigns geared toward business goals. Our optimization process has been developed and fine-tuned over the management of thousands of campaigns, driving results through expertise and technology. Our proprietary process includes:
Target Audience Research
Our display advertising experts become an extension of your team, learning everything there is to know about your customers and prospects. They then layer on customized audience targeting utilizing a variety of technologies to ensure your ads are reaching qualified customers.
 
Holistic Strategy
We utilize data from many different tools to ensure your budget is utilized efficiently, driving higher quality traffic and conversions to your website. We will also collaborate with our analytics, design, and UX teams to optimize the user's journey from ad to landing page to conversion, and improve the likelihood of engagement. 


Ad Creative & Landing Page Development
Compelling ads are important to capture the attention of your prospects and stay top of mind during their consideration process. Our team works with your marketing team to create and design ads that capture your target audience's attention, ensuring that your voice, messaging, and tone are represented. We'll also continuously test ad copy to make sure the highest performing ads are always being shown to your targets and continually improving over time. 


Monitoring and Optimizations
We don't believe in the "set and forget" approach to display advertising. This is one of the easiest ways to waste your precious marketing dollars. Our display marketing experts continually monitor overall performance from search and optimize your campaigns to ensure all ads and content are meeting the needs of your audiences and driving more clicks and conversions.


Ongoing Reporting
Our team will provide you with comprehensive, real-time reporting on your display efforts. We will educate your team on how to think about reporting and how display fits into the larger user journey. We will provide reporting that tells the story of how your display advertising is performing and make recommendations on how to proceed through roadblocks and opportunities.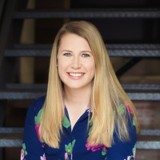 Marcel Digital is simply the best Digital Marketing agency. We hired them years ago, and I can't say enough amazing things about their dedication to the field, to my team, and their phenomenal leadership team. Top-notch professionals all around.
Kim Rafalowitz / Dir. of Global Marketing / Worldpoint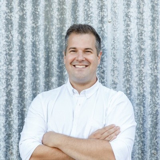 I went with Marcel Digital over a larger - and much higher priced - competitor and it's one of the best decisions I've made. Marcel Digital are lovely people to deal with, extremely knowledgeable and approachable and willing to take the time to examine possible solutions that differ from how they would normally proceed. I value the partnership with their company and am planning on having our company be a client of theirs for years to come. Can't recommend them enough.
Michael Duquet / Director, Web Strategy / Absolute Software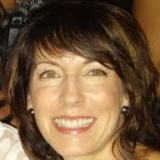 Having a partnership with Marcel Digital has been a lifesaver for our business. We could not be happier with their work ethic, attention to detail, and superior expertise. I highly recommend them if you are looking for a talented, and trustworthy partner!
Diane Locher / Director of Sales and Marketing / Precision Medical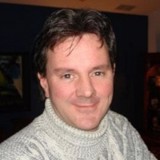 We have been using Marcel Digital for the past few years. We attribute our growth to the staff at Marcel and have embraced them as part of our company. Their insight and attention to detail have been indispensable. They take a personal approach to our products and processes and see our success as their own. We highly recommend Marcel!
Rob Dunbar / Marketing Manager / Lightmart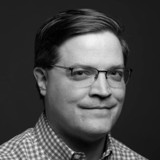 We continue to be impressed with Marcel's insight and execution across our patient care and higher education operations. The Marcel team knows how to work with more involved stakeholders and is very attentive to their requests. And we can count on them to bring us fresh ideas as search trends develop. I am always impressed with their desire to try new approaches and maximize the time they spend on our accounts. We're looking forward to a creative and productive year with them.
Mark Donahue / Digital Strategy Manager / Rush University Medical Center
SEE OUR WORK
Paid Media Case Studies
Get In Touch
Have questions about our Paid Media services? We'd love to chat. Fill out the form and someone from our team will be in touch with you shortly.