We capture these local searches by creating and implementing a comprehensive, goal-focused local SEO strategy.
Local SEO services leverage on-site and off-page SEO tactics to boost your website's rankings in relevant local searches conducted on Google and other search engines. Marcel Digital has been creating and executing local SEO strategies since 2003. We drive our results through extensive local SEO audits, local SEO strategy creation and execution, managed local listings, Schema implementation, Google My Business and Bing Places for Business optimization, and ongoing local SEO maintenance and consulting. We don't just focus on the individual pieces of local SEO, we tie them all together into one comprehensive strategy. 
When you partner with Marcel Digital, you get the industry's leading local SEO specialists. Our team is Google Certified and all local SEO work is completed in house in our offices in Chicago; no outsourcing, no automated tools. Our team integrates with marketing teams of all sizes to prioritize and implement SEO tasks and can leverage our in-house web development, UX, web design, Google Analytics, and digital marketing experts to plug-in and provide you with holistic solutions where necessary.
Our Local SEO Services
Marcel Digital provides full spectrum local SEO services from research to ongoing optimization, keyword tracking to ongoing reporting, and consulting.
Google My Business Optimization
Google My Business is a free tool provided by Google to allow businesses and organizations to manage their information across Google search and maps. Creating and optimizing this profile results in your business being included in relevant local searches. Unfortunately, one of the biggest local SEO downfalls we see is leaving Google My Business profiles unclaimed and unoptimized.
Our team can handle updates to your Google My Business listings including:
Creating your listing
Choosing relevant industry / business categories
Adding photos
Tracking overall GMB performance
We'll then report to you every month on the performance of your Google My Business listing, including how much traffic and conversions it's driving to your website and how to optimize for better results. 
Beyond Google My Business, having relevant links from local industry profiles and review services like Yelp, Yellow Pages, BBB, Trip Advisor, Groupon, are an important part of your local SEO efforts. Not only do these links help build your organic visibility, but Google and other search engines use these citations to verify, validate, and return your correct business information in their search results.
Marcel Digital will manage all of these citations for you, making sure that the information contained is correct, optimized, and updated when it needs to be. This saves your team countless hours and headaches of tracking each citation down. 
Localized Content Development
In order to attract local searches, you also need to create content that is localized to the areas you serve. Creating localized content will help search engines tie your business or franchises to a certain city or area. We'll work with your marketing and content teams to create a comprehensive local SEO content strategy to attract, inform, and convert more users from local searches.
Some of the content we help create and optimize include:
Local business / franchise pages
Local product / service pages
Local news and updates
Local events
This content can then be added to your ongoing editorial calendar to make sure content is being created, optimized, and published to attract local searches.
Local SEO Competitor Analysis
Marcel Digital will also conduct an in-depth analysis of your competitor's local SEO campaigns. We'll conduct a full SWOT analysis of your local SEO landscape to find opportunities to grow your local SEO visibility and overtake your competition.
Our local SEO experts will:
Find your local competitors
Research and compile their local SEO data
Analyze their websites and landing pages
Find what properties Google and other search engines find valuable
Check their profiles and citations
Collect their backlinks
We'll compile and prioritize all of this information to enhance your ongoing local SEO strategy and take you steps above your competition for your most valuable searches.
Local Keyword Tracking & Reporting
Not only do we measure keywords you're ranking for on a national level, we'll also ensure you're ranking and gaining organic visibility for keywords in your own backyard. We work with your team to develop a list of priority focus keywords and search phrases and put them into our tracking tools to ensure we're continuously building visibility for important searches. We'll provide you with this information on a regular basis as part of our monthly reporting and analysis.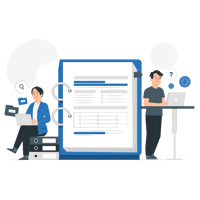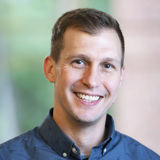 We've been with Marcel Digital for over 14 years and they have helped us grow our organic traffic by leaps and bounds. This year our organic traffic was up by over 19% and continues to grow. I would highly recommend them as SEO strategists and Google Analytics consultants.
Michael Vedders / Director of Marketing / Bethel University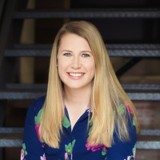 Marcel Digital is simply the best Digital Marketing agency. We hired them years ago, and I can't say enough amazing things about their dedication to the field, to my team, and their phenomenal leadership team. Top-notch professionals all around.
Kim Rafalowitz / Dir. of Global Marketing / Worldpoint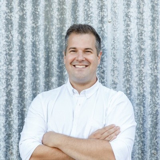 I went with Marcel Digital over a larger - and much higher priced - competitor and it's one of the best decisions I've made. Marcel Digital are lovely people to deal with, extremely knowledgeable and approachable and willing to take the time to examine possible solutions that differ from how they would normally proceed. I value the partnership with their company and am planning on having our company be a client of theirs for years to come. Can't recommend them enough.
Michael Duquet / Director, Web Strategy / Absolute Software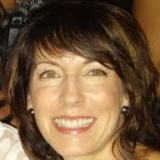 Having a partnership with Marcel Digital has been a lifesaver for our business. We could not be happier with their work ethic, attention to detail, and superior expertise. I highly recommend them if you are looking for a talented, and trustworthy partner!
Diane Locher / Director of Sales and Marketing / Precision Medical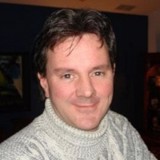 We have been using Marcel Digital for the past few years. We attribute our growth to the staff at Marcel and have embraced them as part of our company. Their insight and attention to detail have been indispensable. They take a personal approach to our products and processes and see our success as their own. We highly recommend Marcel!
Rob Dunbar / Marketing Manager / Lightmart
SEE OUR WORK
SEO Case Studies
Get In Touch
Need an SEO expert to create and execute a customized strategy to drive higher quality traffic and leads to your site? Fill out our form and one of the members of our SEO team will be in touch!