We Aim to Change the Idea of What an Agency Is and What It Can Be
Since 2003, we've been the Google Partner that businesses and brands collaborate with to build and execute world-class, award-winning digital marketing strategies.
Marcel Digital is a team of digital marketing, web development, and Google Analytics experts focused on carrying out digital strategies that drive more traffic, sales, leads, and engagement to our client's websites from prospects and customers. Our areas of expertise include SEO, paid media, CRO, web development, and Google Analytics - all of which are used holistically and comprehensively in digital strategies for our clients. Our team works in one office in Chicago; our SEOs and paid search experts sit next to our web developers, who sit next to our UX experts, who also sit next to our Google Analytics experts. Nothing is outsourced, ever - all strategies are researched and executed in house, right here in Chicago.
While the mission has always been to bring transparency, the vision has always been not to be a cliche, to be a typical digital marketing agency. Scroll down to read about our mission, values, and people below.
Our Mission
To change the idea of what an agency is and can be.
When Ben Swartz started Marcel Digital in 2003 after leaving AOL-Time Warner, he aimed to create an agency different from all other agencies. For him, it meant staying authentic and becoming indispensable. He wanted to emphasize the value of clear communication in our client partnerships - what the data says, what that means for strategy, how it's going to get done, and what next steps are after work is completed. This led to the creation of the Marcel Digital Core Values, an ongoing and evolving internal checklist used for hiring and measuring our team.
Internally at Marcel Digital, authenticity means many things and touches every facet of the work we do. It means creating genuine connections with our clients and partners. It means clear communication from leadership by way of regular check-in meetings, quarterly Management By Objectives to eliminate micromanagement, annual 360 degree retrospective reviews to help employees grow and stay on their career path, weekly TinyPulse check-ins to get employee feedback anonymously, monthly company meetings, and ad hoc one on one meetings. Authenticity means spelling out exactly what we consider living the core values at Marcel Digital. It means understanding what you do, what success looks like, where you are going professionally, and where the company is going. It ties our experts to the big picture and to the goals of Marcel, giving them a place and purpose in our evolution and growth. 
Authenticity to us isn't just a word - we live and breathe it.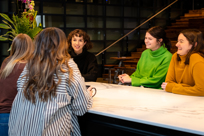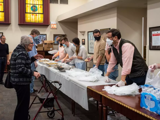 Our Vision
We care.
Sure, we are integrated. We have in-house, multi-disciplined teams completely integrated to drive results. We provide expert SEO process and analytics for accurate measurement, UX for conversion-focused landing pages, digital strategy for user journey considerations, and paid media for expertly executed and optimized campaigns.
But at the end of the day, we care. We care about our community, we care about your business, and we care about each other. 
We are authentic. This means a team that is true to themselves, true to Marcel's values, and won't compromise their integrity or that of our company.
We are talented. Specifically, in our team's work, there is an ability, an acumen, that incorporates both knowledge and wisdom. Talented means they can create tangible results, but also understand the manner in which we achieve those results. Whether through their personal or professional background, their experiences and background make them different from others. They reject being a cliché.
We embrace our culture. We operate as a team, but also as individuals with conviction about ourselves, where we come from, and what we are about individually as a person. If we don't know, we are searching. 
We are philanthropic. It is important to us to give back to our community, not just financially, but also physically. We are passionate about our community, and giving back is at the heart of our mission.
Our Values
Our values are simple: authenticity, integrity, accountability, and curiosity.
Our values are engrained in everything we do. They are a part of our everyday conversations, our interactions with clients, and our growth as an agency. We choose these values above all others because they define who we are and represent a guiding light for our team and our leadership. 
Authenticity. Be true to yourself, your values, and your spirit. Always act with good intentions and motives. Assume positive intent. Take an active role in helping to build the next chapter of Marcel Digital's culture that follow our values. 
Integrity. Act with uncompromising integrity in everything you do. Find true personal alignment with Marcel's goals. Do what you say you'll do. Always keep things in perspective, even when you're stressed. 
Accountability. Demonstrate accountability, ownership, and diligence in all situations. Be committed to excellence in delivery. Own projects and tasks and see them through to the end, even if you have to push past roadblocks. Delight our partners and clients by providing a seamless integrated experience across channels and teams. 
Curiosity. Ask clear, logical questions in order to get to the heart of the discussion. Understand the difference between a data point and an insight; the "what" and the "so what." Challenge yourself to provide valuable insights that are clear and actionable. Proactively think about our partners through multiple perspectives, not just digital.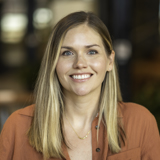 Every day at Marcel looks different from the next, from tackling exciting challenges to collaborating on fun team projects. I understand how my role plays a part of the bigger picture here, and I wouldn't trade my experience so far for anything.
Sarah Wojtila / Director of PMO / Marcel Digital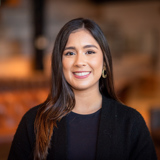 Over the years, Marcel has given me endless opportunities for both lateral and upward career development. The management team really cares about their employees and allows them to shine through their roles.
Vanessa Ramirez / SEO Manager / Marcel Digital
My favorite thing about working at Marcel Digital are the amazing opportunities for growth. Marcel sees the value in each employee and encourages learning and development in everything that we do. Marcel also has the most fantastic company culture!
Carolina Matamoros / Paid Media Specialist / Marcel Digital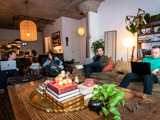 Our People
When asked why clients sign on and stay with Marcel Digital, the first thing usually mentioned is our people. We pride ourselves on hiring and staffing intellectually honest, passionate, motivated, solution-oriented experts that focus on effectively communicating and executing digital marketing strategies for our clients. We call them A-Players, and they're at the center of our success as an agency. Here are the four key areas of the Marcel Digital Core Values that every hire is based upon:
Authenticity
Integrity
Accountability
Curiosity
Learn more about the elements that make up the Marcel Digital Core Values.

Our Philanthropy
"From college to AOL to Marcel Digital, I have been tremendously lucky to have continued support and help from amazing people along my journey. For these reasons, I feel compelled to always give back to my community."
- Ben Swartz, Marcel Digital Founder + CEO

We value our community and put our support behind organizations that strive to help and empower the less fortunate. We integrate charitable causes into the fibers of Marcel Digital, specifically in causes we are passionate about - causes that make a better Chicago. 
Since day 1 of Marcel Digital, we've given our time, expertise, and resources to help nonprofits and charities of all types in volunteering at their events and offering digital marketing services to build their messaging, websites, and awareness. As a team, we participate in monthly events and volunteering opportunities to help us become closer with our community and each other. We pride ourselves on being involved and that's why at Marcel Digital we encourage our team to take as many days off as they'd like to help charities and organizations they believe in.
Organizations and charities we've had the pleasure of working with include:
And more! We're always looking for more organizations and charities to partner with to better the Chicago community. If you're interested in partnering with Marcel Digital, we'd love to hear how we can help!