Our Amazon Marketing Services experts develop a holistic strategy composed of audience targeting, product listing optimization, store and brand page development, ad copy testing, and comprehensive reporting.
Amazon Marketing Services (AMS) is a PPC platform provided by Amazon that gives brands the ability to advertise their products to a set of targeted shoppers based on keywords, interests, behavior, and more.
With full management of Sponsored Products, Brands, and Categories, Marcel Digital will build an Amazon marketing strategy grounded in research, campaign optimization, design, rigorous testing, and reporting. This keeps our strategy focused yet flexible for long term ROI.
Marcel Digital is an Amazon marketing agency that focuses on developing a business-first strategy, and driving more ROI and ad spend through your Amazon Marketing Services efforts. By focusing on your business goals, aligning them with your prospects and customers goals, and developing a comprehensive Amazon marketing strategy, we'll work with your team to drive more traffic, sales, and revenue through your Amazon product and store pages. All of our paid efforts are handled in-house and never outsourced, so you know the team you work with directly is the team managing your Amazon Advertising.
Features of Amazon Marketing Services
Amazon Marketing Services offers numerous opportunities to build more visibility for your brand and products in Amazon search. Marcel Digital will create and optimize store and product pages for your brand, as well as ads, to drive more Amazon prospects and customers to your business.
Sponsored Products
Promote the individual products you sell on Amazon through Amazon Marketing Services. You'll be able to choose the products you wish to advertise, the keywords and searches you wish to appear for, and the bids you are willing to pay to appear for those searches. When an Amazon searcher conducts a search relevant to your product based on your criteria, they'll be shown an ad in the results and be taken to your product page when clicked.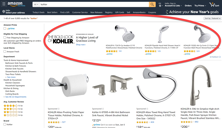 Sponsored Brands
Amazon Marketing Services also offer Sponsored Brands to increase awareness of your brand and your products. With Sponsored Brands advertising, we are able to build ads that include a branded headline, logo, and product images. Much like Sponsored Products, users will see your Sponsored Brand ads in relevant searches, but then drive to either a dedicated Amazon Store page or product page.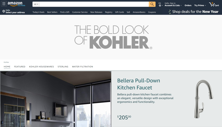 Product Display Ads
These types of ads are product or interest targeted display ads that drive traffic to a product's detail page. The creative for the campaign is automatically generated through the Amazon ad builder. An advertiser is required to add a custom headline and logo before submitting the ad for review. This is not done through a Google Ads account and is instead done through your seller account so long as products are eligible.

Full Campaign Strategy Management
Marcel Digital creates comprehensive Amazon Marketing campaigns from start to finish, including ongoing optimization to ensure your budget is being efficiently utilized and you are attracting your target audiences on Amazon. 
Each campaign includes:
Strategy
Research
Implementation
Monitoring
Optimization
Reporting
We will collaborate with your team and continuously optimize campaigns to ensure that you are experiencing long-term ROI on your Amazon Marketing.


Product Listing Optimization
Your product listing pages should be researched, well written, provide clear product value, and drive a prospect to take action.
Marcel Digital will help you with all of these aspects as well as:
Mobile-first optimization
User intent focused content
Competitive analysis
Title and tagging optimization
Search term optimization
Image optimization


Custom Store Pages
The Store feature in Amazon Marketing can be a great way to tell a brand and product story. We'll help you build an Amazon Store page that is true to your brand tone and voice through content, images, and design, and make sure that your product pages are optimized and listed in a prioritized manner. 


A/B Testing of Headlines and Copy
Beyond the optimization of your products and custom storefront, Marcel Digital will also continuously A/B test copy of your ads and pages to ensure that your Amazon pages convert at a higher rate. 
Our user experience experts, along with our digital marketing teams, will collaborate to create an ongoing Amazon Marketing testing plan ensuring your pages are easy to use and your copy speaks directly to the customer, ensuring engagement continually increases.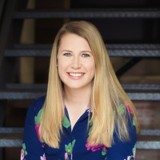 Marcel Digital is simply the best Digital Marketing agency. We hired them years ago, and I can't say enough amazing things about their dedication to the field, to my team, and their phenomenal leadership team. Top-notch professionals all around.
Kim Rafalowitz / Dir. of Global Marketing / Worldpoint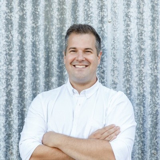 I went with Marcel Digital over a larger - and much higher priced - competitor and it's one of the best decisions I've made. Marcel Digital are lovely people to deal with, extremely knowledgeable and approachable and willing to take the time to examine possible solutions that differ from how they would normally proceed. I value the partnership with their company and am planning on having our company be a client of theirs for years to come. Can't recommend them enough.
Michael Duquet / Director, Web Strategy / Absolute Software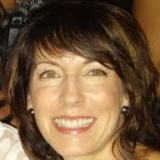 Having a partnership with Marcel Digital has been a lifesaver for our business. We could not be happier with their work ethic, attention to detail, and superior expertise. I highly recommend them if you are looking for a talented, and trustworthy partner!
Diane Locher / Director of Sales and Marketing / Precision Medical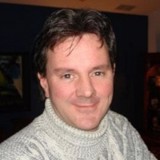 We have been using Marcel Digital for the past few years. We attribute our growth to the staff at Marcel and have embraced them as part of our company. Their insight and attention to detail have been indispensable. They take a personal approach to our products and processes and see our success as their own. We highly recommend Marcel!
Rob Dunbar / Marketing Manager / Lightmart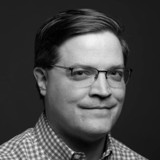 We continue to be impressed with Marcel's insight and execution across our patient care and higher education operations. The Marcel team knows how to work with more involved stakeholders and is very attentive to their requests. And we can count on them to bring us fresh ideas as search trends develop. I am always impressed with their desire to try new approaches and maximize the time they spend on our accounts. We're looking forward to a creative and productive year with them.
Mark Donahue / Digital Strategy Manager / Rush University Medical Center
SEE OUR WORK
Paid Media Case Studies
Get In Touch
Have questions about our Paid Media services? We'd love to chat. Fill out the form and someone from our team will be in touch with you shortly.