We ensure your data is accurate through in-depth Google Analytics audits, comprehensive solution design, attribution modeling, and real-time reporting.
Every Marcel Digital project starts with data analysis. Our Google Analytics Certified experts lift the hood on your Google Analytics, checking over 100+ data points to ensure your data is accurate and meaningful. We check to make sure traffic is being filtered properly, important website goals and events are being tracked, marketing attribution is setup, and all data is actionable to drive ongoing digital strategy. 


Marcel Digital is one of the only digital marketing agencies in the United States where every employee is Google Analytics Certified. Not only are the experts analyzing your Google Analytics certified by Google, but so are the project managers running your account, the operations team executing your strategy, and the development teams creating and maintaining your website. More than that, our team is in-house and dedicated to understanding your business and your goals.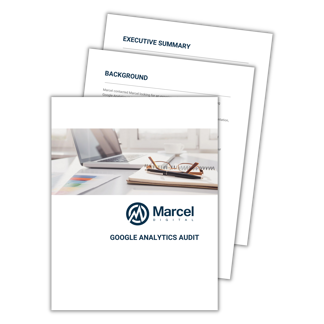 Our Google Analytics Audit
Our comprehensive Google Analytics audit is how we diagnose your website and determine next steps for implementation. We start from the top down, making sure that your Google Analytics property is installed and setup correctly, and that the data it returns to your reports is correct every time.
Codetracking
Google Analytics won't work if the code isn't setup properly. Our team ensures that every single page on your website has Google Analytics tracking properly implemented and that data is being filtered correctly so you and your marketing teams get the full scope of your website performance.
Domains & Subdomains
If you have multiple domains and subdomains that interact with one another, your data is in danger of being inflated. Our experts check to make sure that cross domain tracking is implemented and tracking properly across all of your website's domains. This will give you a better view of your overall digital ecosystem and help you monitor how users engage across multiple properties. 
Account / Property / View Structure
Multiple properties and views can be confusing, especially for larger websites. Our team will ensure your Google Analytics account structure is properly setup and all of your profiles have the right data and dashboards. We'll also make sure your user permissions are setup correctly so users can't mistakenly taint or destroy data. We'll also make sure your data is properly filtered across views, so users only see the data they need.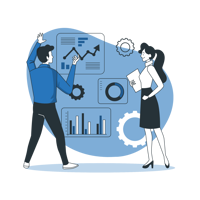 Goal & Event Tracking
Goal and event tracking is one of the most crucial elements to any analytics setup. Your website has important actions you want users to take, and these actions should be tracked. Whether it's filling out a form, downloading a guide, watching a video, or making a purchase, installing proper goal and event tracking ensures you're measuring these actions correctly and showing the success of your marketing efforts. 
We make sure your goal and event tracking is setup correctly so you can properly track the ROI of your digital marketing efforts continuously. 
Site Search Configuration
One of the often underutilized features in Google Analytics is site search tracking. If you have an internal site search on your website, users are likely using it to find content or services on your site. It's important you track what phrases users search on your website so you can prioritize content and adjust your site navigation if necessary. There are a ton of great uses for internal site search data; it all starts with tracking. 
Attribution Tracking
Digital marketing provides a volume of data. It is one of the most tracked marketing methods available to marketers today. However, making sense of all of the data can be daunting. If you want to get a better idea of how all of your digital marketing channels work together to drive more traffic, revenue, and conversions to your site, you need proper attribution reporting in place. 
From SEO to paid, social to email, and everything in between, attribution tracking gives you the ability to see the larger picture of how each channel influences one another.  With in depth attribution tracking, you'll get the full scope of how exactly your digital marketing channels are working together to drive traffic and conversions to your website, and where the opportunities lie to improve your results.
Project Plan & Roadmap
Our work doesn't stop with an audit. The audit is meant to provide a comprehensive solution design with a prioritized task list and roadmap for implementation. 
Our Google Analytics experts can either work with an internal development/engineering team to implement the recommendations or handle the entire implementation with our in-house experts. We will also work with your team on an ongoing basis to ensure all of the implementations are maintained and your data is providing clear, actionable insights that influence your marketing efforts.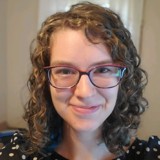 We partnered with Marcel to upgrade a complex Google Analytics account to GA4, and it truly did feel like a partnership. They were transparent with us about what was and wasn't possible, provided thoughtful answers to questions, and helped us navigate the transition smoothly. They weren't pushy about adding services, didn't have any hidden charges, and I would wholeheartedly work with them again if the need arose. Highly recommend!
Ashley Christopherson / Web Performance Manager / Fortra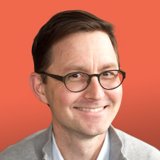 These guys know how to measure performance. They're pros at Analytics configuration for sites big and small. Not sure you're getting accurate reports or good insights? Let them take a quick look.
Andy Crestodina / Co-Founder, Chief Marketing Officer / Orbit Media Studios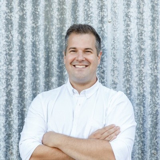 I went with Marcel Digital over a larger - and much higher priced - competitor and it's one of the best decisions I've made. Marcel Digital are lovely people to deal with, extremely knowledgeable and approachable and willing to take the time to examine possible solutions that differ from how they would normally proceed. I value the partnership with their company and am planning on having our company be a client of theirs for years to come. Can't recommend them enough.
Michael Duquet / Director, Web Strategy / Absolute Software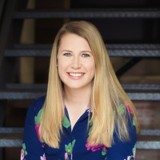 Marcel Digital is simply the best Digital Marketing agency. We hired them years ago, and I can't say enough amazing things about their dedication to the field, to my team, and their phenomenal leadership team. Top-notch professionals all around.
Kim Rafalowitz / Dir. of Global Marketing / Worldpoint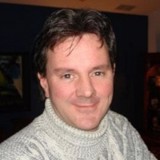 We have been using Marcel Digital for the past few years. We attribute our growth to the staff at Marcel and have embraced them as part of our company. Their insight and attention to detail have been indispensable. They take a personal approach to our products and processes and see our success as their own. We highly recommend Marcel!
Rob Dunbar / Marketing Manager / Lightmart
SEE OUR WORK
Analytics Case Studies
Get In Touch
Need help analyzing your current Google Analytics implementation or help migrating to GA4? Fill out the form, and we'll get back to you as soon as possible.