Marcel Digital partnered with LightMart, a leading online commercial lighting distributor, to enhance their digital presence and drive growth. Our integrated approach, combining SEO, Paid Media, and Analytics, led to significant improvements in LightMart's online performance and revenue.
What's going on?
The Challenge
LightMart's initial digital strategy relied heavily on paid search, with limited success in unbranded organic search. They lacked a blog, and their website needed a number of technical optimizations. They needed to build a firm foundation for their website to improve organic results, increase website engagement, and better utilize analytics reporting. The challenge was to introduce a new digital strategy to improve organic search performance, and to maximize the ROI of paid campaigns.
This would mean collaborating closely with the LightMart marketing team, development resources, content team, and Marcel Digital internal teams to create a comprehensive strategy aligned to organizational goals.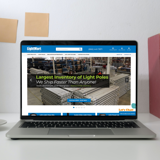 How Marcel Digital Helped
The Strategy
SEO
A holistic approach to SEO was also crucial in propelling LightMart's SEO success. By conducting a thorough website audit, the team identified and addressed any issues hindering the site's performance. This included optimizing website speed, improving mobile responsiveness, streamlining navigation, and implementing schema markup to enhance search engine understanding and visibility. 
After completing the technical analysis, the next step was to develop a comprehensive content strategy, centered around creating and maintaining a well-crafted blog. The blog would serve as a platform to engage with current and prospective customers, showcase industry expertise, and provide valuable insights on lighting trends, innovations, and solutions. By regularly publishing informative and relevant content, LightMart could enhance organic search presence and gradually climb the search engine rankings for relevant terms. 
For this reason, our SEO team prioritized content production. We introduced new data-driven blog posts to the site and developed solution pages to address specific use-cases. We also collaborated with an external developer to implement necessary technical changes to the website.
Paid Media
To maximize the ROI of paid campaigns, LightMart needed to adopt a more data-driven approach optimized to organizational KPIs. This would be accomplished by utilizing advanced analytics and tracking tools to gain valuable insights into customer behavior, identify key conversion points, and optimize ad spend accordingly. 
Once the Paid Media team started working on the LightMart account they found that 80% of revenue was attributed to phone calls, however the account was set up to focus on driving ecommerce transactions. The team shifted the account structure, built out additional campaigns, and overhauled the budget and bidding strategy to shift from a focus on ecommerce transactions to optimizing to drive quality phone calls. Our team utilized Google's platforms to promote LightMart's offerings and continually adjusted strategies to maximize ROI. We created an environment of consistent learning, reacting in real-time to user search behavior shifts and trends.
Analytics
The Analytics team validated tracking and supported the SEO and Paid teams in reaching revenue goals. Our Data & Insights team identified new KPIs for optimizations and expanded the number of data points the team utilized to effectively manage ongoing campaigns. We shifted focus to driving phone calls after identifying that the average order value was much higher for phone calls than online transactions.
Integration of Strategies
One of the largest drivers of success was the integration of our digital strategies to produce amplified results. 
The SEO and Paid Media teams exchanged keyword lists and insights, supporting each other's efforts and identifying opportunities for optimization. The Analytics team provided valuable insights, which the SEO and Paid teams used for testing and optimization. Creative resources produced new, compelling ad copy, and UX provided recommendations around landing pages and user flows. 
Regular meetings and active communication facilitated this collaboration, ensuring all teams were aligned in their strategies.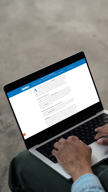 Continued optimization and growth
The Results
Our integrated approach led to significant improvements in LightMart's digital performance almost immediately. Organic users increased by ~83% per month. The average order value from phone calls continued to increase monthly, contributing to a significant portion of overall revenue. The shift in focus to driving phone calls led to record-breaking monthly revenues for LightMart.
Simultaneously, the optimization of paid campaigns maximized their ROI, providing a steady stream of qualified leads and customers at the most efficient cost. 
Our partnership with LightMart demonstrates the power of an integrated digital marketing strategy. By combining SEO, Paid Media, and Analytics, we were able to drive significant growth for LightMart, overcoming challenges and setting new records in revenue.
While we are continuing to evolve and innovate their digital approach, LightMart remains a shining beacon within the competitive landscape of lighting solutions.

Have Questions?
Our team would love the opportunity to hear more about your needs. Fill out the form, and we'll reach out to you shortly.