There is a science and an art to optimizing your conversion rate. We've got both.
Marcel Digital believes in letting data drive decisions. We improve conversion rates for our clients through comprehensive conversion analysis using Google Analytics, heat and click mapping, user videos, A/B testing, split URL testing, personalization, and much more. Our team of specialists combines this data with user experience best practices and historical expertise to provide an effective testing strategy for improving your website's conversion rate.
We specialize in building comprehensive testing strategies focused on improving interactions on your website. Whether it be increasing leads or revenue from your website, improving engagement with content, or increasing downloads of an app, conversion rate optimization is meant to test different user experiences to determine the best, most efficient path for your customers.
We not only utilize Hotjar, the popular CRO heat mapping and user tracking software, we are also a founding member. Our team specializes in integrating UX and development, so you can rest assured knowing that any recommended tests or implementations are following the latest development standards.
Our experts are also ConversionXL Certified individuals. They've gone through the extensive training required to become certified and have incorporated cutting edge thought leadership into our internal testing processes.
We use data to convert your audiences and prospects at a consistently higher rate, boost your digital marketing ROI, and make your website a lead and revenue-driving channel for your business.
22%
Average Conversion Rate Increase
100+
Successfully Implemented Tests
50+
Data Points Optimized
1
Incredibly Talented CRO Team
ANALYSIS
Each CRO campaign we implement begins with an analysis. This is the data-gathering stage on which all of our future recommendations will rely.
We first get the full scope of your website's conversion funnel by leveraging the data available to us in Google Analytics, Hotjar, and team-created user stories. We use website metrics, heat mapping and user video software on your site to get a full, unbiased visual perspective of how exactly users are using your website.
Our analysis includes:
Google Analytics data
User videos
User surveys
Heat, click, and scroll mapping
User and conversion funnel mapping
Device testing and analysis
User entry and exit points
We use all of the data, visuals, and user information available to us to find your website's pain points and start developing hypotheses to alleviate those pain points. This is where our testing plan begins to take shape.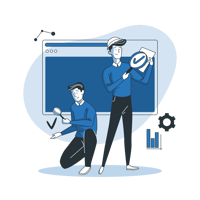 HYPOTHESIS
After we collect data, we begin to prioritize a testing plan of your website's pain points based on your business goals. Our experts then create a hypothesis on what adjustments could be made to your content or website and what the expected result might be. We prioritize these tests based on expected impact and effort, and create a long-term testing roadmap.
When developing a hypothesis and testing plan, we focus on three areas:
Potential: How much potential for improvement does this test currently have?
Importance: Tests on pages with the highest volume and costliest traffic will be the most important. During our research we may have identified pages that are performing horribly, but if they don't get significant traffic volume, they are not the main testing priorities.
Ease: How easy is the test to implement? If it's complicated, it's probably not high on the priority list.
As we build out our testing priorities and road map, we will present your team with our findings and determine next steps.
TESTING + EXPERIMENTS
After our teams have collaborated and agreed on a prioritized list of tests, we implement the testing strategy. We will either work with your design and development teams or our internal teams to immediately start creating the first test and hit the ground running. Tests have to run to statistical significance to ensure the data is meaningful enough to take action on. This typically ends up being 1 to 3 months depending on the test and the volume of your website traffic.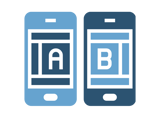 A/B Testing
A/B testing is the most common test utilized for Conversion Rate Optimization. In it, two versions of the same web page are presented to users to see which one engages your audience more effectively. Half of your audience sees a control (the current version of your web page) and the other half sees the variant (the design with changes you think will perform better). During the duration of the test, data is collected on how each version of your web page is performing. The version that ultimately performs best will then become the live version of your web page.
A/B testing is usually done with one change at a time and allows you to understand how changes made to the site had the biggest impact on your audience. As you learn more about what adjustments have a direct impact on your audience's engagement with your site, you can create more effective page designs and layouts that result in what matters most to you: an increase in leads or revenue through your website.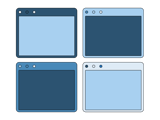 Multivariate Testing
Where A/B testing is reserved for testing one change at a time, multivariate testing allows you test multiple changes at one time and different combinations of those changes. For instance, you can test:
Page headline and call to action variations
Text and color of call-to-action variations
Images and text content variations
Call to action and image placement variations
The whole purpose of multivariate testing is to show you what combination of changes have the greatest effect on your conversion rate. Multivariate testing allows you to test these changes at once, giving you the data you need for a truly optimal user experience and an increased conversion rate.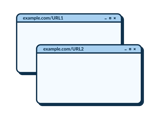 Split URL Testing
Split URL testing is taking two or more variations of a webpage or homepage, hosting them on different URLs, and measuring which variation will have the greatest impact over the control (your live site). It's very easy to confuse the concepts of A/B testing and split URL testing confused, but think of an A/B test as more of an element-based test - like buttons, images, headlines, or colors - and split URL testing as a comprehensive design-based test where page layouts or aesthetics can vary greatly.
You'd use split URL testing when you're:
Thinking of a design change
Wanting to test back-end changes
Wondering which landing page design works best
The type of test we use depends on what we are hoping to accomplish and which will best suit the outcome.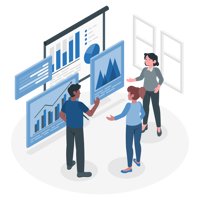 MEASURING + REPORTING
We're a Google Marketing Platform Certified Partner so we rely on Google data to feed our testing. We use a comprehensive set of tools including:
Google Analytics
Google Data Studio
Google Experiments
Google Optimize
These tools help to give the full scope of how tests perform and what next steps will be. CRO is an ongoing process and will never be complete. There is always something to improve on your website and there are always opportunities that present themselves during the testing process. Our team will collaborate with your team monthly to discuss tests, how they are tracking, and what we anticipate next steps to be for additional testing and site improvements.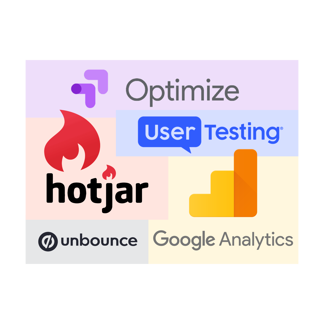 TOOLS WE USE
At Marcel Digital we use a host of best-in-class tools to analyze, develop, test, and report on our conversion rate optimization campaigns. Some of the tools we use include:
Google Optimize
Hotjar
Google Analytics
Unbounce
User Testing
Our experts are consistently innovating and learning, attending conferences, trainings, and collaborating in online communities to ensure we stay on top of the latest optimization techniques and best practices.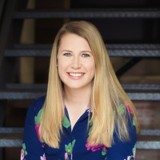 Marcel Digital is simply the best Digital Marketing agency. We hired them years ago, and I can't say enough amazing things about their dedication to the field, to my team, and their phenomenal leadership team. Top-notch professionals all around.
Kim Rafalowitz / Dir. of Global Marketing / Worldpoint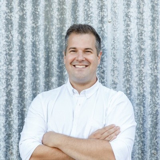 I went with Marcel Digital over a larger - and much higher priced - competitor and it's one of the best decisions I've made. Marcel Digital are lovely people to deal with, extremely knowledgeable and approachable and willing to take the time to examine possible solutions that differ from how they would normally proceed. I value the partnership with their company and am planning on having our company be a client of theirs for years to come. Can't recommend them enough.
Michael Duquet / Director, Web Strategy / Absolute Software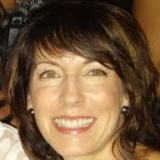 Having a partnership with Marcel Digital has been a lifesaver for our business. We could not be happier with their work ethic, attention to detail, and superior expertise. I highly recommend them if you are looking for a talented, and trustworthy partner!
Diane Locher / Director of Sales and Marketing / Precision Medical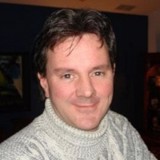 We have been using Marcel Digital for the past few years. We attribute our growth to the staff at Marcel and have embraced them as part of our company. Their insight and attention to detail have been indispensable. They take a personal approach to our products and processes and see our success as their own. We highly recommend Marcel!
Rob Dunbar / Marketing Manager / Lightmart
SEE OUR WORK
CRO Case Studies
Get In Touch
If you're looking to improve engagement and conversions on your site, we'd love to chat. Fill out our form and one of the members of our team will be in touch shortly.