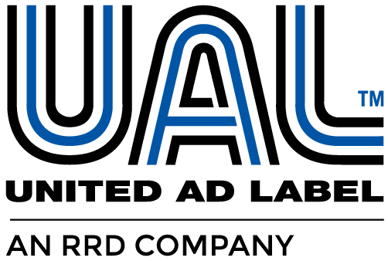 United Ad Label (UAL) launched a new website at the end of 2014 which included all new pages for categories and products. Since it is an eCommerce website, one of the primary goals of the new site was to ensure an increase in conversions through the use of these new, detailed pages and an improved user experience.
Increase in overall transactions
Increase in overall conversion rate
The Challenge
Our client who is a provider of B2B custom labels had recently developed a new website with improved category and product pages to increase conversions and sales. They noticed, however, that despite the new and cleaner design, transactions on the website were not increasing at a level they had hoped for. They asked Marcel Digital to take a look under the hood to see where customers were hitting conversion obstacles and what opportunities were going unnoticed to increase transactions and sales.
The Analysis
Our conversion rate optimization and UX / usability experts got right to work by installing Hotjar and Clicktale on the website to better track how users were engaging and navigating the product pages and checkout process through user videos and heat maps. While researching the data and the visuals, we saw that the checkout process was seeing a drop off in users who had products in their cart and were going through the process to complete a transaction. Upon closer inspection, we noticed that users:
Creating higher volume transactions on its website
Hovered their cursors above the top navigation buttons and elements
Clicked top navigation buttons and elements, effectively leaving the checkout process
The Solution
To remove this obstacle, we decided to create a checkout process that would not contain a top navigation. The reasons for this were simple: doing so would remove distractions for the users in the checkout process. From there, our designers got to work creating a design that would not include top navigations and simplify the checkout process by removing unnecessary steps. We then set up a test that would send 50% of customers through the control design and the other 50% of customers through our new and improved checkout process design.
The Results
By removing the top navigation on the checkout process, we were able to substantially increase the conversions of users and customers in the checkout process. Doing so allowed us to not only increase the overall conversion rate by 72%, but increase transactions by 38%. As our variation design beat the control of the website by increasing conversions, we implemented the no navigation design in the checkout process, where it continues to provide long-term value by streamlining the checkout process and increase conversions to this very day.
Have Questions?
Our team would love the opportunity to hear more about your needs. Fill out the form, and we'll reach out to you shortly.