On average at Marcel Digital, our website migrations result in a 15% increase in organic traffic.
Moving your website to a new domain or website URL structure? While it may seem like a simple move, there's a lot to consider when migrating a website from a SEO perspective. There are URLs to redirect and update, tags to update, content to move, internal links and backlinks to update, ensuring your sitemap is up to date, and also letting search engines know your site moved by way of tools like Google Search Console.
At Marcel Digital, we've migrated 100s of websites since 2003. Our SEO experts will evaluate the current performance of your website and begin taking an inventory of your current content and organic performance. From there, we will prioritize tasks to ensure your website migration is as smooth as possible and mitigates as much SEO risk as possible, making sure you keep your rankings and traffic in the process. We're Google Analytics Certified, using data to guide the migration of your website and ensure all important content / pages are accounted for. We're CMS agnostic, meaning we've handled migrations for websites on multiple content management systems including Umbraco, Wordpress, Sitecore, Joomla, DotNetNuke, and more. All of our migration services are handled in house, we never outsource, and all migration task items will be prioritized, put into a roadmap, and shared with you through our work management tools, so you always know what we're doing, when we're doing it.
Our SEO Website Migration Services
As we said, we always start with a full comprehensive Google Analytics audit to start. We start from the top down, making sure that your Google Analytics property is installed and setup correctly, and that the data it's returning to your reports are correct every time. We then compile data from world-class analytics and SEO data sources including Google Analytics, Majestic, SEMRush, and more, to score what content on your website has the more search engine value. This is a proprietary scoring tool we've developed over 17 years called the SEO Migration Scoring Card, and it helps us prioritize content, redirects, and more in a website migration.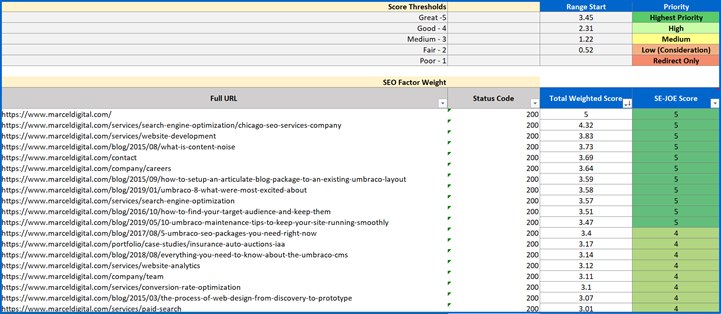 Here's how this scoring tool helps us ensure your website migrates in an SEO friendly fashion.
First things first - we consult the data. Our team of Google Analytics Certified SEO experts will benchmark how your website is currently performing so we know:
How your content is performing
What pages are top priority and need the most attention during migration
What your overall organic visibility looks like pre migration
How the migration performed and what the next steps look like
We'll then make sure that Google Analytics is on your new website, along with historical data, and that traffic is being tracked properly. From there, we'll continue to monitor your organic performance post-migration so that we're on top of any potential issues or errors that may arise and handle the second we see them.
When you move your website, chances are your URLs are going to change. This is a huge migration item to  from an SEO standpoint. It's important to consider that these URLs are ranking for certain keywords and also have backlinks pointing to them, helping build more and more organic visibility over time. Our team of SEO experts will crawl your website taking an inventory of current URLs and map them to their URL on the new website post migration. We'll then create a redirect map that will be sent to your to your web development team for implementation. Don't have a web development team? No problem, we got one and will get this taken care of for you. Again, we can't express the importance of this step, it needs to be done and needs to be completed with an expert's eye.
But it's not only search engines that need to know your URLs are changing - your internal linking structure needs to be updated as well. This means that internal links you have living on your website, whether it be in your menus, content, or sitemaps, needs to be updated as well. This is important because as search engines crawl your website, they want to make sure that your URL structure is consistent and not creating internal redirects, which slow your site down and also hurt your organic rankings. Our team will take an inventory of your internal links, where they live, what they need to be updated to, and then execute the plan. This will ensure all internal links are updated to the new URL structure and keep organic equity moving through your site to new URLs.
Sometimes with a website migration, your tags (like titles, meta descriptions, Schema, headers, etc) will need to updated as well. Along with crawling and taking an inventory of your content, we'll also map keywords to your pages and make sure that your tags and content are optimized to maintain and improve their current rankings. We'll work with your content team to make sure these changes are made and will track the overall organic performance of these pages post migration to ensure success.
Search Console Configuration
When you move your website to a new domain, you need to make sure that Google and other major search engines are aware so they know to continue to rank your website accordingly. One of the most important ways to do this is through Google Search Console. Google provides functionalities for you to let them know that your website is moving and that your URL structure will be updating as well. Using these functionalities will mitigate SEO traffic losses and help your new domain and URLs keep their keyword rankings and gain as much organic visibility as possible. Our SEO experts will create and provide the assets needed to update search engines on your website move. We'll then track performance after your website migration and make sure that your new URLs are being indexed and maintaining keyword rankings.
Project Plan & Roadmap
Of course, there's a lot of moving parts to a website migration and we want to make sure you're in the loop every step of the way. After we take a preliminary lay of the land of your website, we'll create a comprehensive project plan for the SEO migration strategy, and create a project roadmap for you and your team. This roadmap will visually show your team the project laid out on a timeline and what tasks we'll be working on and when. We'll also put all of these task items in our work management software that you'll have access to so you're aware of what we are working on and when that work will be completed.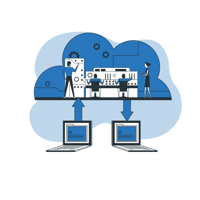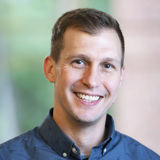 We've been with Marcel Digital for over 14 years and they have helped us grow our organic traffic by leaps and bounds. This year our organic traffic was up by over 19% and continues to grow. I would highly recommend them as SEO strategists and Google Analytics consultants.
Michael Vedders / Director of Marketing / Bethel University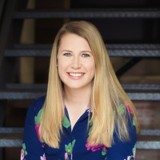 Marcel Digital is simply the best Digital Marketing agency. We hired them years ago, and I can't say enough amazing things about their dedication to the field, to my team, and their phenomenal leadership team. Top-notch professionals all around.
Kim Rafalowitz / Dir. of Global Marketing / Worldpoint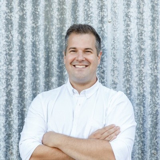 I went with Marcel Digital over a larger - and much higher priced - competitor and it's one of the best decisions I've made. Marcel Digital are lovely people to deal with, extremely knowledgeable and approachable and willing to take the time to examine possible solutions that differ from how they would normally proceed. I value the partnership with their company and am planning on having our company be a client of theirs for years to come. Can't recommend them enough.
Michael Duquet / Director, Web Strategy / Absolute Software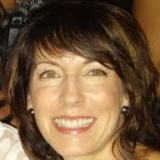 Having a partnership with Marcel Digital has been a lifesaver for our business. We could not be happier with their work ethic, attention to detail, and superior expertise. I highly recommend them if you are looking for a talented, and trustworthy partner!
Diane Locher / Director of Sales and Marketing / Precision Medical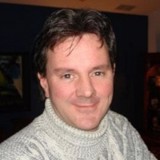 We have been using Marcel Digital for the past few years. We attribute our growth to the staff at Marcel and have embraced them as part of our company. Their insight and attention to detail have been indispensable. They take a personal approach to our products and processes and see our success as their own. We highly recommend Marcel!
Rob Dunbar / Marketing Manager / Lightmart
SEE OUR WORK
SEO Case Studies
Get In Touch
Need an SEO expert to create and execute a customized strategy to drive higher quality traffic and leads to your site? Fill out our form and one of the members of our SEO team will be in touch!