Our comprehensive, customized SEO audits provide a complete analysis of your website as well as a roadmap for success.
Since 2003, Marcel Digital has executed data-driven SEO audits & analyses for hundreds of websites. With each new algorithm update, ranking factor, and best practice put forth by Google and other major search engines comes a shift in how your website could be ranked. You need an SEO partner that stays on top of emerging technical, onsite, and offsite SEO trends and best practices and provides you with insights on what's coming next. Our audits are continuously improved with every update to ensure your site is following the most recent best practices for long term success.  
With all the factors to consider for your website, it can be easy to completely drown in data. Every Marcel Digital SEO audit & analysis focuses on every aspect of an SEO strategy including tagging, site speed issues, mobile SEO, local SEO, backlink profile, content strategy, crawl errors, internal linking, Schema, voice search, and more. The result of the audit is a comprehensive, prioritized roadmap to address issues and opportunities and get your site back on the right track. 
Cookie cutters are for cookies, not for audits. Every robust SEO audit conducted by Marcel Digital is customized to your business. No two audits are ever the same. We let data do the talking, as each SEO audit is completed by a team of Google Analytics Certified SEO experts in collaboration with our web development and UX teams. We do this to provide an audit that not only focuses on standard best practices but also uncovers often overlooked issues and opportunities. We focus on all aspects of an SEO strategy including:
Our SEO audits can be a one-time project or the first step in an ongoing SEO solution. Either way, findings from our audits will inform a roadmap and playbook for an ongoing SEO strategy and campaigns and are the first step in improving your organic rankings.
Our SEO Audit
Marcel Digital conducts preliminary technical, onsite, and off page SEO audits at the outset of every client campaign. We first ensure your Google Analytics property is installed and setup correctly, then provide a prioritized list of SEO recommendations and tasks to improve your website.

Organic Visibility
Rankings and visibility matter. You need keyword rankings and organic visibility to appear for relevant user searches to your website. The process starts with ensuring you have the content to get those rankings and attract users to your website. Our team will take a benchmark of your overall keyword rankings and organic visibility, and look for missed opportunities based on industry and competitor research. We'll then prioritize these findings and recommendations, begin implementing them on your website, and add new data-driven opportunities to your editorial calendar. This makes certain your content team is developing content to get more organic visibility.
Analytics Health Check
SEO audits and strategies start with data. As a Google Certified Partner, first make sure that your Google Analytics implementation is setup and filtering traffic properly so you're getting clean, accurate data. From there, we'll analyze your traffic from search and ask the following questions:
Where are your users coming from?
What are they doing once they get to your site?
Are they taking the important actions you want them to take?
We'll then use this data to pinpoint what is causing the most issues for your SEO efforts, and what opportunities you may be missing to drive more traffic and conversions to your site from search engines.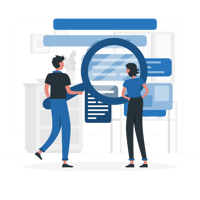 Site Architecture
Not only do users navigate your website through menu layouts and internal linking, search engines do too. Our team will ensure that your website architecture is logical and that search engine crawlers are properly crawling your pages to build the most organic visibility for your website and content.
Mobile Friendliness
With 60% of searches conducted on mobile devices, it's no wonder Google and other major search engines are investing so much time and effort into ranking websites that render quickly and properly on mobile devices, leaving those that do not behind. When it comes to mobile, Marcel Digital focus on the best practices that matter most including:
Responsive Site Design
Page Speed
Optimized Tagging
Schema
Just as we audit your desktop website, we'll ensure all aspects of your mobile SEO strategy are accounted for and optimized.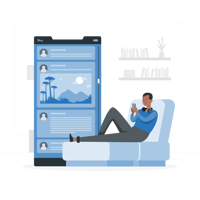 Page Speed
If you've ever dealt with a slow loading website, you know the frustration that comes with a loading screen. Search engines feel this too. Google and all major search engines now use how fast your site loads as a ranking factor.
Did you know that a 100-millisecond delay in load time can cause conversion rates to drop by 7%? That's huge. We speed test every page of your website to see how long it takes to load and focus on fixing high traffic, high value pages on your site first. Once complete, we work our way through the rest of your pages to ensure all are loading fast, gaining more organic visibility, and driving more traffic and conversions to your site.
Crawl Errors
If a crawler can't access your website or hits a wall when crawling, pages won't rank. We ensure your website is free of issues and errors that may hinder your website's organic visibility and rankings. Whenever your website returns a crawl error for search engines, they take this into account and use it in how they rank your website in a user's search and against your competition. These crawl errors include:
Broken pages
Internal links
External links
Blocked or hidden content
Server errors
DNS errors
Mobile issues
But this is just the tip of the iceberg. There are numerous crawl errors that could hinder the overall organic visibility (and worse, performance) of your website. Our team crawls your website regularly to make sure we're on top of errors as they arise and knock them out before they knock you out of search engine results.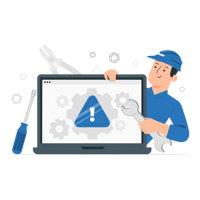 Sitemap XML
You might have no idea what this is, but it's important. An often overlooked part of your SEO strategy is creating, updating, and submitting your sitemap XML. At Marcel Digital, we do all three for you. Our SEO audit will uncover issues with your sitemap XML including:
Blocked website
Blocked pages
Blocked sections of site
Not including subdomains
Incorrect XML format
Out of date URLs
We'll find these issues, fix them, and submit your new sitemap XML to Google and other major search engines so your content and webpages are getting the organic visibility they deserve.
Content for SEO
Besides a quick, user-friendly website, the most important element of your site is content. It not only inspires users to take action, but search engines also use it to drive traffic to your website. There's a ton of things that can go sideways with content, including:
URLs changing
Duplicate content
Spammy comments
Bad backlinks
Broken internal links
Keyword stuffing
We look for all of these issues and work with your content and web development teams to get them fixed, optimize your content for SEO, and help your content get the most organic visibility it can. If you don't have content and development teams, we can put together and execute a customized content strategy for your business.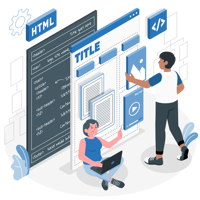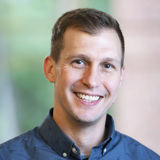 We've been with Marcel Digital for over 14 years and they have helped us grow our organic traffic by leaps and bounds. This year our organic traffic was up by over 19% and continues to grow. I would highly recommend them as SEO strategists and Google Analytics consultants.
Michael Vedders / Director of Marketing / Bethel University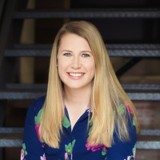 Marcel Digital is simply the best Digital Marketing agency. We hired them years ago, and I can't say enough amazing things about their dedication to the field, to my team, and their phenomenal leadership team. Top-notch professionals all around.
Kim Rafalowitz / Dir. of Global Marketing / Worldpoint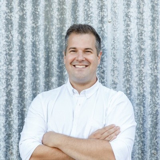 I went with Marcel Digital over a larger - and much higher priced - competitor and it's one of the best decisions I've made. Marcel Digital are lovely people to deal with, extremely knowledgeable and approachable and willing to take the time to examine possible solutions that differ from how they would normally proceed. I value the partnership with their company and am planning on having our company be a client of theirs for years to come. Can't recommend them enough.
Michael Duquet / Director, Web Strategy / Absolute Software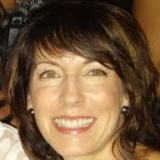 Having a partnership with Marcel Digital has been a lifesaver for our business. We could not be happier with their work ethic, attention to detail, and superior expertise. I highly recommend them if you are looking for a talented, and trustworthy partner!
Diane Locher / Director of Sales and Marketing / Precision Medical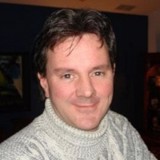 We have been using Marcel Digital for the past few years. We attribute our growth to the staff at Marcel and have embraced them as part of our company. Their insight and attention to detail have been indispensable. They take a personal approach to our products and processes and see our success as their own. We highly recommend Marcel!
Rob Dunbar / Marketing Manager / Lightmart
SEE OUR WORK
SEO Case Studies
Get In Touch
Need an SEO expert to create and execute a customized strategy to drive higher quality traffic and leads to your site? Fill out our form and one of the members of our SEO team will be in touch!