65% of marketing teams currently buy advertising programmatically. That's because programmatic uses advanced algorithms to deliver a mix of multi-channel media to highly targeted prospects across the web.
Marcel Digital provides full programmatic advertising services personalized to your target audiences across all devices and stages of the customer journey. We use best in class programmatic buying technologies to optimize your marketing dollars across placements and drive higher quality traffic and conversions.
Our programmatic advertising services include:
Full media planning
Ad creative and testing
Campaign setup
Daily optimization
Monthly reporting
Ongoing campaign consulting and analysis
Marcel Digital looks at programmatic advertising holistically. The world of programmatic advertising can be complicated and expensive, so our team ensures that you have access to the latest audience data and optimization technologies to drive results without wasted costs. We also utilize best-in-class click fraud tools to keep fraudulent clicks under control and always on your radar.
We staff an office of Google Analytics Certified experts, Moz Oracles, designers, and UX experts to create holistic strategies that tie programmatic into a larger digital strategy. Programmatic is almost always part of the larger consumer journey, so it's important to understand how it fits into the bigger picture.
Benefits of Programmatic Advertising
Programmatic advertising offers numerous benefits including advanced audience targeting capabilities, geographic targeting, placement optimizations, fraud monitoring, and real-time reporting capabilities and optimizations. In fact, it's reported that in 2019, 84% of US digital display dollars were leveraged by programmatic advertising.
Targeting Capabilities
Simply put, the targeting capabilities of programmatic advertising are second to none. With hundreds of audience tools and data available, marketing teams can reach their ideal target audiences and prospects on sites they visit every day and drive more engagement and conversions, boosting overall ROI.
These targeting capabilities include:
Specific audience targeting and layering
Geolocation
Geofencing
Contextual keywords
IP targeting
Websites or apps
Retargeting 
Programmatic advertising allows you to target users with precision, creating more efficiency in your marketing dollars and efforts.


Cost Efficiency
When compared to the cost of direct buys, programmatic advertising buys are a fraction of the cost. Coupled with targeting capabilities that allow you to deliver more relevant and personalized ads to your target audiences, your marketing dollars can be optimized to driving more consistent, high quality traffic to your website.  In fact, where traditional direct buys average around $10 CPM (cost per thousand impressions), programmatic buys average between $.50 to $2 CPM.


Ad Creative & Landing Page Testing
Programmatic advertising also allows you to test your ads and messaging to deliver higher quality traffic and results. We will test your messaging, landing pages, and placements to give you greater control over the performance of your campaigns and deliver a consistently higher ROI with each test. We can also test the right mix of placements to ensure audiences are seeing your ads in the right places at the right time.


Continuous Reporting & Optimization
All programmatic advertising is done in real time, allowing for greater control and flexibility of campaign optimizations, budgets, and bids. Marcel Digital is able to monitor campaign performance across multiple areas, including:
Ads
Device
Audiences
Placements
Geographies
This allows us to deliver more relevant ads and landing pages to your prospects and to target audiences more consistently and at a higher ROI than traditional paid media tactics.


Drive More Engagement & Conversions
When combining all of the benefits above, programmatic is a great way to get in front of valuable prospects and deliver targeted traffic to your website. This leads to a higher level of engagement because ads, messaging, and placements are optimized to your audience. Programmatic is one of the most cost effective methods of attracting, informing, and converting your most coveted audiences. It's also one of the easiest ways to spend marketing dollars if unchecked. Ensure you have the right tools and team in place to drive real results, and let the technology go to work.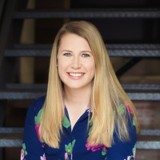 Marcel Digital is simply the best Digital Marketing agency. We hired them years ago, and I can't say enough amazing things about their dedication to the field, to my team, and their phenomenal leadership team. Top-notch professionals all around.
Kim Rafalowitz / Dir. of Global Marketing / Worldpoint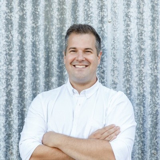 I went with Marcel Digital over a larger - and much higher priced - competitor and it's one of the best decisions I've made. Marcel Digital are lovely people to deal with, extremely knowledgeable and approachable and willing to take the time to examine possible solutions that differ from how they would normally proceed. I value the partnership with their company and am planning on having our company be a client of theirs for years to come. Can't recommend them enough.
Michael Duquet / Director, Web Strategy / Absolute Software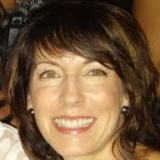 Having a partnership with Marcel Digital has been a lifesaver for our business. We could not be happier with their work ethic, attention to detail, and superior expertise. I highly recommend them if you are looking for a talented, and trustworthy partner!
Diane Locher / Director of Sales and Marketing / Precision Medical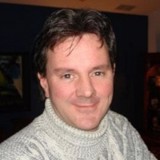 We have been using Marcel Digital for the past few years. We attribute our growth to the staff at Marcel and have embraced them as part of our company. Their insight and attention to detail have been indispensable. They take a personal approach to our products and processes and see our success as their own. We highly recommend Marcel!
Rob Dunbar / Marketing Manager / Lightmart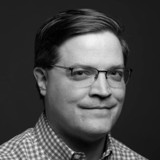 We continue to be impressed with Marcel's insight and execution across our patient care and higher education operations. The Marcel team knows how to work with more involved stakeholders and is very attentive to their requests. And we can count on them to bring us fresh ideas as search trends develop. I am always impressed with their desire to try new approaches and maximize the time they spend on our accounts. We're looking forward to a creative and productive year with them.
Mark Donahue / Digital Strategy Manager / Rush University Medical Center
SEE OUR WORK
Paid Media Case Studies
Get In Touch
Have questions about our Paid Media services? We'd love to chat. Fill out the form and someone from our team will be in touch with you shortly.