Custom websites and web applications in ASP.NET are fast, secure, dynamic, and scalable as your business and marketing efforts grow.
Marcel Digital offers numerous full-cycle ASP.NET development solutions, creating websites and web applications your business needs to run smoother and more efficiently. Our team uses a powerful custom SCRUM and agile development process using the best in class stability of the Microsoft based framework. A few of our .NET services include:
ASP.NET Development
ASP.NET Integration Services
Migrations to .NET platform
.NET CMS Solutions
.NET Application development
Our focus is to develop clean, high-performing websites and web applications using ASP.NET, no matter your website size, industry, or vertical, increasing the maintainability of your site and speeding it up across multiple devices.
Since 2003, Marcel Digital has been building and maintaining award-winning custom ASP.NET web applications and websites for brands and businesses of all sizes. We do it by leveraging collaboration from our team of Google Analytics Certified experts, ConversionXL UX specialists, and our world renowned Moz Oracle SEO experts. We believe in the inter-connectivity of the web and digital marketing, that's why we integrate all of our services into one comprehensive, strategic web development approach that ensures your web application or website is stable, user-friendly, responsive, SEO-friendly, and conversion-focused.
ASP.NET MVC DEVELOPMENT
Our team of Microsoft Certified web developers use ASP.NET MVC and C# to develop custom websites and custom web applications to drive more leads and sales to your business. Our focus is using the .NET framework to transform your website and marketing stack into a scalable and highly flexible solution that grows with your business and your digital needs. 
Some of the custom web apps we've developed include:
Calculators
Ordering systems
Store databases
Configurators
Product customization tools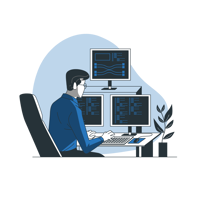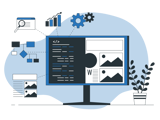 ASP.NET WEB API INTEGRATIONS
Whether you need a single page app or an API integration, Marcel Digital seamlessly integrates with and designs open-source and third-party APIs for your website to reach its fullest potential, integrating effortlessly with internal and external systems alike, making the most of your data and third-party functionalities to drive your business forward.
Our ASP.NET API services include:
Custom API development
Custom API integrations
Implementing API services
API testing automation
API development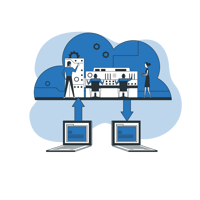 MIGRATION TO ASP.NET
No matter your framework, marketing stacks, or legacy systems, the Microsoft Certified developers at Marcel Digital will meticulously migrate your existing website and applications to .NET and enhance its overall performance.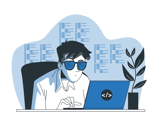 .NET CORE DEVELOPMENT
The experienced web developers at Marcel Digital provide speed and interoperablility focused ASP.NET core development, building comprehensive web applications since 2016. Our agile ASP.NET development process is focused on designing, developing, and maintaining powerful, scalable, and holistic server-side applications for our global clients.
.NET core development solutions we provide include:
ASP.NET core development
Mobile app development
ASP.NET framework to ASP.NET core migration
Ongoing support & maintenance
Testing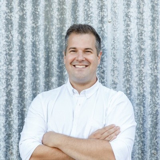 I went with Marcel Digital over a larger - and much higher priced - competitor and it's one of the best decisions I've made. Marcel Digital are lovely people to deal with, extremely knowledgeable and approachable and willing to take the time to examine possible solutions that differ from how they would normally proceed. I value the partnership with their company and am planning on having our company be a client of theirs for years to come. Can't recommend them enough.
Michael Duquet / Director, Web Strategy / Absolute Software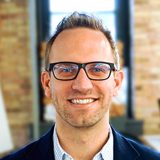 Marcel was an excellent thought partner in the evaluation process as we considered major changes to our systems and website. They were willing to engage on many concerns and worries we had approaching the project. Thanks to their help, we felt confident that our concerns could be planned for, and that we had selected the right system for the changes we wanted to make. Their subject matter expertise and client care were exactly what we had hoped for.
Ray Fast / Director, Travel Experience / PerkSpot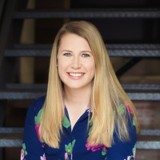 Marcel Digital is simply the best Digital Marketing agency. We hired them years ago, and I can't say enough amazing things about their dedication to the field, to my team, and their phenomenal leadership team. Top-notch professionals all around.
Kim Rafalowitz / Dir. of Global Marketing / Worldpoint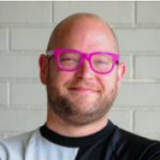 I can't believe how simple Marcel Digital and Umbraco Cloud made it to get a beautiful and easy-to-use website. My only regret is not doing this sooner.
Dave Hamilton / Creative Director / StreetWise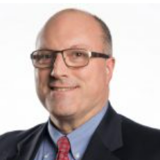 We are very pleased with the Umbraco website developed by Marcel Digital. Their Umbraco Master's transparent development process and attention to detail resulted in a beautiful website that has made a tremendous impact on our digital marketing efforts. They continue to be a valued partner and one we recommend without hesitation.
Mauricio Caneda / Sr. Vice President, Chief Information Officer & Director of Operations / Generali USA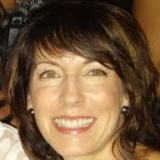 Having a partnership with Marcel Digital has been a lifesaver for our business. We could not be happier with their work ethic, attention to detail, and superior expertise. I highly recommend them if you are looking for a talented, and trustworthy partner!
Diane Locher / Director of Sales and Marketing / Precision Medical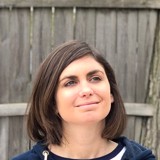 Marcel has been a great a partner in our journey into the 21st century. They helped us to build a beautiful and functional Umbraco website, and have been there to help support us anytime a crisis arises. The increase in quality of leads was immediately recognized and anytime there was a change in lead flow our Marcel team was immediately there to offer suggestions and help us stay updated. We truly view Marcel as an extension of our team.
Megan Patterson / International Operations Manager / Arbour Group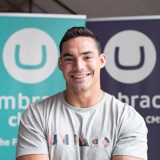 The overall experience of working with the Marcel team is outstanding. They have built a team of all-stars who are easy to communicate with and execute ideas effectively.
Andrew Barta / VP of Partner Relations / Umbraco HQ
SEE OUR WORK
Web Dev Case Studies
Get In Touch
Looking for help with your website? Fill out our form and our team will be in touch shortly!