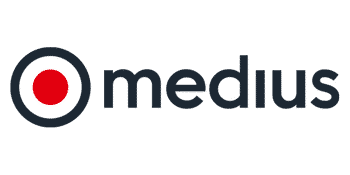 Medius, a global spend management solutions provider, partnered with Marcel Digital to build their new Umbraco website as part of a visual rebranding effort. In addition to the website's updated design and navigation, the Marcel Digital and Medius teams also helped migrate an extensive content marketing strategy that included FAQs, product tours, guides, webinars, and more. The finished website maintains Medius' strong SEO performance and drives continued growth through b2b lead gen.
What's going on?
The Challenge
The project presented the challenge of updating the website to align with Medius' new brand identity, to better showcase the technology and benefits, and to engage current and prospective customers. The new site would also need to preserve existing search engine optimization (SEO) performance. In addition, there was the task of transferring a vast content marketing library, which included product tours, guides, FAQs, webinars, and other resources. It would be crucial to migrate these items seamlessly, so the website's lead generation capabilities remained robust with the new design.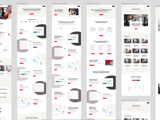 How Marcel Digital Helped
The Solution
The new website was built using Umbraco, a flexible and user-friendly content management system that allowed the Marcel Digital team to customize the design and functionality of the site to meet Medius' specific needs. The site's design was tailored to showcase Medius' brand identity and core values, with a clean and modern aesthetic that prioritized usability and ease of navigation.
To ensure the new site maintained Medius' strong SEO performance, Marcel Digital conducted an extensive SEO audit of the existing site to identify any potential areas of improvement. This included optimizing the site's page titles, meta descriptions, and content structure, as well as implementing a keyword strategy to improve key elements of the new site and to drive organic traffic to the site.In addition to its strong SEO performance, the new Medius website was also built to convert new B2B leads.
To achieve this goal, Marcel Digital worked closely with Medius to develop a comprehensive content marketing strategy that included an extensive library of resources such as FAQs, product tours, guides, webinars, glossary pages, and more. These resources were designed to provide valuable information to potential customers and position Medius as a thought leader in the industry, while also driving conversions and increasing engagement with the brand.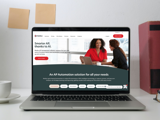 Continued optimization and growth
The Results
Overall, the new Umbraco website created by Marcel Digital for Medius represents a significant step forward for the company as they continue to grow and expand their reach as a leading AP automation and global payment software provider. By aligning their brand identity with a modern and user-friendly website design, optimizing for SEO, and developing a robust content marketing strategy, Medius is well-positioned to continue driving growth and delivering value to their customers in the years to come.
The website also won a Web Excellence Award in the B2B category for excellence in design, experience, and development.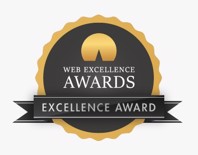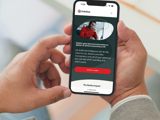 Have Questions?
Our team would love the opportunity to hear more about your needs. Fill out the form, and we'll reach out to you shortly.