Improper migrations can lead to broken tracking of traffic, events, eCommerce, attribution, reporting, and all visitor engagement on your website. Not to mention the devastating impact it can have on your ongoing reporting and ability to make data-driven decisions.
Migrating a website can be one of the most stressful times in a digital marketer and web developer's life. There are typically countless wireframes, layouts, and designs to comb through, as well as an analysis and refresh of content. Not to mention countless hours of collaboration and development, all while trying to hit deadlines and ensuring a successful launch. Unfortunately, this also leads to missing important website elements, such as Google Analytics and Google Tag Manager.
In order to mitigate the loss of vital marketing and business data before and after a website migration, you need to have a Google Analytics migration strategy in place that includes auditing the analytics implementation of your current website and mapping it to that of the new website. This ensures all of your data is being tracked properly as your website migrates to its new home.
Marcel Digital is one of the original and most established Google Analytics Certified agencies in the United States. We've migrated hundreds of Google Analytics implementations to new websites, leveraging our in-house team of web development, SEO, and digital marketing experts. Our holistic approach to analytics migrations ensures that we are always considering the long-term success of your analytics and reporting.
Our Google Analytics Migration Process
Our comprehensive Google Analytics migration strategy consists of a phased approach developed over years of migrating hundreds of websites. These phases include:
Audit
Mapping
Implementation
A full Google Analytics migration strategy begins approximately three months prior to launch. Once granted access to your Google Analytics and Google Tag Manager, our team of experts will develop a roadmap for migration to the new site. This will include not only migrating your current implementation and tracking, but also improvements to the tracking if necessary. 
Once the roadmap is complete, our team will work with the development team to implement tracking on the staging site as far ahead of launch as possible. This will allow us to test the implementation and switch to production seamlessly when the new site launches. 
There are many moving parts in a migration strategy, so it is important to employ an expert team of specialists with a proven track record of success. 
Google Analytics Audit
Our experts will first take full inventory of your current Google Analytics implementation and infrastructure. We start by auditing your existing implementation including Google Analytics, Google Tag Manager, and any 3rd party advertising pixels you might be using to track digital efforts. 
We'll also evaluate the development site to identify any new or removed conversion points and determine how to track in Google Analytics. We'll do the same for any engagement points tracked as events. 
For eCommerce websites, we'll want to either audit an existing eCommerce tracking implementation or put new eCommerce tracking in place. eCommerce tracking in Google Analytics unlocks powerful reporting around how users are converting and where they are dropping off during the checkout process. Therefore, it is important to ensure an accurate implementation on your new website.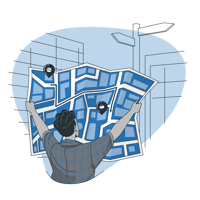 Google Analytics Mapping
Once we understand the current analytics implementation and how your data is tracking, our team will map out a comprehensive transition plan, accounting for the migration of your goals, events, filters, pixels, and any additional tracking needed. It will also account for any eCommerce tracking if applicable. 
The roadmap ensures every aspect of your tracking is migrated to the new website without issue and accounted for upon launch. 
Implementation
Prior to launch and depending on our initial audit findings, our team of analytics experts will begin building out either a new or existing Google Tag Manager container and Google Analytics property. This stage will also require extensive QA to ensure that the implementations are working the way they should. 
By the time the website launches, there will be a final round of QA to ensure everything is tracking appropriately. 
Ultimately, your analytics team should have final say on implementations and approval on setup ahead of launch. An incorrect setup could produce bad data that will render your reporting useless, so it is important to transition under the watchful eye of an analytics expert.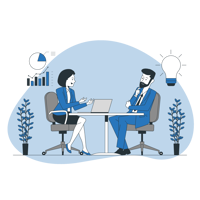 Ongoing Analytics Consulting
Once your site launches, you'll want to start using your data to make decisions on your marketing and future adjustments to your website. 
Marcel Digital offers numerous ongoing Google Analytics services that will help you get the most of your Google Analytics implementation and data. We offer Google Analytics consulting and real-time reporting solutions through Google Data Studio, customized to help you stay on top of your digital marketing efforts and ROI. From strategy to implementation, data collection to analysis, and measurement to reporting, our team of experts will provide you with a customized solution to tie all of your data together.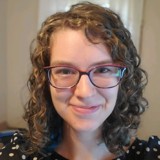 We partnered with Marcel to upgrade a complex Google Analytics account to GA4, and it truly did feel like a partnership. They were transparent with us about what was and wasn't possible, provided thoughtful answers to questions, and helped us navigate the transition smoothly. They weren't pushy about adding services, didn't have any hidden charges, and I would wholeheartedly work with them again if the need arose. Highly recommend!
Ashley Christopherson / Web Performance Manager / Fortra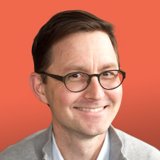 These guys know how to measure performance. They're pros at Analytics configuration for sites big and small. Not sure you're getting accurate reports or good insights? Let them take a quick look.
Andy Crestodina / Co-Founder, Chief Marketing Officer / Orbit Media Studios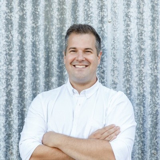 I went with Marcel Digital over a larger - and much higher priced - competitor and it's one of the best decisions I've made. Marcel Digital are lovely people to deal with, extremely knowledgeable and approachable and willing to take the time to examine possible solutions that differ from how they would normally proceed. I value the partnership with their company and am planning on having our company be a client of theirs for years to come. Can't recommend them enough.
Michael Duquet / Director, Web Strategy / Absolute Software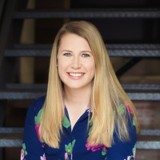 Marcel Digital is simply the best Digital Marketing agency. We hired them years ago, and I can't say enough amazing things about their dedication to the field, to my team, and their phenomenal leadership team. Top-notch professionals all around.
Kim Rafalowitz / Dir. of Global Marketing / Worldpoint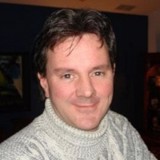 We have been using Marcel Digital for the past few years. We attribute our growth to the staff at Marcel and have embraced them as part of our company. Their insight and attention to detail have been indispensable. They take a personal approach to our products and processes and see our success as their own. We highly recommend Marcel!
Rob Dunbar / Marketing Manager / Lightmart
SEE OUR WORK
Analytics Case Studies
Get In Touch
Need help analyzing your current Google Analytics implementation or help migrating to GA4? Fill out the form, and we'll get back to you as soon as possible.