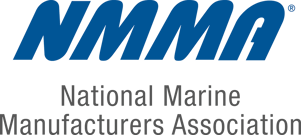 NMMA is the nation's leading trading association for boats, engines, and boating accessories.
NMMA came to Marcel in order to help understand how users were interacting with the site. They wished to see what boat models clients were interested in along with what other tools users were clicking on and interacting with.
The Challenge
NMMA wanted to pull in dynamic information that was available on their site, but was not currently being utilized. For example, information like boat manufacturer, boat year, price, and a variety of other metrics that could be utilized to layer on top of other website engagement metrics. By pulling this data into Google Analytics, the NMMA team would be able to create more meaningful reports that would drastically change the way they analyzed and visualized data internally. 
The Solution
While this data already existed, it would require website development work in order for the information to be sent to Universal Analytics (UA) and GA4. Developers needed to send information up to the data layer of the site so that it could be captured by Google Tag Manager and then sent to UA, GA4, and any other marketing platform that NMMA needed it to.
While the NMMA web development team knew how to identify and isolate the information needed on the site. The NMMA team was unsure of how to pass that information up to the data layer and ensure that it was accurate.
Marcel helped to bridge the gap from the site to analytics, and built a report that would allow them to view this new information directly in their reporting, completely expanding the data available in reporting and allowing more meaningful data analysis. 
The Results
Marcel provided the NMMA team with a variety of code snippets that would allow custom events to be seen by the data layer. These code snippets also included variables that allowed the NMMA web developer team to include the data that they wished to report on. Once these events were in the data layer, Marcel was able to utilize Google Tag Manager to push the information from the client's website and send it to UA and GA4. This allowed NMMA to capture what boats were being viewed by users, and how many of those views turned into clicks.
Once this information was captured in analytics the Marcel team was able to create a Google Data Studio report to make the information readily available to the NMMA team. The teamwork between Marcel and NMMA allowed the client to see advanced reports that included what boat users were clicking on. These reports also were able to include what filters were used when viewing the available boats if the users chose any financing options and many more metrics.
Have Questions?
Our team would love the opportunity to hear more about your needs. Fill out the form, and we'll reach out to you shortly.