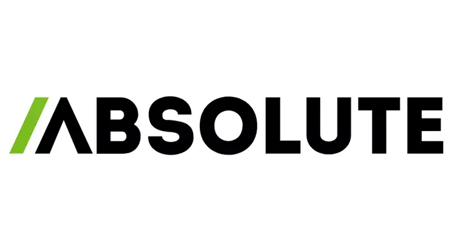 Comprehensive CMS and Content Migration Optimization Strategy to Umbraco, "The Friendly CMS."
Absolute, used by Allinea Health, Goodwill, Under Armour, and more, is a cloud-based platform embedded on over 500 million devices that gives IT and security professionals absolute awareness and control of devices, data and applications. Feeling held back by their CMS and looking to migrate their content to an easier to use platform, Marcel leveraged Umbraco to save the Absolute team time, money, and ongoing headaches.
Increase in Internal Web Development Staff Efficiency
Decrease in Internal Web Development Resources
The Challenge
You expect your CMS to make your team more efficient in how you create, optimize, and post content. You expect that CMS to help, not hinder you. Absolute was feeling just this way about their CMS, leading .NET open source platform. Absolute saw their CMS as slow, clunky, outdated, and overpriced for the features they used. They felt their biggest pain point was in the creation of new page templates requiring custom coding that only a developer could implement, slowing down new page and content creation. They needed a new CMS, fast.
Beyond finding a new CMS, they would also need a way to migrate over 800 pages of content from their existing CMS backend to their new CMS. This would require meticulous planning as well as hours of content loading in the backend. Whatever CMS Absolute would decided to move forward with, it had to be:
Easy to setup
Easy to use
Fully customizable to Absolute and it's team's needs
Scalable with Absolute's growth
As a cybersecurity company, they would also have specific considerations that the CMS would have to be able to handle and built for. 
After being wowed by previous work with Marcel Digital on the Google Analytics front, Absolute approached us to handle this massive project. Marcel Digital came to the table with the perfect solution.
If you're anything like me, you've worked with some nightmare companies before – expensive, communication sucks and the final product isn't what you're expecting. Marcel Digital is priced fairly, their communication is the best I've ever seen from an agency and the work we received both times was better than we were expecting.
The Analysis
We may be bias as an Umbraco Certified Gold Partner, but Marcel Digital knew Umbraco was just the CMS to alleviate these pain points Absolute was experiencing. Umbraco is the Friendly CMS, meaning it's used by marketers all over the world because it's:
Easy to use
Easy to content load
Easy to customize
Publish and rollback changes
We presented the Absolute team with a branded demo of Umbraco, customizing the backend to fit their needs and showcased all of the above bullets and more. We were to demonstrate how Umbraco could be customized to handle important security considerations that Absolute required to have in place for their clients, as well as how Umbraco was able to scale with their growth as time would go on, being able to handle more future content and features as needed.
The Solution
After taking some time to consider and preview other CMS, as well as having internal discussions, the Absolute team selected this platform for its outstanding organization and great user experience within each page template. They also felt Umbraco would give them the most customization capabilities to create the backend experience they needed for their team, as well as handle important security considerations to satisfy IT requirements.
Upon their decision, Marcel completed a large-scale CMS migration for Absolute that involved developing an entirely new Umbraco backend, customized to their marketing and content editing team's requirements. We were able to migrate over 800 pages of content from their existing Sitecore backend, while also completing Google Analytics and SEO migrations in tandem to ensure all tracking and link equity was intact when the new site launched. Additional features of this project included a full custom Marketo integration and CDN integration for media. 
Marcel developed standardized content widgets in the Umbraco backend for every page template so content loading is faster and does not require a developer. Now, the entire marketing team can edit pages and do not need to lean on their development team each time they need to build out a new page for the site.
The Results
Absolute found that using Umbraco made their marketing and content efforts significantly more efficient and streamlined. Their back-office was now easier to use as it was customized to a dashboard that only contained what the marketing and content teams needed, as well as made their content development to publishing time shortened exponentially as it didn't require a developer to create page templates - the marketing team could do it all.
We don't use Umbraco to just create websites. We use Umbraco to integrate important business tools and solutions into your website so that you can continue to run and grow your business and your website. We customize Umbraco to fit your exact business and team needs, meaning no Umbraco implementation is the same and no project has the same output. We use Umbraco to work for you, not for you to mold to Umbraco. No matter your business, your industry, or tools, Umbraco fits seamlessly into your business, just as it did for Absolute.
Have Questions?
Our team would love the opportunity to hear more about your needs. Fill out the form, and we'll reach out to you shortly.