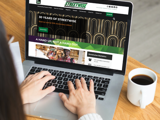 A rebuilt and redesigned website that tells the whole story for StreetWise and their vendors.
Streetwise is a workforce development agency designed to help the homeless and those at risk of homelessness out of the crisis of poverty. StreetWise was in a need of a new website that would both better serve users information on their magazine and where their nearest vendors were located. From a marketing perspective, StreetWise also wanted to leverage an easy to use content management system that would allow them to quickly create, update, and remove content.
Increase in pages per session
The Challenge
Marcel Digital was brought onboard to design and redevelop their website to include easy to use functionality, navigation, and a truer, more consistent representation of the StreetWise brand. Marcel was also tasked with creating a "Find a Vendor" map that would allow users to search for vendors in their neighborhood or around their place of business. This would allow for users to quickly locate areas where they could purchase copies of StreetWise magazine, and also build relationships between the vendor and the community.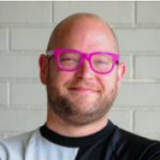 I can't believe how simple Marcel Digital and Umbraco Cloud made it to get a beautiful and easy-to-use website. My only regret is not doing this sooner.
Dave Hamilton / Creative Director / StreetWise
The Solution
Marcel Digital leveraged Umbraco Cloud to quickly and cost-efficiently create their website. Using UaaS we were able to allow StreetWise to control the hosting while allowing us to work on the website effectively. We were also able to integrate UaaS into our Visual Studio Team Services workflow to have automated deployment after code reviews by the team.
Marcel Digital focused on condensing the menu to a more organized list that would allow users to quickly find the pages they are looking for and easily navigate the website as whole. We also created a "Find a Vendor" map that has been praised by both StreetWise and Umbraco as unique and progressive.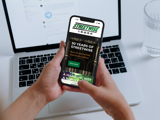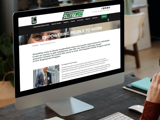 The Results
The StreetWise content loaders found it very easy to add and edit content within the Umbraco interface. It was sleek, easy to navigate key features and organize content and it's also very easy to add and edit vendors to the vendor map with Umbraco. StreetWise leverages the best parts of Umbraco Cloud including the deployment of content from different environments and automatic upgrades done by the Umbraco team.
The fruits of labor resulted in a 22% decrease in bounce rate, as well as a 7% increase in pages per session.
Have Questions?
Our team would love the opportunity to hear more about your needs. Fill out the form, and we'll reach out to you shortly.