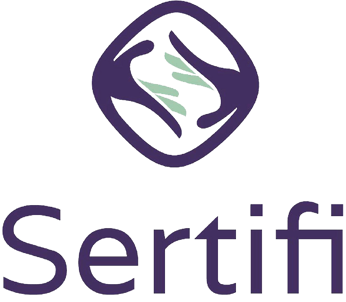 Rebuilt old, slow website with an upgraded experience for users and editors alike
Sertifi is an industry leader of Agreement and Authorization Platforms, built for organizations who need an efficient, secure way to manage a contract process from start to finish. The marketing website is typically the first touchpoint for prospective clients, so having a simple, easy-to-use website that best demonstrates the product and its value is essential to generating leads and revenue for the organization.
The Challenge
Sertifi was dealing with a website that was over 8 years old. The back-end was clunky, it was difficult for the team to make updates, and they were unable to implement new brand guidelines necessary for the website. The site had been Frankenstein-ed over the years on Wordpress through a number of plugins that ended up slowing down the site and causing additional issues with performance and user experience.
The team needed a simple solution to update the design and functionality of the website, with a focus on upgrading the user and editing experience. They also needed a fast, secure content management system that allowed them to scale and to customize a solution to better meet their needs.
The Analysis
In order to come up with an improved solution for the site, our team utilized existing Google Analytics data and UX best practices to rethink the layouts of each page.
We collaborated with the Sertifi team, cross-referenced with data, to see how users typically use the website, what information they are interested in, and what information is most useful to them. We then utilized this data to create an updated Information Architecture to inform the new site structure and to improve the navigation.
This information led us to create updated layouts translated to an updated editing experience by creating intuitive interfaces for editors to adjust site content with ease and with little training.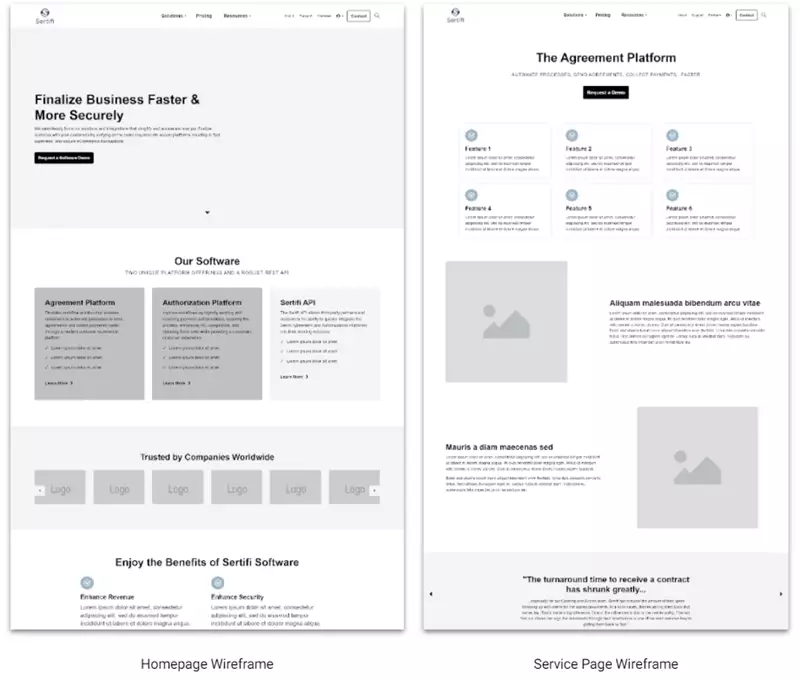 The Solution
Our team created a new site on the Umbraco CMS with updated page layouts and a completely fresh, intuitive editing experience. We utilized updated design elements and creative assets to build pages centered on current and prospective users.
We also developed a new section of the site to better showcase all three of their products and to better showcase and differentiate each product.
Alongside the launch, we implemented a comprehensive SEO migration to ensure the authority of the website was transferred to the new site and to mitigate the risk of lost organic rankings upon site launch.
Our team also migrated the analytics implementation to preserve historical data and to upgrade measurement and reporting.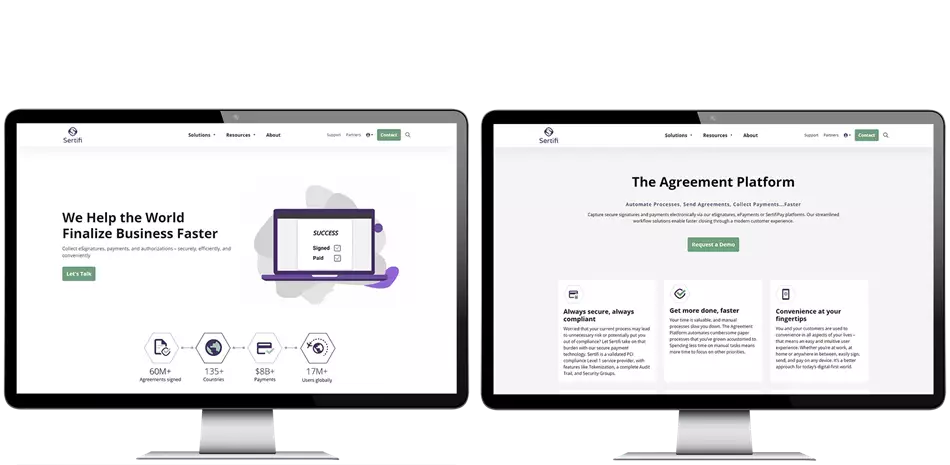 The Results
The website launched seamlessly giving users a better experience. In the weeks following launch, user engagement improved as time on site increased by over 10% and bounce rate decreased by nearly 12%.
Additionally, organic traffic increased year-over-year by 21% in just three months following launch, achieved by a comprehensive SEO migration strategy and the implementation of SEO best practices and structure on the site.
The new editing experience now empowered editors and drastically reduced the amount of time necessary to make changes to the site. This allowed the marketing team to spend more time on generating leads, instead of focusing on figuring out an outdated CMS.
Have Questions?
Our team would love the opportunity to hear more about your needs. Fill out the form, and we'll reach out to you shortly.