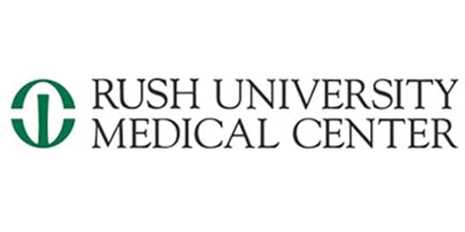 As Rush University Medical Center was in the midst of a website redesign and development project, a strategy was needed to ensure that organic traffic and overall engagement metrics would not decline when the new website went live. They would also need a more in-depth, advanced Google Analytics implementation as forms and goals on the website would be changing.
Increase in organic sessions
Increase in new organic sessions
The Challenge
Marcel Digital's focus was to mitigate any losses in traffic due to the migration and implement a strategy for gaining back any loss in traffic over a longer period of time. As Google Certified Partners in both Google Analytics and Google Tag Manager consulting, we would also be tasked with mapping, implementing, and maintaining Rush's new Google Analytics setup.
We've enjoyed working with Marcel Digital through the years because of their expertise and timeliness. They helped our site migration move along smoothly and continue to provide direction to increase our results.
The Solution
To make this migration as seamless as possible, Marcel Digital focused on the SEO and website migration best practices set forth by search engines. Our priorities were:
Setting up a new XML sitemap
Creating a comprehensive redirect mapping strategy
Optimizing tags and content for search
Content strategy recommendations
Updating backlinks to point to new pages
Marcel Digital's comprehensive strategy and constant communication with both the Rush marketing and the website development teams ensured traffic, conversion, and key metric losses were minimal, and in most cases, maintained or improved.
Our team of Google Analytics experts worked tirelessly to implement and test Rush's new setup, creating more in-depth custom reporting and filtering to ensure that the data coming in was not only accurate, but relevant to their business goals, painting the whole picture of Rush's marketing efforts.
The Results
When all was said and done, the overall organic traffic was either minimally lost, maintained or improved. Our SEO migration efforts saw a 68% increase in organic traffic, while increasing new users by 77%. Our Google Analytics implementation was hailed by Rush University Medical Center as it helped streamline their marketing decisions and relieved teams of manual monthly reporting, now down with a few simple clicks.
Have Questions?
Our team would love the opportunity to hear more about your needs. Fill out the form, and we'll reach out to you shortly.