You Need the Best Umbraco Gold Partner. We've Got the Gold.
At Marcel Digital, we are proud to be a certified Umbraco Gold Partner agency, a status we've maintained for over a decade. We love Umbraco, only hire Umbraco experts, and even sponsor the Umbraco Festival in the United States each year. 
Our commitment to the Umbraco community and our deep expertise in optimizing the Umbraco Content Management System (CMS) have established us as one of the top Umbraco Gold Partners in the United States.
10+
Years as a Gold Partner
100+
Successful Projects Launched
100%
In-House Development Team
What is an Umbraco Gold Partner?
An Umbraco Gold Partner is a web development agency that has demonstrated exceptional proficiency in the use and implementation of the Umbraco CMS. For us, this extends beyond technical skills to include a deep understanding of the platform's capabilities and how to optimize to create effective, user-friendly websites. As an Umbraco Gold Partners, we have a proven track record of delivering high-quality Umbraco solutions, underscoring our commitment to the platform.
Being an Umbraco Gold Partner also signifies a close relationship with Umbraco HQ. This relationship involves active participation in the open-source project and community, contributing in various ways such as organizing events, creating documentation, and providing feedback on new features and inititiaves. As a Gold Partner, we have also earned the Umbraco Contributor badge, a symbol of our expertise, dedication, and commitment to the Umbraco platform and community. This logo serves as a mark of assurance for our clients, indicating that they are working with a highly skilled and reliable Umbraco agency.
How to Become an Umbraco Gold Partner
Becoming an Umbraco Gold Partner involves more than just demonstrating a deep understanding of the Umbraco CMS. It requires active participation and contribution to the Umbraco community, as well as maintaining a close relationship with Umbraco HQ. At Marcel Digital, our journey to becoming an Umbraco Gold Partner has been marked by successful projects, contributions to the Umbraco community, and pushing the boundaries of what is possible with the Umbraco CMS. For over a decade, we've been deeply involved in the active community, organized and participated in numerous Umbraco events, and provided platforms for knowledge sharing and networking among Umbraco users and enthusiasts.
In addition to our community involvement, we've made substantial technical contributions to the Umbraco platform. Our team has developed extensions for the Umbraco CMS, including a widely-used SEO extension that helped many users optimize their websites for search engines. This extension, along with our comprehensive documentation and active participation in community forums, demonstrates our commitment to making Umbraco friendlier and better. Our close relationship with Umbraco HQ has also allowed us to stay at the forefront of Umbraco's latest news and features, ensuring that we provide our clients with the most up-to-date and effective Umbraco solutions.
Benefits of Working With an Umbraco Gold Partner
Choosing an Umbraco Gold Partner agency for your web development projects ensures that you're working with an agency that has the right skills and Umbraco expertise to suit your needs. As a United States Umbraco Gold Partner, we provide our clients with several benefits:
A dependable, on-shore team with the ability to provide expert support and troubleshooting solutions
Assurance in collaborating with a team that is certified, experienced, and well-versed in Umbraco
Service Level Agreement (SLA) guaranteed support for the Umbraco CMS
Early access to information on updates and product launches, often before they're available to the public
Availability of comprehensive online training resources via Umbraco.tv
Marcel Digital's Expertise as an Umbraco Gold Partner
Over the past 10 years, Marcel Digital has built beautiful, user-friendly, and search engine-friendly websites using Umbraco. We've helped our clients launch brand new websites in the sleek, user-friendly environment of Umbraco, solidifying our status as one of the top Umbraco Gold Partners.
Our reputation as an Umbraco Gold Partner is built on our certified expertise in developing Umbraco websites and applications for a diverse range of businesses. Our team is dedicated to crafting high-performing, outcome-oriented websites that prioritize ease of use for both team members and content editors. Our specialization in Umbraco development ensures that our team possesses an in-depth understanding of the platform.
Whether you need support with your existing Umbraco site or want to start from scratch, Marcel Digital is your go-to partner in building and maintaining an Umbraco site that works for every stakeholder in your organization. Contact us today to learn more about how we can help you with your Umbraco needs.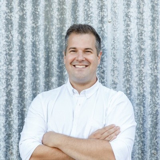 I went with Marcel Digital over a larger - and much higher priced - competitor and it's one of the best decisions I've made. Marcel Digital are lovely people to deal with, extremely knowledgeable and approachable and willing to take the time to examine possible solutions that differ from how they would normally proceed. I value the partnership with their company and am planning on having our company be a client of theirs for years to come. Can't recommend them enough.
Michael Duquet / Director, Web Strategy / Absolute Software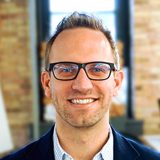 Marcel was an excellent thought partner in the evaluation process as we considered major changes to our systems and website. They were willing to engage on many concerns and worries we had approaching the project. Thanks to their help, we felt confident that our concerns could be planned for, and that we had selected the right system for the changes we wanted to make. Their subject matter expertise and client care were exactly what we had hoped for.
Ray Fast / Director, Travel Experience / PerkSpot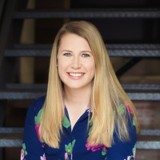 Marcel Digital is simply the best Digital Marketing agency. We hired them years ago, and I can't say enough amazing things about their dedication to the field, to my team, and their phenomenal leadership team. Top-notch professionals all around.
Kim Rafalowitz / Dir. of Global Marketing / Worldpoint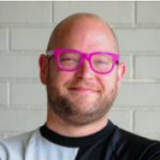 I can't believe how simple Marcel Digital and Umbraco Cloud made it to get a beautiful and easy-to-use website. My only regret is not doing this sooner.
Dave Hamilton / Creative Director / StreetWise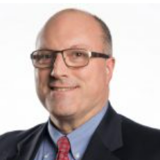 We are very pleased with the Umbraco website developed by Marcel Digital. Their Umbraco Master's transparent development process and attention to detail resulted in a beautiful website that has made a tremendous impact on our digital marketing efforts. They continue to be a valued partner and one we recommend without hesitation.
Mauricio Caneda / Sr. Vice President, Chief Information Officer & Director of Operations / Generali USA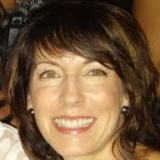 Having a partnership with Marcel Digital has been a lifesaver for our business. We could not be happier with their work ethic, attention to detail, and superior expertise. I highly recommend them if you are looking for a talented, and trustworthy partner!
Diane Locher / Director of Sales and Marketing / Precision Medical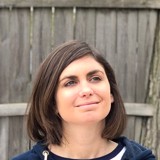 Marcel has been a great a partner in our journey into the 21st century. They helped us to build a beautiful and functional Umbraco website, and have been there to help support us anytime a crisis arises. The increase in quality of leads was immediately recognized and anytime there was a change in lead flow our Marcel team was immediately there to offer suggestions and help us stay updated. We truly view Marcel as an extension of our team.
Megan Patterson / International Operations Manager / Arbour Group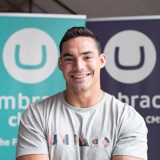 The overall experience of working with the Marcel team is outstanding. They have built a team of all-stars who are easy to communicate with and execute ideas effectively.
Andrew Barta / VP of Partner Relations / Umbraco HQ
SEE OUR WORK
Web Dev Case Studies
Get In Touch
Looking for help with your website? Fill out our form and our team will be in touch shortly!