We've got some exciting news to share about Marcel Digital's continued growth as the premier Umbraco Web Development Agency: the addition of Web Developer, Kyle Eck to the team! Kyle brings over six years of deep web development experience to the Marcel team, allowing us to both better serve our clients and enhance our capacity to take on new and exciting challenges in web development.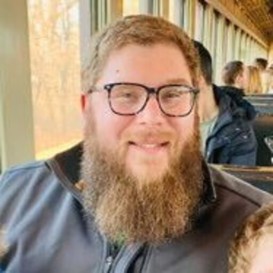 Kyle Eck, Umbraco Web Developer
It certainly doesn't hurt that Kyle is an Umbraco Certified Master either. If you're unfamiliar, this is a professional certification granted by the Umbraco company exclusively to individuals who have proven mastery of their content management system.  
In addition, Kyle is a member of the Umbraco Core Collaborators team. This is a group of developers who contribute to the overall development and enhancements of Umbraco. They work closely with the Umbraco development team to create new features, improve the performance and stability of the CMS, and fix bugs and issues. They also provide feedback and suggestions on the development roadmap and help ensure that new features and changes are compatible with the existing Umbraco ecosystem.
All of this deep experience with Umbraco makes Kyle a perfect fit for Marcel Digital and we're very happy to welcome him to our team. Beyond this expertise, Kyle and his family are based out of Pennsylvania and he is a big fan of slot cars. We're looking forward to having him join some client calls in the near future to share his insights and perspective on web development. 
Welcome Kyle - we're glad to have you on the team!