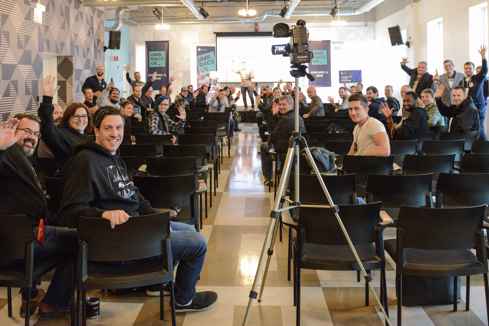 On October 11th and 12th, we were lucky enough to co-host the first annual Umbraco US Festival here in our hometown of Chicago, IL, at mHub, Chicago's first innovation center focused on physical product development and manufacturing. We can't thank all attendees, presenters, and sponsors enough for making our first year a truly successful one. 
Here are a few numbers from the conference:
140 Umbraco developers and marketers
16 Umbraco Partner agencies represented
22 speakers and panelists
For this conference, we wanted to take a different approach and focus on both the development and business aspects of Umbraco. We wanted to showcase how developers are not only able to use Umbraco to build beautiful and engaging websites, but how marketers and business owners can use Umbraco to move their business forward through better content, more integrations, and thinking outside of the box to better attract, inform, and convert their most coveted target audiences and prospects.
To accomplish this, we brought together the best minds in the Umbraco development and business world for two days, closing the loop on Umbraco's full capabilities from code to analysis. Here are some highlights from the conference: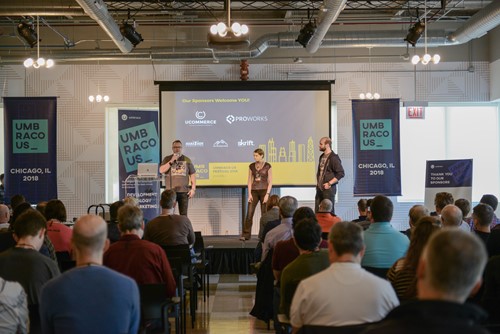 The Umbraco US Festival hosts Nik Wahlberg (Scandia), Heather Floyd (Floyd Innovations), and Patrick Delehanty (Marcel Digital) kickoff the conference with a few words about the presenters and sponsors.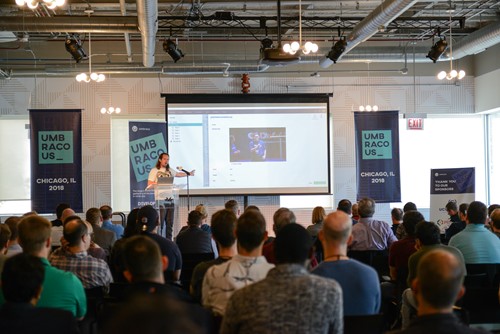 Umbraco founder and Chief Unicorn, Niels Hartvig, talks about the state of Umbraco and the overall success it has seen from the past to present in the Umbraco US Festival keynote.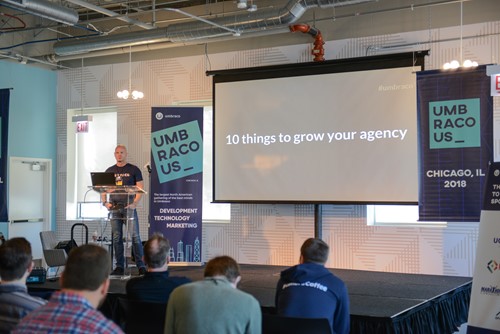 Anders Sørensen, Chief Friend Maker at Umbraco HQ, gives the 10 tips to help agency and business owners move their businesses forward and see effective growth.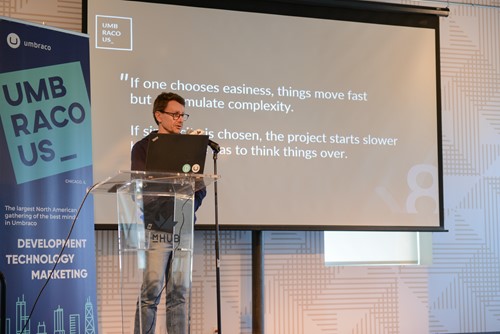 Stephan Gay, Core Developer at Umbraco, gives attendees a sneak peak demo under the hood of Umbraco v8 and all of the future capabilities it has to offer. LOTS of exciting things coming in the future - we can't wait!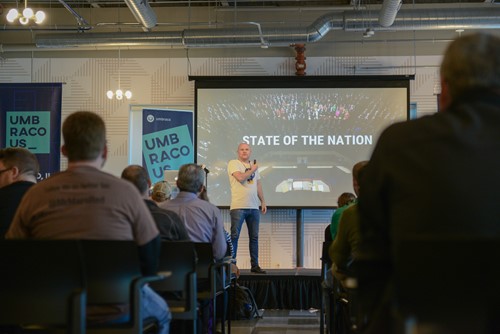 Martin Sandvad, CCO at uCommerce, discusses how Umbraco content teams up with commerce to create more successful projects and websites.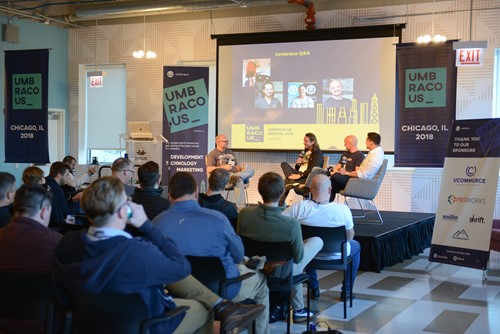 Umbraco HQ Q+A with Niels Hartvig, Anders Sørensen, and Andrew Barta. A lot of great questions and answers from the group here. Also, a HUGE thank you to our moderator Bob Baty-Barr for both the Q+A and content panel!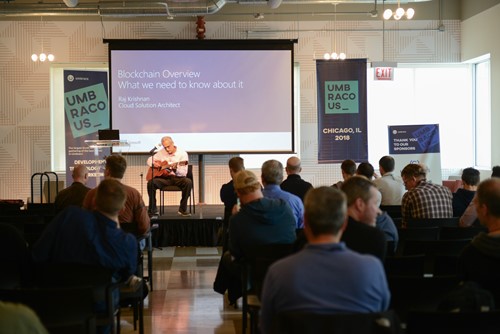 Raj Krishnan, Technology Architect at Microsoft, raises the bar for presenters by opening day 2 with a Jimmy Buffett cover. Raj gave a great blockchain deep-dive (and also 101) presentation and it's uses for developers and business owners. Really awesome stuff.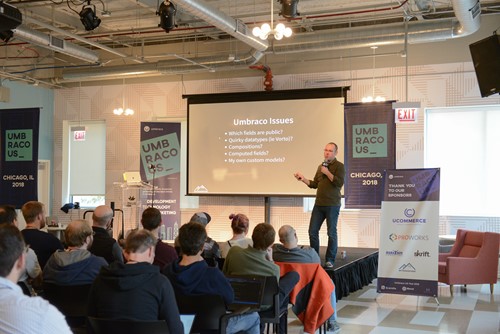 Pete Duncanson, MD at Offroadcode, gives a fantastic presentation on graphQL, a query language for APIs and a runtime for fulfilling those queries with your existing data.
Want to see more? We have a TON of pictures over at Flickr and will also be posting videos / slides real soon - we will keep you posted!
Thank Yous
Of course, none of this would have been possible without the planning and hard work of so many people working together to make this event a success. We just wanted to throw a few special thank yous out there to the people that we had the pleasure of working with on Umbraco US Festival.
Our Co-Hosts:
Our Presenters:
Our Silver Sponsors:
Our Bronze Sponsors: 
Our Venue and Hotel:
Our Videographer / Photographer:
Our Caterers / Food Providers:
Our Hang Out Spots:
And most importantly, all of the attendees from all over the world who made the trip to Umbraco US Conference, no matter the distance. It was a pleasure to see old faces and meet new friends. We hope you enjoyed the city of Chicago and everything the conference had to offer. We look forward to the next one and will definitely keep you posted on all the details as we solidify them. Thanks again and #H5YR!