After a quick layover, four movies, an adventure in Danish train ticket buying and riding, and a short walk to an airbnb on a street we cannot pronounce (thank you Google Maps), we made it for our second round of Umbraco's International conference in Denmark: Codegarden.
The conference takes place in the town of Odense, Denmark, which also happens to be homebase for Umbraco HQ (in case you were wondering, here's how to pronounce Odense like the locals - good luck.)
Collaborating and Laughing at the Gold Partner Summit 
We kicked off the week with the annual Gold Partners Summit which brings together representatives of Umbraco Gold Partners from around the globe. We discussed a handful of the many upcoming updates to the Umbraco platform and had a chance to interface directly with the higher ups at Umbraco HQ to talk about upcoming opportunities and collaborative ideas to make the platform even stronger.
After we got business out of the way, we had a chance to catch up with old friends and partners for a kick-off extravaganza at Umbraco HQ. It is customary each year for partners to ship beers from their native country to HQ for all to taste, so naturally we embraced the culture (we didn't want to be rude.) 
Kyle even got tricked into doing a shot of a hellish mixture of what can only be estimated to be pepper oil and pure napalm at the hands of Umbraco CEO Niels Hartvig, which almost melted his face off (luckily it didn't, yet.)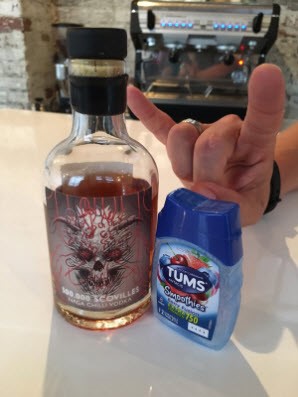 Learning and Exploring at the Conference
The conference started with a keynote presentation from Niels, where new features were revealed including updated user management functionality, the addition of nested content in core, and (perhaps most exciting for regular content publishers that use the grid) the addition of content blueprints.  All of these features are exciting additions to the many already released this year.
With some sexy screenshots and Niels signature enthusiasm, we immediately forgot about the jet lag and felt the bubbling of excitement to try out the new features (and of course eventually show them to our clients. More to come soon.)
The conclusion of the keynote led to three full days of amazing sessions from world-class Umbraco developers and power-users from around the globe.  From security issues to Umbraco tips and tricks to fun sessions in agile development that included building with Legos (yes, seriously), there was a ton of information that we were excited to bring back to the ranch and try.
The Infamous Bingo Night
While Codegarden might be known for it's invaluable information, amazing community, and the largest gathering of Umbraco International developers ever (with over 25 countries represented), it might best be known internally by attendees for its infamous bingo night.
On the last day of the conference, Niels and Per Ploug (the other half), continually outdo themselves with an off-the-wall,  lavish, banquet-style game of bingo.  Past events have included marching bands, wrestlers, bouncy castles, ice sculptures, and "dancers" (to name just a few.)
This year, the team put together a night full of bagpipers, unique Danish liquors, American political overtones, and even gave away a pimped out used car as the grand prize. Top it all off with an eccentric German DJ (DJ der Guten Laune which Google literally translates to "DJ of good mood").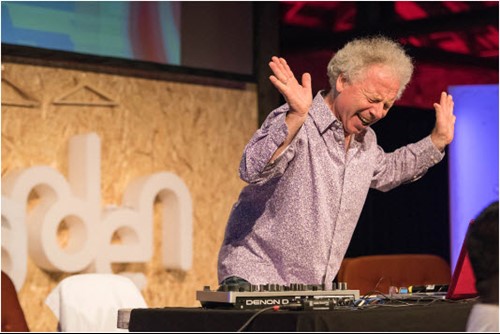 It certainly was a night to remember and a perfect close to a wonderful conference.  Looking forward to bringing back all the great ideas and showing you some of the amazing things yet to come for Umbraco!
We love Umbraco and you should too! Not only is it incredibly easy to use and customize to your business needs, it also allows you to give your targeted audience and customers a more engaging web experience that meets their standards. Marcel Digital is the first Umbraco Gold Partner in Chicago and trust it to help us build amazing websites. Whether you're interested in developing a new website, a new website design, or just interested in learning more about Umbraco, feel free to reach out to us and we'll be happy to have a conversation!