You have an awesome business, and you want everybody to know about it, right? That's a given. What's not always a given is how you drive traffic to your business. You might think that's where marketing comes into play, and that's not incorrect; however, it's also not solely the answer to your conundrum. A great website is the best marketing you can have for your business. Sure, it's important to post on social and update your blogs regularly, but if you're sending people to a website that isn't designed to convert, you're leaving a lot of great opportunities on the table. And rest assured, your competitors will happily pick up where you left off.
Studies show that your website has about 50 milliseconds to make a first impression on your visitors. That statistic obviously only references the aesthetic appeal of your site, but if you turn people away as soon as they land on your pages, any efforts you've put into functionality don't really matter. On the other hand, if you pass the hurdle of getting them to stick around, you don't want to scare them away when they discover your site isn't user-friendly or easy to navigate. Designing an optimal user experience for your website includes everything from colors, patterns, and fonts to usability and functionality. In other words, to keep your customers' attention, you need to deliver the full experience package.
With that in mind, let's take a look at the importance of prioritizing lead generation in web design and what you can do to ensure you're keeping your customers moving down the sales funnel.
Focus On Usability
On paper, the term "usability" seems pretty straightforward: design a website that's easy to use. Even though this is an obvious necessity to eliminating visitor frustrations and ensuring they can get where they need to go on your website effortlessly, many companies have dropped the ball on this all-important design element.
Responsive Design Is No Longer A Luxury
There was a time when responsive websites got "oohs" and "ahhs" from audiences everywhere. Today, responsive design has gone from a luxury to a necessity. Website users have high expectations, demanding accessibility from any device, whether on the go, in the office, or at home. If consumers aren't able to access your site when it's convenient for them, you're losing out on valuable leads. A study a few years ago indicated 57% of users won't recommend a business that has a poorly designed mobile site. Given the increase in mobile searches from 27% to 59% between 2013 and 2019, the percentage of consumers who won't tolerate desktop-only website designs is significantly higher than it was just a few years ago.
This dramatic increase in mobile usage is key to prioritizing lead generation in web design. The number of mobile users in the United States is expected to rise to 221 million in 2021. That's a whole lot of leads you're leaving on the table if your site isn't optimized to be mobile-friendly!
Make Sure Your Site Is Fast
According to Think with Google, "54% of people say that their frustration increases as the load time for a brand's mobile site increases." The longer people wait for pages to load—no matter the device they're using to view a brand's pages—the more likely they are to hit the back button and go to your competitors. By employing best practices to increase load speed, you'll maximize the chances of getting your consumers to stick around and explore your site.
Have A Well Constructed Site Architecture
A well-thought-out site architecture provides an intuitive user experience in which visitors can easily navigate to the pages and information they're seeking without much thought or effort. As a marketer, this is important because a cumbersome design can make visitors bounce quickly. Not only does that cause a loss in potential leads; it could also hurt your status with Google. And falling down the ranks of the search engine results pages (SERPs) is just a domino effect that will cause you to lose even more leads.
Add A Live Chat Feature
Live chat options enable visitors to obtain information easily on their own time without going through a dozen phone prompts or waiting on hold forever. In fact, Inc.com reports the following key statistics:
"42% of consumers say that they prefer live chat functions because they don't have to wait on hold."
"92% [of] customers feel satisfied when they use the live chat feature."
"44% of online consumers say that having questions answered by a live person during an online purchase is one of the most important features a website can offer."
Having someone to help answer questions quickly and navigate needs faster will help to engage with your site and to push visitors further down the funnel.
Employ An SEO Strategy
Speaking of making friends with Google, every successful business needs to employ a comprehensive SEO strategy. The thing is, Google's algorithms have changed significantly over the years. Whereas once upon a time you could keyword stuff your site to make it to the front page of the SERPs, these days it can cause you to incur penalties and irreparable damage to your brand's reputation. Instead, follow these tips to employ a solid SEO strategy:
Build Content That People Are Actually Searching For
SEO works like this: you create amazing content that everyone wants to read. People see your content as valuable. In return, Google sees that people find value in your site by way of their behavior (i.e., the more frequently they visit your pages, the more pages they visit while they're there, and the length of time they stay on your site, among other factors) and links back to your website from authoritative sources.
By delivering high-quality, relevant content people are actually searching for, the search engines will take note of your consumers' behavior, which will help boost your rankings. This is why keyword research is essential to gain the attention of searchers—so you know what people are searching for and how to optimize your content strategy.
Optimize Title Tags
Some people say title tag optimization is outdated, but that's simply not true. Title tags help the search engines understand what your page is about and make it easy for searchers to see if their search results yielded the information they're looking for. This eliminating unnecessary steps and enhancing users' experience with your brand. Utilize schema (a sort of webpage language that further helps search engines and searchers identify what's on your pages) to boost identifiable information contained on your pages.
Local SEO
Mobile searches with "near me" have increased 250% in the last two years. Optimizing your site to cater to these searches will enable Google to drive leads toward your business. It also helps to build up the authority of your site by expanding your reach online.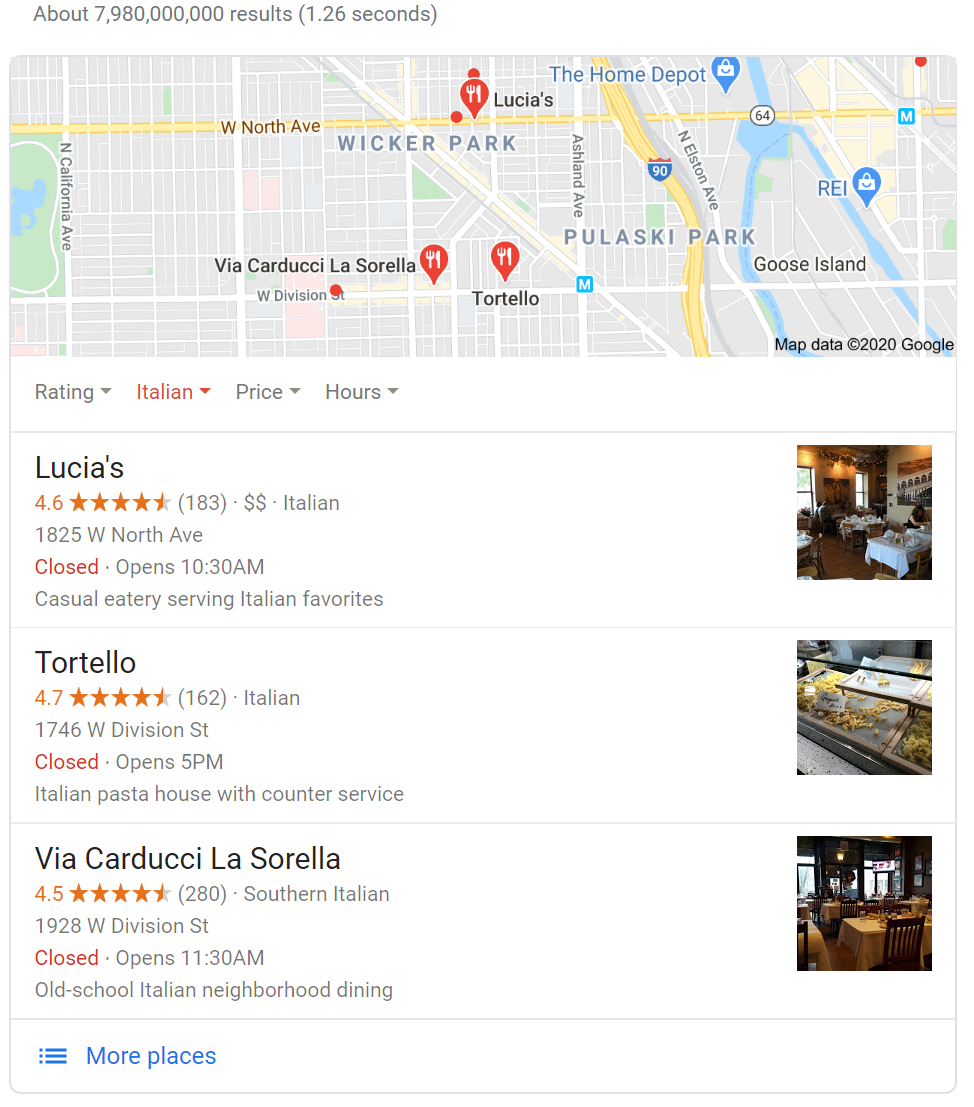 Leverage Website Testing (Conversion Rate Optimization)
Conversion Rate Optimization is a data-driven approach to making changes on your website geared at increasing your conversion rate. Test various layouts and calls to action on your web pages using A/B testing (also known as split testing). This will enable you to see which options are most attractive to your audience, increasing the potential lead generation power of each element and layout.
By measuring the layout options that elicit the greatest responses, you'll improve your chances for higher engagement from future visitors. Conversion Rate Optimization gives you the opportunity to utilize current website data (usability metrics, heatmapping, user recordings, etc.) to come up with possible tests to run that have the highest probability of improving your conversion rate. Participating in regular testing will allow you to continually improve the user experience of your site and promote conversion-focused actions.
Implement Website Tracking
I can't stress it enough: you need a google Google Analytics setup on your website to know how your site is performing, and where roadblocks and opportunities exist.
Install Google Analytics on your site so you can start seeing and measuring metrics that'll make a difference in the way you approach future marketing efforts. Google Analytics will allow you to gain insights into your audience's behaviors so you can learn which keywords, pages, and information are most appealing to your visitors (and which aren't delivering the ROI you expected).
Use heat maps and click-mapping software to figure out the ideal placement of your most pertinent information. Also, be sure to leverage surveys on your site so you can compile real user feedback as they experience frustrations.
Need Some Help?
Are you struggling to bring people to your business? Maybe your website isn't designed in a way that makes people want to stay? At Marcel Digital, website development is what we do. Reach out to us to learn how we can help you enhance your lead generation through great web design!