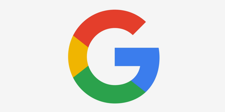 Photo by Tranmautritam from Pexels


We see it all the time. You spend a ton of time planning a new site, building out new content, sourcing new images, working with designers, managing the development process, and launching the new site - just to see it fail. 
Your rankings drop. Your conversion rate decreases. It's not performing the way you wanted it to. The odds are, you made some mistakes along the way. Either because you didn't give certain aspects of your site the time or attention they deserved or because you even didn't know to focus on them. 
Either way, we've compiled some of the biggest website mistakes for you to avoid on your next website development project.
1. No Analytics to Measure Performance
This first mistake we see is no or poor analytics in place to measure performance. There are a number of analytics tools you can use to track data on your website, the most common being Google Analytics. If you are running a website with no analytics, you might as well be boxing with both arms tied behind your back.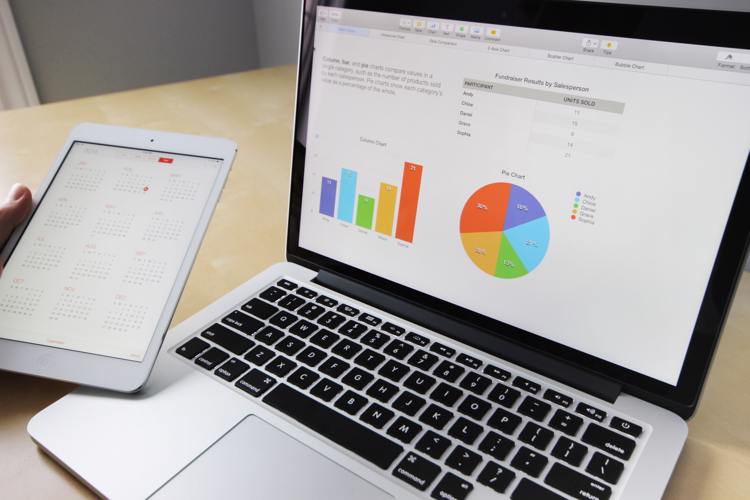 Photo by Pixabay from Pexels


Google Analytics is a free tool you can install on your website to measure the effectiveness of your website, your content, and your lead/revenue tracking. 
If you are not measuring the performance of your website, there is no way to know what is working and not working for your customers. There is no way to understand which marketing channels are working for you and no way to see where customers are falling off before conversion. 
Analytics is one of the most important tools you can implement on your website to provide valuable insights to inform real, data-driven decisions. Basic analytics will give you good data, advanced analytics will give you great data. Consider looking into an experienced analytics agency to help with your setup to unlock better reporting and more powerful insights. 
2. Poor SEO
What good is an amazing website if no one can find it? Not considering SEO while building your new website can be a costly mistake. Whether you have an established site or you are starting fresh, SEO should be at the top of your priority list when building a new site. 
When building your new site, you should be thinking about these SEO factors:
URL structure
Page structure (H1, H2, page titles, etc.)
Site content (quality and quantity)
Robots.txt
Web Server Redirects
Core Web Vitals
Optimized Images/Media
You should also consider your website's health and ensure that you are not creating issues ahead of launch. Websites with errors can cause issues with search engines indexing your website; something you don't need with a new website launch. 
If you are not familiar with SEO or if you want an expert to ensure your SEO migration happens smoothly, utilize an experienced SEO agency to provide support with your new site launch. 
3. Difficult to Find Contact Information
Another one of the biggest website mistakes is being unintentional about your contact information. 
We all know contact information needs to be on your website. However, where and how that information is displayed is important to the amount of engagement you will receive. For example, if phone calls typically close at a higher rate than web forms, consider making your phone number more visible on the site. If users tend to sign up for a demo before purchasing your product, add multiple demo CTAs across the site to ensure users always know the action you want them to take. 
In fact, finding creative, non-intrusive ways to display CTAs can be a helpful way to guide users towards a relevant action. For example, adding relevant CTAs to resources or blog posts can guide users to a conversion action after they've found the information they are looking for.
Additionally, utilize all of your website to integrate contact information. Utilize the header, footer, and your navigation. One of the most common mistakes in menu design is not considering click-through-actions and contact information in your navigation. Well designed menus can move users quickly in the least amount of clicks possible, giving more control to the user and removing frustration points. 
4. Poor Page Speed and Mobile Friendliness
One of the biggest web design mistakes you can make with a new website is not considering page speed and mobile friendliness. 
Poor page speed can have a huge impact on your conversion rate. According to a study by Portent in 2019, page load times above 5 seconds drop conversion rates by roughly 50% as compared to faster websites. That is a huge decrease in conversions attributed solely to the speed of your website. The slower your site, the more likely a user will move on to another website out of impatience and frustration. 
But it's not just about the user experience. As of May 2021, Google has started utilizing page speed and Core Web Vitals as signals to be included in Google Search ranking. This is a huge deal and an announcement that shouldn't be taken lightly. The speed and usability of your site can have an impact on your search rankings. 
Additionally, in July of 2019, Google announced mobile-first indexing for all websites. As Google puts it:
"Mobile-first indexing means Google predominantly uses the mobile version of the content for indexing and ranking."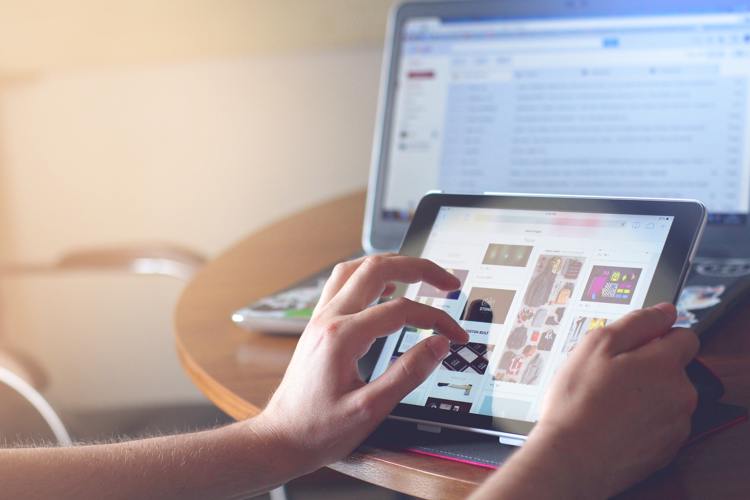 Photo by Pixabay from Pexels

Creating a well executed, fast, efficient mobile experience for your users will positively impact user experience and potentially rankings. That's reason enough to ensure your website's mobile user experience is buttoned up. 
5. Overlooking UX and Research
UX is the difference between good and bad website design. Too often, websites are created in a bubble with feedback only from internal stakeholders or the marketing team. But what does the user want? What do they think success looks like for your website? 
It's important to remember, your marketing website is for your customers and your prospective customers, not for your internal stakeholders. 
If you're thinking about building a new website, ask yourself the following questions:
Who is this website for? 
What do we want them to do?
What are they looking for when they visit the site?
What experience are they expecting? 
How can we make their journey easier? 
If you have the resources, you should consider doing research before starting down the path to a new website. Interviewing current customers, prospective customers, and an unbiased group of testers can be a great way to identify pain points and improve user experience on your new website. 
You can also utilize data from tools like Google Analytics, Hotjar, and Google Optimize to inform the layouts of your new website. 
Always remember: You are not building your new website for you, you are building it for your customers. 
6. Not Vetting Your Design Resources
Unfortunately, not all designers are created equal. Some are more experienced than others, some are just getting their start. Some are more experienced with print design, and some work better in specific verticals. 
Vetting out your design resources will ensure you are setting yourself up for a successful project and website launch. You should ask a ton of questions and make sure their experience matches your needs. For example, you could ask about:
Their portfolio
Specific projects they've worked on 
Their process and deliverables
What will be required of your team
To start, it is beneficial to utilize a designer that specializes in web design. They should be familiar with responsive design, mobile site layouts, common web page layouts, and limitations with functionality.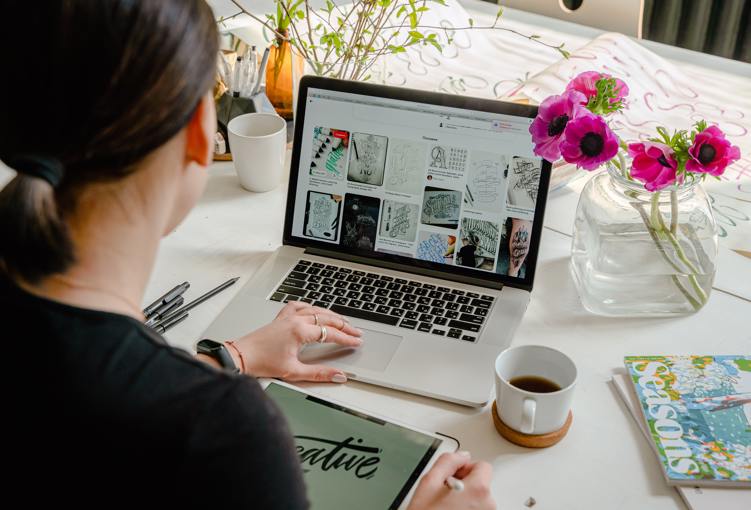 Photo by ANTONI SHKRABA from Pexels


Many designers have not designed specifically for websites and end up creating designs that do not translate to web. This obviously proves difficult when developers try to translate the design to a CMS and it ends up looking completely different than the original design. You'll end up paying more for a designer to make adjustments that should have been considered from the start, and you'll upset your developers because they are having to translate designs to web on the fly. 
Spend the time to choose a designer that will meet the needs of your team and efficiently work within your processes to provide a website that looks and functions great. 
7. Not Utilizing a Seasoned Developer
Anyone can build a site these days. The key is building a great site. A site that provides value, resources, and efficient paths to engagement to your users. A site that gives editors control and flexibility to make website updates easily. A site that's fast and powerful for search engines and devices of all types. 
Only a seasoned developer will be able to make all of this possible. An inexperienced developer can make mistakes with code, create editing experiences that are clunky, and implement outdated technology. Even minor mistakes and shortcuts can cause major issues with your new website. 
You certainly don't have to go with the most expensive option when building a new site, but you should ask for references and see past work from potential developers. If you have internal development resources, check to make sure they have experience specifically with website development. There are many types of development, each one different.
Why It's Important to Have a Good Website in 2022
Websites are the front door to your organization. However, it's not just the design that creates the first impression. It's the load speed, the user experience, the layout design, and the simplicity. It's your navigational structure, your media assets, and your click-through-actions. 
Everything the user sees and experiences is a reflection of your brand, and you better believe they are judging you on it. You don't always have to spend the most amount of money on a site, but you should think about giving your site the investment it deserves to meet - and exceed - the needs of your customers. A wonderful website experience will ensure visitors have a positive initial experience with your brand, making them more likely to engage and purchase. 
This is why it is so crucial to avoid these top website design mistakes and create a website that not only looks incredible, but also functions and measures incredibly as well.
Consider Hiring a Web Development Agency When Building a New Website
With all of the mistakes to consider when developing your new website, you may want to consider hiring an agency to manage the process. Website development agencies are well-versed with all of these challenges and typically have safeguards in place to ensure these mistakes do not happen. 
For all of the mistakes listed, below are reasons why an agency may be a great resource:
Comprehensive Analytics Implementation & Insights. Agencies typically have in-house analytics resources that can help you migrate and/or set up Google Analytics properly on your new website. They can even help with your ongoing reporting needs or migrating you to new technology, such as GA4. 


Integrated SEO Teams. Agencies typically have in-house SEO teams to provide consulting on your new site, ensuring the latest best SEO practices are ingrained in your new website and the migration goes smoothly. 


UX Recommendations for High Performing CTAs. An agency will be able to provide guidance and tried-and-true methods for displaying and integrating contact information into your website. 


Page Speed and Mobile Friendliness Experts. An expert website development agency will be able to implement appropriate measures to keep your website fast and optimized for all devices. 


Comprehensive UX Best Practices and Research. An agency will be able to provide UX guidance and to help you understand the data behind your website redesign. Applying data to your decision-making process will help to ensure you are building a site for your users and not for your marketing team. 
Pre-Vetted Design Resources. An agency will have (or have access to) seasoned design resources that are experienced in creating incredible web experiences. They will have already established resources so you don't have to go through the process of finding the right fit.


Team of Seasoned Developers. An experienced website development agency will have only experienced developers on staff. Of course, you will need to vet out the agency in great detail first by looking at reviews, speaking with references, and looking at past work, but generally they will have developers that have worked on your type of project before and launched many successful websites.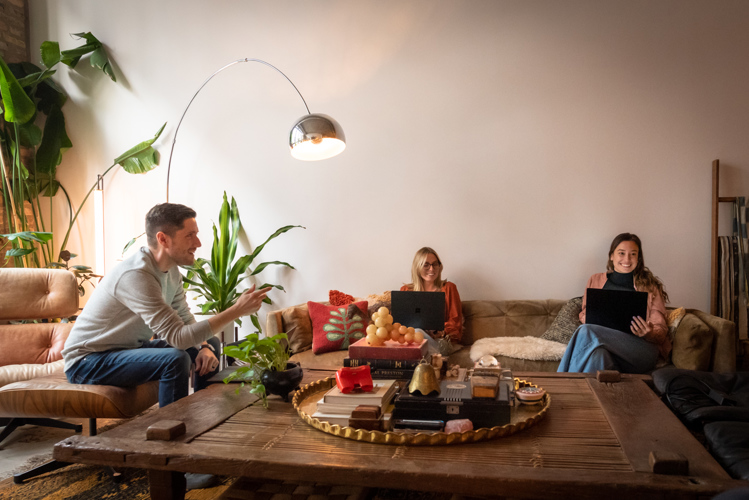 Marcel Digital's Web Development Services
Marcel Digital has been creating websites since 2007. What sets us apart is our cross-collaborative team of developers and digital marketers working together to ensure everything from development to SEO to analytics is at the root of everything we do. Our team uses established processes to successfully launch new websites efficiently and effectively.
If you are looking for help with your next website development project, our team would be happy to help.