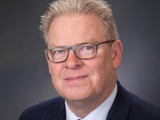 Paul is a trusted financial leader and business partner who can provide a financial perspective on high growth companies, M&A, strategic planning.
Title: Global CFO
Company: NP (Neil Patel) Digital
Current Objective: Paul, a seasoned finance leader, is driving top-line growth at NP Digital by guiding pricing and monetization strategies positioning the company for continued global expansion.
Expertise: FP&A, M&A, Strategic Planning, Finance Systems, SaaS, Capital Structures, Pricing, and Contract Negotiations.
Industry Experience: Publicly held and PE-backed technology, digital marketing and media agencies.