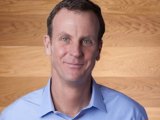 Cass is an experienced business leader and marketer delivering extraordinary success by combining business, finance and innovation. He brings 30 years of marketing experience of building (and selling) digital agencies and developing the solutions within them. His career has been dedicated toward identifying marketing needs and guiding his businesses and clients to innovative and scalable solutions to address those needs.
Title: Executive Vice President, Head of Strategy and Digital
Company: GainShare Performance Marketing
Expertise: Performance marketing, advertising technologies, marketing technologies and the application of data used to drive them.
Industry Experience: Diverse in both consumer and B2B in North America and around the globe. Key focuses in financial services and telecommunications.
Brand Experience: Comcast, UNICEF, Allstate, Capital One, Charter Communications, Discover Card, General Motors, Rogers Communications, Motorola and many more.