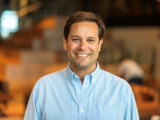 The CEO of Marcel Digital, Ben is known for finding talent and letting it thrive. He sharpened his digital marketing skills at AOL Time Warner during their heyday before launching Marcel Digital on his birthday in 2003. He received his MBA from the University of Chicago Booth School of Business to compliment his Marketing degree from The Ohio State University.
Ben is passionate about several organizations including Chicago Lights Internship Program (Marcel has been a participant for over 10 years), JUF (Marketing and Communications Board), and University of Chicago Social Enterprise Executive Coaching. Currently Ben serves as Chairman of the Board of StreetWise, empowering Chicago's homeless population with the dignity of work. 
Ben enjoys spending time with his wife and daughters. If he is not at Marcel or with his family, you can find him cooking, traveling, or practicing Ving Tsun Kung Fu.
Do what you said you would do.
Weird Fact
Both second toes point outward
Fun Fact
Will typically sneak in some movie quote into every conversation
Favorite Song To Dance To
Can't dance. Picture Elaine Benis, or worse
Favorite Nicholas Cage Movie
Most Famous Celebrity Met
First Job
Maintenance man. Pick up trash, take out trash, repeat.
What You Wanted to Be When You Grew Up
President, OSU Football Star, or Spiderman