Since 2010, Marcel Digital has been developing and maintaining websites of all sizes on Umbraco. We trust it so much to help us build beautiful websites that we decided to become leaders in the technology, becoming one of the first US Umbraco Certified Gold Partners in 2012. As Umbraco web development experts, we're constantly fielding questions from prospects, clients, and other agencies about Umbraco and its functionalities, and for this article, we decided to put together a quick list of questions we hear the most.
Is Umbraco Scalable?
Absolutely! Umbraco grows as you and your website grow. This means starting with a three-page website and growing to a 10,000-page website with full functionalities and tools installed is not a problem. Umbraco can easily grow and pivot to ensure you have everything you need to be successful.
Remember, Umbraco is used by everything from Fortune 500 websites to small mom and pop shops. This means no matter the size of your website or business needs, Umbraco will be the only CMS that you'll ever need.
How Much Does Umbraco Cost?
Umbraco does not require a license fee or annual subscription. Umbraco does offer plans through their self-hosted service, Umbraco Cloud, ranging from Starter to Enterprise. Because this service lives on their own hosting platform, it ensures automated upgrades to the newest versions of Umbraco, unlimited hosting, and smoother deployments of your website. You can take a look at those here.
However, utilizing an expert agency to host, maintain, and build your Umbraco website will allow you the most flexibility and customization to your website over time. Knowing your options will help you choose the right tools for your website.
Who Uses Umbraco?
About 400,000+ website owners and counting! And by the end of 2021, Umbraco is aiming to have 1,000,000 live sites using Umbraco, 100,000 of which will live on Umbraco Cloud. Businesses and brands of all sizes use Umbraco, from small businesses to Fortune 500 enterprises, including: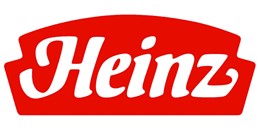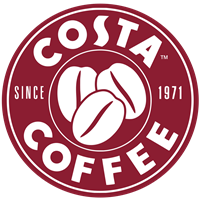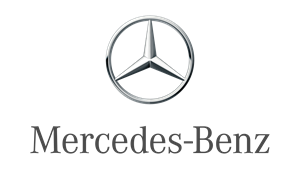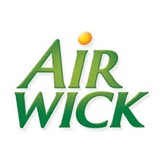 Is It Flexible And Customizable?
Umbraco is an open source, meaning it has no limitations on customization. All of your branding, design, and styling requirements come alive on Umbraco, making it the perfect CMS for marketers, designers, and web developers alike. Complexity isn't an issue on Umbraco, giving you full control of your project and the functionalities you need to attract, inform, and convert your most coveted website visitors.
With Umbraco, you're also able to integrate the tools that matter most to your business. For instance, you can integrate your CRM of choice, SEO packages to build your organic visibility, eCommerce tools to help grow your business, and Google products (like YouTube) to help you run your website more efficiently!
Are There Templates Available?
Yes! In fact, our friends at uSkinned offer a ton of great themes and packages giving you unlimited access to all of their themes and a full year of support. However, if you're looking for a more customized website design and experience, Marcel Digital offers numerous custom Umbraco web development solutions to help bring your vision to life and offer more flexibility and control of your website.
Is There A Demo?
Absolutely! Umbraco offers two demos of their CMS and its capabilities through their website. But if you're looking for a more customized demo experience, Marcel Digital can put together a customized demo that shows off some of Umbraco's more incredible features alongside those that come out of the box. Our demo will give you a full view of the Umbraco backend and what an Umbraco website might look like with your brand logo and colors.
Why Do Most People Move to Umbraco Off Of Their Current CMS?
All content management systems claim they are easy-to-use, intuitive, secure, customizable, flexible and (inset more marketing jargon here), but when it comes to Umbraco it's true. The reasons that more users are moving to Umbraco are that other systems are too complicated, and they don't get the full utilization of it. With Umbraco, our Umbraco Master developers work hand in hand with you to customize the CMS so that your users are fully utilizing the features from day one.
In fact, most website owners on other content management systems (like Wordpress, Sitecore, or Drupal) claim to use about 15% of the functionalities and features available to them. However, Umbraco users use around 80% of the features and functionalities available to them. With numbers that staggering, it's no wonder website owners move to Umbraco - it just works.
Will The Website Mobile Friendly?
Yes, all of our Umbraco websites are responsive, meaning they will render on any device that a website visitor is browsing on, from desktop to tablet to mobile. And with mobile becoming even more relevant these days, having a mobile website is a necessity.
Will The Website Be SEO Friendly?
Out of the box, no content management system is SEO friendly. Websites become SEO friendly when they have SEO experts involved in the development process collaborating with web developers to ensure search engine best practices are implemented on the website.
That being said, Umbraco offers many out-of-the-box features that gives your team - or your SEO team - the ability to adjust pages and structure onsite to follow search engine best practices.
Alongside being an Umbraco Certified Gold Partner, Marcel Digital is a fully staffed digital marketing agency, meaning we have SEO experts on staff who are Moz Oracles, a certification from the leading digital marketing community in the world. In fact, we staff the highest endorsed Moz Oracle in the world!
Our SEO experts work next to our web developers to ensure your website is SEO optimized and continually maintained to increase organic visibility. From technical SEO to offsite SEO to content, Marcel Digital has got you covered every step of the way.
What SEO Features Are Available?
The Umbraco Community offers numerous packages to help you boost and kickstart your SEO efforts. In fact, Marcel Digital created an SEO Starter Kit to help website owners boost the effectiveness of their organic visibility. We also wrote a white paper called The Ultimate SEO How-To Guide for Umbraco CMS to help website owners leave no SEO stone unturned.
What Makes An Umbraco Site Better Than A Wordpress, Drupal, Or Sitecore Site?
It's flexibility and consistent innovation. Umbraco offers incredible features to empower your team to get content created and edited faster. It is known as the "the friendly CMS" for a reason. It's easy to use but doesn't lack in power or scalability.
Also, Umbraco doesn't have the security issues that WordPress has endured over the year. That's because the Umbraco community is incredibly forward thinking and collaborative to ensure that every version of Umbraco that's released is the best version developed.
How Long Has It Been Around?
Niels Hartvig, the founder of Umbraco, started putting together the preliminary framework of what would ultimately become Umbraco in 1999, launching the first beta version of the CMS in 2004. Since then, 13 years, 8 versions, multiple worldwide conferences, and 400,000 websites later, Umbraco continues to grow and break the expectations of web development with a collaborative developer community and innovative user feedback.
What Is Umbraco's Distinct Advantage?
You are the distinct advantage of Umbraco - and that's a serious answer! Umbraco works best when it's tailored to your specific business needs and specifications because it's customized for you. No matter the frontend experience needed for your website visitors, the backend experience needed for your content marketing or web developers, and the size of your website or how much you grow for years to come, Umbraco makes it a reality.
Umbraco gives you exactly what you need without unnecessary bells and whistles and is scalable to your needs. It can be customized to your team and to your workflow so editors can create and edit content easily without technical knowledge. With Umbraco there are no limits - throw whatever you can at it!
Have A Different Question?
That's why we're here! Head over to our contact page to send your question our way or click Patrick's face in the bottom right-hand corner of your screen to chat with him right now - don't worry, he's friendly!