In-depth studies reveal that nearly 50 percent of web traffic comes from organic searches alone. As users input their search queries, only the websites with the best SEO strategies enjoy visibility at the top of search results. Although posting great content infused with popular keywords is at the heart of the website optimization process, competing for the top of search results requires a comprehensive approach.
With Umbraco, you have the power to optimize your website using the most effective SEO tactics available today. As an open source Content Management System (CMS), Umbraco offers a streamlined user experience to help you approach the optimization of your website with confidence. Utilize this informative guide to begin the process of optimizing your website to capture your fair share — or more — of the web traffic for your industry and location.
Install Google Tag Manager and Search Console
Google Tag Manager and Google Search Console allow you to infuse your content with SEO tags and oversee the performance of your SEO strategy, respectively. With Tag Manager, you can update or add code snippets or SEO tags to pages on your website without notifying your developer. The tags help bring traffic to your website through organic searches performed by people interested in learning more about that topic.
Search Console provides a full overview of how each page on your site performed. You can review organic searches, referrals, queries and other key metrics to measure the success of your SEO campaign. Both of these products are free from Google, they will help streamline the way you promote your content and review your results. Download and install them at the beginning of your website optimization journey to have the tools you need for success.
Learn how to set up and install Google Tag Manager and Search Console for Umbraco.
Title Tags
A concise, yet descriptive title tag acts as a headline that informs the user what the search result is about. The title tag must also feature SEO keywords to help the webpage reach a high ranking in search results. Since Google search results typically only display up to 60 characters, you should limit your words while still conveying enough about the page to entice the user to click through.

This is your title tag in search results.
When you create shareable content and promote it on social networks, the title tag will typically show up at the top of the linked content. You can increase the likelihood of readers clicking through and sharing your content by using language that evokes emotion or interest in the creation of this tag.

This is a title tag in your browser.
Access the SEO Starter Kit from our Umbraco experts to get started today! You can also edit your meta descriptions with our kit as well. Speaking of which…
Meta Descriptions
The search results page displays the meta description text right below each title tag. The meta description provides additional insights into the information displayed on the associated webpage. The content should effectively advertise what the page has to offer readers.

This is your meta description in search results.
You can write and post your own meta description for each page using your target keywords to help drive traffic, as long as you keep your readers' needs in mind. Google may pull alternative text for your meta description if the user needs an exact answer to a precise inquiry and the information is available on your page.
Check out this great resource on meta descriptions.
Focus on Keywords and Searches
The most valuable keywords have the highest impression, click-through, and conversion rates, but you need to identify those words and phrases before you can work them into your content. You can assess the value of a keyword to determine how well it could help your webpage perform by using research tools.
Once you have a keyword for each webpage or post, you can optimize your content using that word or phrase. Do not focus on keyword density alone, as search algorithms focus more on great content than a high percentage of keywords. You should continually analyze how your keywords perform, with a tool like Moz Pro or SEMRush, and make changes as you go to increase the ranking of your website.
Looking for ways to expand your keyword research efforts and content marketing? Check out this great keyword research guide and content marketing guide.
Leverage Alt Text and Schema
You can leverage the use of alt text and schema tags to improve the performance of your website in search results. Alt text in the code of your website helps describe images to both visually impaired users and search engines alike. With screen readers, visually impaired users hear the alt text as a description of the image to improve their web-browsing experience. Search engines use keywords in the alt text to categorize and index the images for improved search rankings.
Adding schema tags to the code allows you to use rich snippets below the title tag in your search results. These tags help improve reader engagement by providing extra information to the user, such as your business information, contact information, publication date, star rating and the total number of reviews.
Here's what schema looks like when it's leveraged in search:

Learn more about schema tags and it's capabilities here!
Use Internal Links
Internal links connect one page on your website to another to build your site architecture. Since web crawlers move through the content, not navigation bars, to find all pages on your site, internal links are vital to this process. Until the crawlers can access every page and post on your site through internal links, all your keywords and other SEO efforts will have zero impact on the inaccessible pages.
The internal links should only point to pages with excellent content that relates back to the topic at hand to provide more value for your site visitors. You can link the pages using keywords as anchor text for a boost to the SEO value for your webpage.
Learn more about internal links.
Use Canonical Tags
Duplicate content decreases your site's ability to rank high on search results pages, which is why it is important to use canonical tags to effectively mark your master copy. By identifying your master copy of the webpage, you can effectively decrease the impact of duplicate content from similar URLs.
Even if you always create unique content for your site, as is best practice for SEO purposes, website code could allow multiple paths to the same content and trigger a duplicate content flag. So it is important to implement canonical tags to eliminate this risk altogether.
Create and Update Sitemap XMLs
With the creation of XML sitemaps, you can tell Google your content is up to the standards needed to index the pages on your website. As the web crawlers analyze information on your website, a content grade determines how well your pages will perform in the search results for your target keywords.

To keep your content grade high, only add your pages with excellent landing page content, not utility pages for specific tasks. You should regularly update your XML sitemaps as you add more quality content and internal links to your website to keep all pages performing as expected.
Check out the XML sitemap extension for Umbraco that our crack team of Umbraco developers created!
Optimize Your Site's Speed and Performance
The speed and performance of your website can be dialed in to prevent your users from having to wait for the page to load. By optimizing the performance of your site, you improve the user experience, decrease bounce rates and increase conversion rates.
The speed metric measures how fast your computer receives the first byte from the servers hosting your website. You can optimize speed and performance by enabling file compression to decrease file sizes for text and graphics but not your high-quality images. Decreasing redirects, setting up browser caching and optimizing images can all go a long way in increasing the load speed of your web pages.
You can learn more about canonical tags and install them in the Umbraco content editing interface!
Choose WWW or Non-WWW
As it is an accessible replacement for IP addresses, the URL should provide readable, helpful information to the user in 2,083 characters or less. In the creation of the URL for your website, you will need to choose between a WWW or non-WWW structure to optimize your listings in search results pages.
If you just choose one, make sure to stick with your selection to avoid confusion for your readers and web crawlers. You can elect to use both, but you must use canonical tags to mark the master copy of your page. Otherwise, your website could end up penalized for duplicate content, causing your search rankings to decrease considerably.
Secure Your Site
All non-HTTPS sites are labeled as not secure by Google in an effort to increase internet security. With this designation, all visitors to your website will receive a warning that your site is unsecure. Therefore, you should look to secure your website by switching to HTTPS or SSL to avoid decreasing traffic to your site.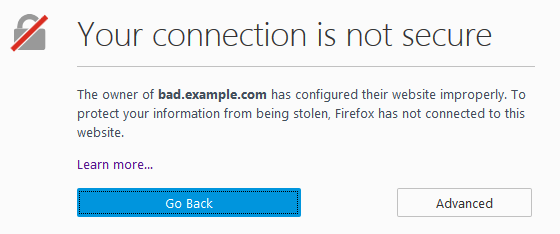 With this switch, all information on your site is encrypted during its exchange with the web browser. The increase in security on your site helps to improve its credibility and SEO rankings, so you can reach your marketing goals. The change to HTTPS will also improve the user experience by keeping your site visitors' data safe from packet sniffing and other data interception methods.
By utilizing these best practices to optimize your website, you can work toward increasing your page rankings on the leading search engines. The intuitive SEO packages in Umbraco (like our SEO Starter Kit) allow you to easily apply these practices and breeze through the site optimization process. The level of flexibility afforded by our system allows you to calibrate your user experience to best reach your goals.
Thank You
---
As a marketer and website owner, your goal is to get as much visibility for your website as possible so users will engage and convert. In this white paper, we discussed how you can achieve that goal through a strong SEO strategy and some of the tactics you'll need to get you there.
Our key takeaways:
Discuss your business goals with your team.
Conduct research on the searches your prospective customers are conducting.
Strategize with your team.
Consider an SEO audit.
Optimize your website and offsite channels using the best practices above.
Continue to build strong content to attract prospects.
Measure and report.
Fine-tune and tweak.
The above should be your first steps toward creating an SEO strategy that is continually tracked and tweaked as your prospect and search best practices change – these should be conducted by an SEO professional, a step that we strongly recommend in order to stay ahead of your competition.
As always, if you have questions, we would love to hear about your project and begin brainstorming how our Umbraco Masters and Professionals can help make your website an SEO powerhouse!