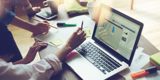 The goal of any business is to increase sales and leads through their website by improving overall customer engagement and the effectiveness of their marketing campaigns. To do so, they need to be able to track and analyze the interactions that prospects and customers are having with their marketing assets and website. A customer relationship management (CRM) system gives businesses more control over managing these relationships with prospects and customers to increase overall leads and sales.
In this post, we will show you some of the best CRMs to integrate with your Umbraco CMS to help you better manage your prospect and customer relationships.
What Is A Customer Relationship Management (CRM) System?
A CRM is any tool or piece of software that helps you better manage your company's interaction with your current and potential customers. When leveraged correctly, a CRM can help:
Increase overall revenue
Maximize up-sell and cross-sell opportunities
Streamline communication between internal departments
Optimize marketing campaigns
Give greater insights into a prospect or customer's history
And much more.
Luckily for Umbraco CMS website owners and marketers, the Umbraco developer community has created a few CRM packages to get you started in enhancing your prospect and customer experiences. Below, our Umbraco experts put together a list of Umbraco CRM packages, as well as a few big name CRMs, for you and your team to consider.
Umbraco CRM Packages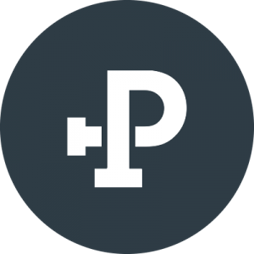 1. Pipeline CRM
Developed by the team at GrowCreate in the UK, Pipeline is a commercial package for medium to large Umbraco installations. Pipeline CRM is installed in the Umbraco back-office and helps your team better manage interactions and relationships with your customers and prospects. It's loaded with features including:
Opportunities board
Contact address books
Segmentation
Task lists
And more. To learn more about Pipeline CRM, check out the project page here.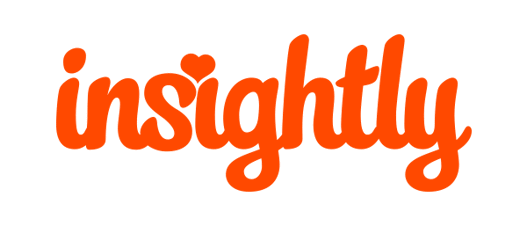 2. uSightly
If you've reviewed CRMs in the past, chances are you came across Insightly, a top-rated small business cloud-based CRM that also offers enterprise-level modules for large and multi-level businesses. Luminous Acuity in the UK developed an integration with Insightly that enhances the CRM for the Umbraco CMS. With uSightly, you'll be able to:
Use Google Geocoding to locate contacts based on current location
Allow your in the field sales team to locate current contacts & relevant opportunities
Create templates that are easily editable and allow you to change any page layout
To learn more about uSightly, check out the project page here.
Other CRMs to Consider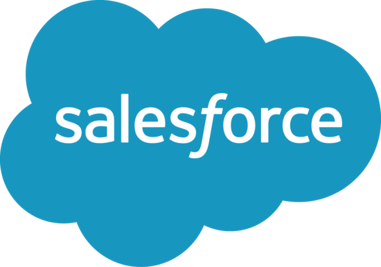 3. Salesforce CRM
Hands down, the most widely used and known cloud-based CRM in the world, Salesforce is easy to use and setup for businesses of all sizes. There's no software to install, simply log in and you'll have direct access to your sales, marketing, leads, and account management information instantly. It's easily customizable to suit your team's needs and is updated 3 times a year to ensure it's able to scale and grow with your business.

4. SugarCRM
Used by leading titans of industry like IBM, Reebok, Zurich, T Mobile and more, SugarCRM is a top rated CRM that recently received the highest Net Promoter Score across all major CRM providers, meaning their customer support and experience is second to none.
SugarCRM is customizable to your entire marketing and sales process, allowing for greater customer support and increasing your ROI in marketing and customer engagement. It is also rated the Best CRM by PCMag Business Choice Awards for 3 years running, and one of Forbes Worlds Best 100 Cloud Companies.

5. Zoho CRM
Zoho is a fantastic CRM that is secure, scalable and gives you a ton of tools and features to help you continually grow your business. You'll be able to generate more sales with sales process automation, more in-depth and advanced reporting, as well as workflow customizations. Zoho also gives you detailed reports on how your team is performing and your customers' lifecycle.
Last, but absolutely not least, you'll be able to connect with your customers anytime and anywhere, whether it's phone, chat, email, social media, or in person!
How to Choose A CRM
If your team is ready to invest in a CRM, it's important that you thoroughly research and vet all potential options. There are a ton of CRMs out there and all of the promise a lot great features that will hugely benefit your business. Choosing the right CRM is crucial in making it work for your business. Make sure when you take a demo that you are asking good questions that are applicable to your business and needs.
Questions to ask when choosing or demoing a CRM:
How easy it to use?
Is it customizable to your needs?
Can you integrate important business tools into it?
Does it work for your industry?
Is it secure with regular security updates?
Does it offer an app or is it accessible from mobile?
Is it cloud-based? Can you access from anywhere?
Does it offer sales, marketing, and other department features?
What does training and customer support look like?
Can it integrate appropriately with my website?
Asking these questions will help you quickly see if the CRM you are analyzing works for your business or is lacking the features needed for you. Regardless, Umbraco CMS is ready to integrate with the CRM and tools that drive your business forward. Focus on your business, your customers' goals and needs, and the tools that help you align those two aspects. Anything else is nonessential.
As always, if you have any questions or need guidance in choosing a CRM for your website, don't hesitate to reach out to us! We're happy to be your thought partner and get you on the right track!
Want to learn more about Umbraco?
Marcel Digital's team of web development experts can help.
Get In Touch
Looking for help with your website? Fill out our form and our team will be in touch shortly!