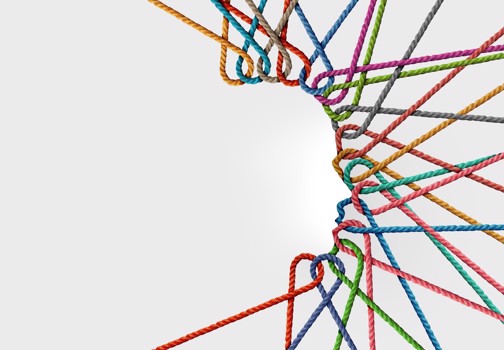 What Are Website Integrations?
The term website integration describes the collective process completed by a team of specialists during a website improvement project. Common roles of people who contribute to website integrations include marketing and communication managers, SEO and SEM specialists, designers, user accessibility specialists, systems analysts, software developers, HTML coders, technical architects, testers, and operations specialists.
Each person and team contributing to the project becomes part of website integrations. However, the various parts of the project cannot operate independently and require assistance with connecting the contributions of all teams into one. Businesses rely on a website integrator, typically from an outside company, to coordinate all work on the website update project.
The person who assumes the role of website integrator must have highly developed technical and project management skills to see the website update through from start to finish. Here are the contacts whom website integrators usually work with from the client company.
Client's public relations and marketing department heads
External data providers
External specialists
External or internal web development team
Internal systems manager
Solution operators
Website integrations also involve connecting third-party systems such as customer relationship management (CRM) software, business platforms, account solutions, networks, gateways, and business platforms. The process of website integrations ranges from simple to complex depending on the scope of the project.
What Are the Benefits of Website Integrations?
Successful marketers understand that the customer experience has become paramount over the last several years. In other words, how your organization reaches customers is as important as the products and services your company offers. Prospective customers expect support at every stage of the buying journey, which becomes more challenging the larger your company grows. Having an integrated website is a simple solution to this common dilemma. Here are several other benefits your business can expect when investing in website integrations.
Improved customer profiling is necessary to predict what customers might purchase and their lifetime value to the company. Website integration provides access to more data to allow your business to build robust customer profiles. Better profiles lead to improved customer service and personalization.
The sales pipeline, which includes lead generation and qualification, selling to qualified leads, closing a sale, and post-sale support, requires effort at every stage. Investing in website integrations improves efficiency at each pipeline stage by automating many of the processes.
Customer retention is the hallmark of any successful sales strategy. Unfortunately, up to two-thirds of consumers decide to discontinue doing business with a company because they feel the company does not care about them. Website integrations enable businesses to automate many customer follow-up tasks such as acknowledgment of an email or a thank-you email for a recent purchase. While these may seem like small efforts, they can have a big impact on customer churn rates.
Each of these benefits means an overall improvement to the bottom line, the whole reason companies are in business in the first place.
Once you understand website integrations and their benefits, the next step is to decide which ones would benefit your business the most.
Understanding Your Website Integration Options
We highlight the most common types of website integrations below.
Advertising Integrations
Brand consistency across all platforms is important to your success as a marketer. Advertising integrations allow you to combine collateral such as Facebook ads and Google Ads to present a unified message.
Another advantage of paid advertising integrations such as Facebook, Google, and AdRoll is that your agency can optimize its marketing spend by making it easier to determine the types of ads that have the greatest return on investment (ROI). Integrated advertising means your company can direct potential clients from one advertising medium to the next while still maintaining consistent branding.
CRM Integrations
The basic definition of CRM integrations is merging customer relationship management software with third-party applications. The integration improves the functionality of the CRM and eliminates the need to toggle back and forth between applications. Common examples of CRM integrations include employee calendars, social media accounts, forms and data collection, employee communication systems, and events. Salesforce, Zoho, and SugarCRM are leading companies in the CRM realm.
Data Integrations
The process of data integrations involves combining data from multiple sources into a single platform for the sake of efficiency. Without data integrations, salespeople would need separate computer systems for analysis, forecasting, and reporting. The time-consuming nature of completing each task in a separate system would have a negative impact on customer service and sales. Data integrations such as Google Analytics, Facebook ads, Google Ads, Google Tag Manager, and Hotjar improve sales team performance and customer service at the same time.
Email Marketing Integrations
Companies typically send out email marketing campaigns to thousands of recipients at once. That would be a tedious task if someone had to enter each customer's email address manually. Email marketing integrations allow businesses to combine things such as customer lists and Facebook ads to create a simpler way for people to sign up for an email list.
Email integration tools are also useful for sending automated email reminders such as notifications that a sale is ending soon. The ability to created targeted and personalized emails is another benefit. ActOn, HubSpot, and Mailchimp are all examples of companies offering email marketing integrations.
Lead Generation Integrations
Having a solid lead generation strategy is critical for a company's bottom line, even if the leads do not become converting customers right away. Your business also needs to capture and nurture leads as early as possible in the buyer's journey to build a trusting relationship. Gone are the days when salespeople had to generate leads through cold calling that rarely produced qualified leads anyway. Today's marketers rely on information collected about people online to reach out and start the lead generation process.
Combining sources of lead generation produces greater efficiency in moving through the sales pipeline. LiveChat, SurveyMonkey, and Unbounce are popular examples of lead generation programs that you could integrate. HubSpot also offers several of its own lead generators, including Shopify, Facebook Ads, Facebook Messenger, and Google Ads.
Video Integrations
Video marketing is a popular way to reach customers by providing them with information such as how to use your company's products. You can expand your business reach even further by integrating popular video platforms like YouTube, Vimeo, and Wistia. Making multiple video options available to customers can shorten their research time and move them through the sales pipeline faster.