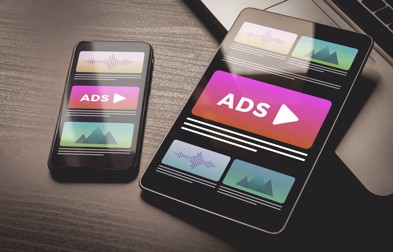 When it comes to boosting your audience and increasing your reach, there are many digital marketing methods that produce results. PPC marketing is one aspect of digital marketing that many companies don't know a lot about. If you are looking to up your game, adding PPC to your strategy can really help pinpoint qualified leads.
What Is PPC Marketing?
Pay per click (PPC) marketing means you place an ad on a search engine or website and pay for every click that leads to your landing page. You will establish the parameters of the campaign, agreeing to the cost-per-click (CPC). In order to be effective, you will want to track how high your conversion rates are with various ads or platforms, measuring the cost-per-acquisition (CPA). The lower the CPA, as long as the quality of traffic and conversions are there, the better.
Every time you complete a Google search, those first few results that start with Ad are PPC campaigns.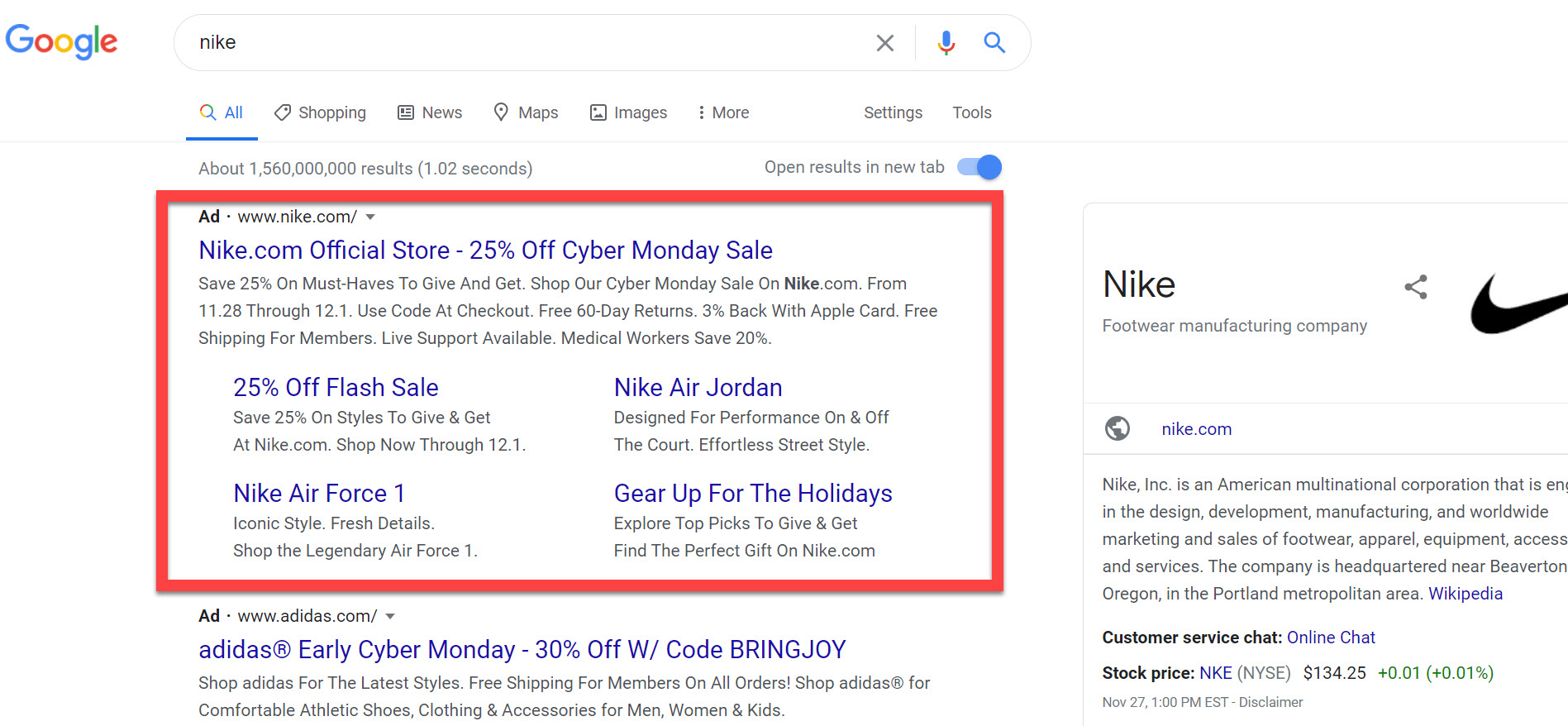 And if you've ever noticed a banner ad on a website or social media feed that is offering you the supplement, shoes, or book you just looked at, then you've seen another type of PPC ad.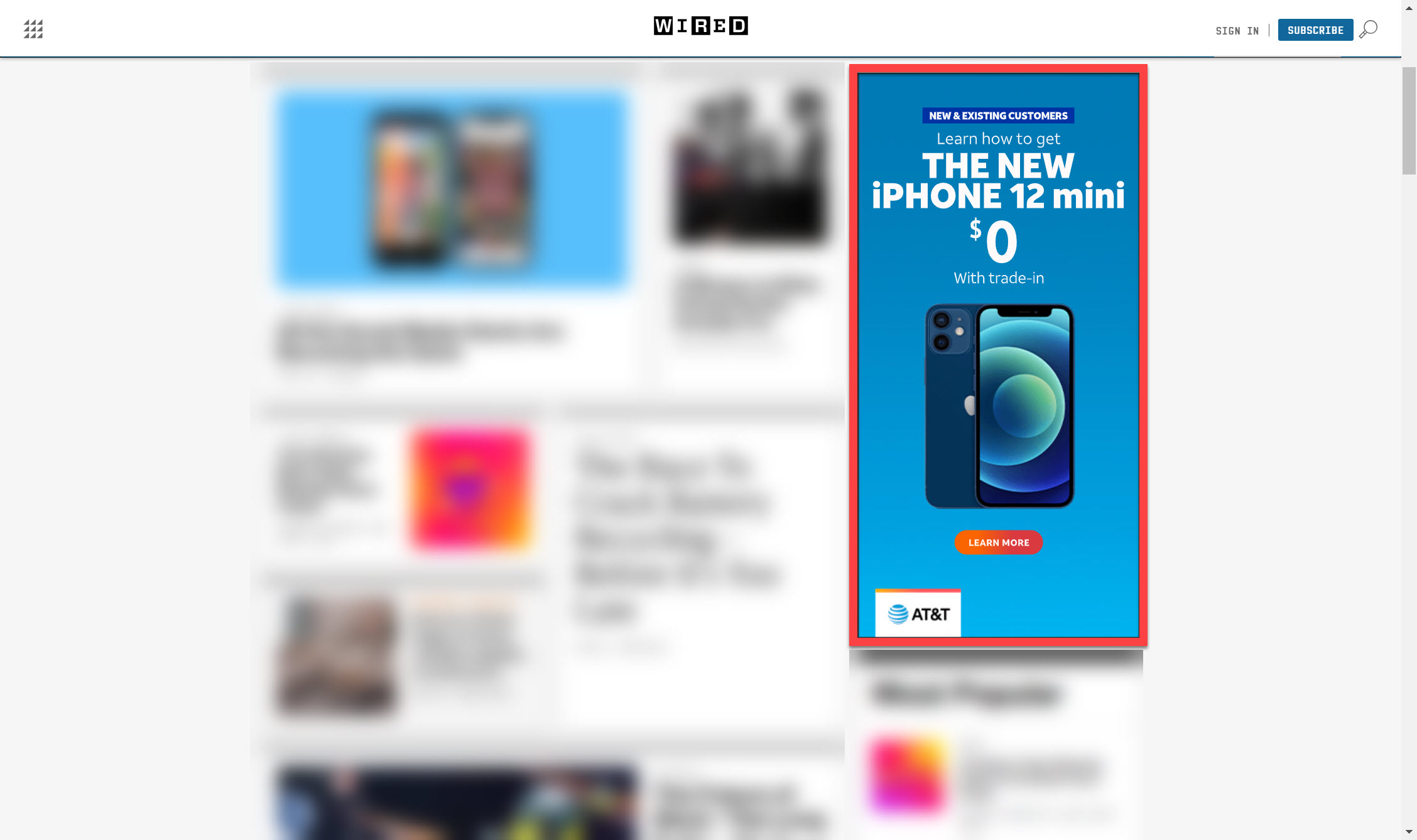 There are both flat-rate PPC and bid-based PPC. While many websites offer flat-rate, search engines often turn to bid-based PPC. Google and Bing let brands battle out who will land in the top paid results for the hottest keywords. This can make it pricy to aim for highly popular search terms and much more cost-effective to aim for local or niche terms.
What is flat-rate PPC?
Flat-rate PPC bidding is when advertisers pay an established, agreed-upon rate for an ad click on a publisher's website or platform. These rates are keyword terms that are based on the level of competition that exists for each specific term on that publisher's website or platform.
What is bid-rate PPC?
Bid-rate PPC bidding is an advertising network where advertisers compete with each other for top ad positioning in organic search results on engines like Google and Bing. These bid-rates are based on the demand for placement for the keywords or searches which advertisers are bidding on.
In both cases, the higher the competition, the higher the rate for a click on your ad.
When Did PPC Marketing Start?
The earliest PPC ads started in the mid-'90s. By 1997, more than 400 big brands were paying $.05 to $.25 for every click. Google started offering PPC on its search engine in 1999 and had established AdWords by the end of 2000. In July 2018, Google rebranded Google AdWords to Google Ads.
Examples of PPC Marketing
Here is a list of the popular places that companies will put their PPC ads.
Paid Search
The most popular kinds of PPC ads are on search engines (mainly Google). These ads include a key link or landing page that is tied to a certain search term. If the user enters the right search query, then the link is listed in the top Ad results. Since the vast majority of search engine users won't look past the first page, this is a more direct way to ensure you are landing in the top results for relevant searches. Companies can create paid search campaigns through Google Ads and Microsoft Advertising (used for Bing and Yahoo!).
Display Advertising
The flashy bars and boxes you might see within a website page or blog post are display advertising. These are popular methods for increasing brand awareness or retargeting customers who have already explored your site. Effective display ads will be placed on the right sites and target ideal leads.
Social Media Advertising
With billions of people active on social media, brands are popping up in front of their audiences with social media ads on popular platforms, like Facebook, Instagram, Pinterest, LinkedIn, and Twitter. Users provide the platforms with a lot of information that makes it easier to target qualified leads with social PPC ads.
Remarketing
Visitors that have been to your site, searched for products you offer, made previous purchases, or interacted with your brand in any way can be retargeted for effective marketing. Through social media, websites, and search engines, you can refine your audience parameters to target users that are already familiar with your brand in some way.
Programmatic Advertising
You can effectively display your ads over a number of paid media channels with the automated management elements of programmatic advertising. This PPC method will spread your ad over a network of websites with an automated bidding system. You can use programmatic advertising to target across platforms and channels for a wide reach.
YouTube Advertising
Two billion users are currently active on YouTube every month with 15% from the US. Your ads on YouTube can target audiences that are watching content related to your industry or base the ads off specific behaviors (like retargeting users that have visited your site in the past). YouTube PPC ads can be placed in the search results, within the content, in the discovery areas, and more.
Amazon Marketing
If Amazon was growing at an astronomical rate before (and it was), then 2020 knocked it out of the park with a higher e-commerce surge that came with stay-at-home orders across the country. Amazon made up 38% of all US eCommerce sales for 2020. Amazon's marketing strategies should include optimized storefronts and audience targeting on the platform. There is a wide range of Amazon ad types, including sponsoring products, brands, and stores or creating video and display ads.
What Makes the Best PPC Agency?
Every platform is going to have its own set of rules and best practices for an efficient PPC strategy. Outsourcing your advertising to a top PPC agency will allow you to get the best results and save a lot of time and resources in the process. A good PPC agency is going to remove the guesswork and bring expertise to the table.
Transparency
An experienced PPC agency will be clear in their communication, campaign performance, and the overall PPC strategy, using data to justify every move. They will project estimated results and be able to pinpoint how to improve moving forward. They won't cut corners and will abide by industry best practices to protect your business from being blacklisted.
An honest PPC agency won't outsource work — it's all done in-house by their PPC team to maintain control and consistency. They will be very upfront about what they can and can't do. You won't run into surprises down the road.
Contracts are written with clear language and no obfuscation with expectations and responsibilities clearly stated. It's especially important to keep an eye out for hidden fees as a lot of PPC agencies. Make sure there's transparency in price and cost. Your PPC agency should only charge you for price per click - if they add a margin to the price per click, you end up paying a management fee AND that hidden margin. Ask for transparency on their prices, and ask if there are any hidden costs or rates outright.
A true PPC partner won't try to pull wool over your eyes or sneak something past you. Your PPC agency is your partner and acts as such.
Established Process
The best PPC agencies will have an established process and plenty of PPC examples. They should have a proprietary process that's been fine-tuned over the course of years and hundreds of campaigns.
A partnering PPC agency should tell you their process, explaining every step so you and your team are on board. A good PPC agency will also set clear deadlines you can agree on for ad creation, campaign start dates, campaign end dates, and reporting. They might reach out to recommend strategy changes (like starting or ending a campaign early), but they won't miss deadlines.
Goal Alignment
A good PPC management agency is going to be your partner and take the time to learn your business goals. They should develop a custom strategy to fit your business, industry, and goals. They offer far more than a one-size-fits-all strategy. What you've created is unique, so they will be part of helping you succeed with unique campaigns to fit your brand and overarching goals.
Your PPC agency should be more than just a vendor and will share in your success.
In-Depth Research
Not only should a PPC agency know your brand, industry, business, and goals, but they should also know what keywords are top-quality and most relevant for you. Their research should come up with keywords and searches to drive your strategy forward.
They need to be able to explain the keyword research process, including the tools and the metrics they used to pinpoint those keywords. The agency should leverage the negative keywords feature in Google Ads, so you're never bidding on keywords that are irrelevant or won't produce ROI (return on investment).
Consistent Results
They get results, plain and simple. They prove ROI.
A top PPC agency will have case studies that showcase those results and how their process directly created those results over and over. They should have a history of success with other clients — specifically clients in YOUR industry.
Reporting Capabilities
Your digital advertising agency should integrate PPC platforms into your reporting platform. They will also use Google Analytics and Google Data Studio to present performance to you and your team, customizing the report to show you what your team wants or needs to see. They should be able to explain why their metrics are worth looking at (versus vanity metrics that don't give a lot of insight).
But remember, beyond data, what's important is the "so what?" of that data - meaning, what insights does your PPC agency pull from the data that enhances your strategy? Your PPC partner should be able to report performance data, what opportunities they see in that data, and what that data means for your ongoing strategy. It's more than reporting performance and regurgitating numbers - it's the "so what?" that drives strategy and optimizes it ongoing.
Questions to Ask Your PPC Agency
There are many options for PPC agencies out there. After sorting through the top PPC firms and agencies, you will want to set up consultations to see what they offer. After they provide a pitch and overview their process, you will want to make sure all of your questions are answered:
What PPC certifications does your agency and team have?
What PPC channels are you most proficient in?
Do you have case studies or results to show me in my specific industry?
Are PPC campaigns customized to my specific business? How?
What's your minimum monthly spend?
How do you choose the keywords and searches before bidding?
How often do you report on PPC performance?
What platform do you use for reporting?
Are reports customized?
Do we have a point of contact?
How are your management fees structured?
Do you do A/B testing for ad copy?
Do you write the ad copy? Do we? What about ad design?
Can you explain your process, A to Z, and our responsibilities in it?
What Makes the Best PPC Marketing Agency for Me?
Find the best PPC agency for your brand by pinpointing these key traits.
Brand Alignment
A top agency will take the time to learn your business, your goals, your industry, your competition, and the channels that will show true ROI. They will become an extension of your business and not just a vendor.
Excellent Communication
You should have regular ongoing meetings with your PPC agency where they show you how your PPC campaigns are performing, as well as how that performance affects strategy. A solid PPC partner will keep you updated on industry trends, content needs, and any changes in your business.
Your PPC team should listen when you talk, acting as a thought partner.
Valuable Reporting
The best PPC agency will leverage the best tools to show campaign performance. They will integrate their PPC platforms into your Google Analytics and Google Tag Manager so you have access at any time to the data. They will also build reporting dashboards that tell your team what they need to know, not highlighting vanity metrics that aren't valuable to your goals.
They won't just report performance, but also how your strategy is impacted by that performance. They will always look to adapt campaigns, content, and messaging to get better results with each campaign. If something falls flat, they will understand how to adjust moving forward.
Stellar Customer Service
Don't settle for a team that is anything less than a true partner. Your PPC agency should answer your calls, emails, and questions quickly. They should and will check-in - they will never go MIA or off the grid because they have customers - like you - counting on them.
If your point person is out, you should be contacted so you know how to get ahold of the temporary stand-in or replacement. You should always have a direct line where you can send questions or comments to a person you are familiar with on the team. Their communication should be clear, concise, and professional.