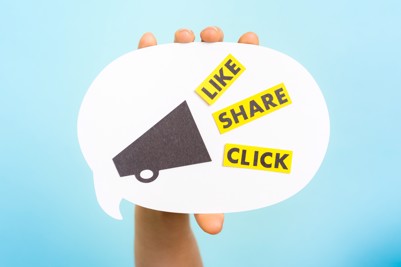 Social media strategy can be confusing if you're just delving into this branch of digital marketing. There are so many social media platforms now that it may seem like it will take a lifetime to learn them the way you need to. But this guide on how to create a social media strategy will help you take your social strategy from idea to implementation. You'll learn more about what social media advertising entails, why it is effective, and which social media platforms may be right for your business.
What is Social Media Advertising?
Social media advertising is a subcategory of digital marketing. However, unlike digital marketing in general, this form of advertising takes place entirely on social media platforms like Facebook, Twitter, Instagram, and LinkedIn. Advertisers can promote their brand, products and/or services by placing paid ads on these various platforms. They can then monitor the results of ad campaigns through the platforms themselves.
How Does Social Media Advertising Work?
Businesses log into their social media accounts to place paid ads. The type of available ad depends on the offerings of the social media platform. Examples include text ads, text/image ads, videos, and even ads disguised as B2B messages. Marketers pay for ads based on action and/or results. For example, an ad may be placed based on click throughs. When a user clicks on the ad, the account of the marketer is charged. These are called pay per click ads. There are various other ad types depending on the social media platform.
How Much Does Social Media Advertising Cost?
Social media advertising is based on results and actions of the users and no ad campaign is the same. However, marketers can expect to pay between 5 cents per action, up to between $7 and $10 per action, on average. A more detailed breakdown of each social media's cost is given below.
What are the Benefits of Social Media Advertising?
There are numerous benefits to all social media advertising. These include:
Autonomy: Unlike traditional ad campaigns from decades ago, a marketer can create and implement a campaign completely on their own.
Speed: In most cases, a marketing campaign can be funded and launched in the span of an hour or two.
Reporting: Most social media platforms offer very detailed, accurate, and precise reporting that is easily accessible from the marketer's dashboard.
Adjustable: Social media marketing campaigns can be infinitely tweaked, adjusted, and transformed at any stage before, during, or after the campaign. This makes it immensely helpful for ensuring that the marketing budget is being spent the right way.
Social Media Advertising by Platform
Facebook Ads
How to Advertise on Facebook
The process of Facebook advertising can be broken down into steps:
From your Facebook business page, click the blue Ad Center icon. Once there, click "Create Ad."
Choose a goal and fill out pertinent information according to your goal.
Choose a daily budget.
Enter your payment method.
Once your ad starts running, you can check back in as often as you like to view reports on your ad campaign.
How Much Does It Cost to Advertise on Facebook
Advertising costs on Facebook vary according to which bidding model you choose. You can opt for cost-per-click (CPC) or cost-per-thousand impressions (CPM). CPC costs about 97 cents per click. CPM costs about $7.19 per 1,000 impressions. Advertisers can also choose to pay per click or per download, if that's relevant to the product or service being sold. Cost-per-like (CPL) runs $1.07 and cost-per-download (CPA) runs $5.47. Note that all quoted prices are on average.
How Effective Is Facebook Advertising?
When every marketing dollar counts, advertisers need to know how effective—if at all—Facebook advertising really is. It's difficult to tell whether Facebook advertising will specifically be effective for any one business. However, almost 98% of social media marketers globally report that Facebook returned the best ROI in 2016, compared to other social media platforms.
Who Uses Facebook
Facebook can boast having about 7 million advertisers using the platform. At the start of 2019, over 1.562 million people were using Facebook every day. By the second quarter of 2020, that number had reached well over 1.79 million daily active users. Facebook accounts for more than 45% of all social media visits on a monthly basis. 69% of adults use Facebook. 51% are ages 13 to 17. 70% are ages 18 to 29. 79% are ages 30 to 49. 68% are ages 50 to 64. 46% of Facebook users are over 65 years of age.
Pros and Cons of Facebook Advertising
The pros of Facebook advertising include:
Broad customer reach
A/B testing capability
Lead generation
Creative ad capability
Conversion measurement tools
Visibility
Manageable costs/ability to maintain budget
The cons of Facebook advertising include:
Limitations on what's allowed to be advertised
Quality parameters around ratio of image to text
A/B testing capability isn't expert level
High competition with other advertisers
Twitter Ads
How to Advertise on Twitter
Visit the Twitter ads page.
Choose if you want to promote existing tweets, trends, or accounts, or if you want to launch a campaign.
Choose your target audience.
Set your budget.
Return for reporting on your Twitter advertising campaign.
How Much Does It Cost to Advertise on Twitter?
On average, a Twitter advertiser can expect to pay between 50 cents and $2.00 per action for a promoted tweet. Expect to pay on average between $2 and $4 per follow for a promoted account and an estimated $200,000 per day for a promoted trend. Needless to say, most small businesses opt for either promoted tweets or promoted accounts.
How Effective Is Twitter Advertising?
Twitter's reach is far less than other social media platforms such as Facebook. With "only" 232 million active users that post about 500 million tweets each day, the WSJ claims that's not enough to make it worth advertising on Twitter. Thus, Twitter currently has only 13% of companies' social media budgets compared to nearly 57% for Facebook. There is no ROI statistic for Twitter, but RPV is at just 44 cents compared to Facebook's RPV of 93 cents.
Who Uses Twitter
Twitter has over 232 million active users that post about 500 million tweets each day. Twitter's largest active audience is in the U.S. Over 80% of Twitter users are under 50 years of age. Between the ages of 18 and 24, 44% use Twitter. Twitter is more popular with teenagers than LinkedIn, Reddit, Pinterest, and Whatsapp.
Pros and Cons of Twitter Ads
Pros of Advertising on Twitter include:
Much less competition compared to Facebook
Ability to reach a different kind of audience
Ability to target interests and handles
More streamlined reach
Cons of Twitter ads include:
Disappointing conversion tracking reports
Budget spends too fast
Steep learning curve
14 days for ad account approval
Support is lean
Instagram Ads
How to Advertise on Instagram
Instagram makes it easy for advertisers. The whole process can be broken down into five steps.
Navigate to the post you want to promote.
Beneath the post, click "Promote."
Choose your relevant business Facebook page (Facebook owns Instagram).
Choose the options you're interested in.
Click "create promotion."
It's really that simple! As with Facebook advertising, you can return to your business page to track results. It's also worth noting that you don't actually need to have your own account on Instagram to advertise, though you will have to have a Facebook business page.
How Much Does It Cost to Advertise on Instagram?
How much do Instagram ads cost? Instagram advertising is affordable for most businesses, although it is pricier than Twitter or Facebook. The average spend on CPM (cost per thousand views) is between $5 and $6.70. Instagram ads offer up to five CTAs (calls to action), so spending will vary depending on which CTA you choose.
How Effective Is Instagram Advertising?
It's always hard to judge whether or not it's worth it to advertise on a given social media platform. But one way to see if Instagram advertising is effective is to look at some case histories. John Lewis, a clothing retailer, launched an Instagram campaign that targeted females between the ages of 25 and 34. Reportedly, John Lewis increased followers by 10,000 and saw 14 times the purchasing intent of shoppers. They then extended their campaign on a quarterly basis. It's worth it to note that Instagram advertising is more suitable to tangible products because it's a visually-driven platform.
Who Uses Instagram?
The majority of Instagram users are U.S.-based. 46% of urban dwellers use Instagram and 21% of suburban dwellers use Instagram. 76% of users are ages 18 to 24. 57% of users are ages 25 to 29. 47% of users are ages 30 to 49. 23% of users are ages 50 to 64. Only 8% of users are age 65 and up.
Pros and Cons of Instagram Ads
Pros of Advertising on Instagram include:
Ability to be highly visually appealing
Ability to sell more
Unique ad formats like videos, stories, and carousels
Detailed targeting ability
Cons of Advertising on Instagram include:
Smaller audience
Not text friendly
Time consuming for longer campaigns
LinkedIn Ads
How to Advertise on LinkedIn
It's fairly simple to learn how to run ads on LinkedIn. The process is very intuitive, even for first-timers.
Sign into Campaign Manager
Choose ad objective
Set up audience targets
Choose ad format
Set budget and schedule
What do LinkedIn Ads Cost?
What LinkedIn ads cost depends on how much competition you have and your targeting criteria. CPC campaigns average out at about $2 but can go up to $4 or $5. If you want to calculate for yourself how much your LinkedIn ads will cost, those who use LinkedIn count on about .08% and 1% for the click-through rate.
How Effective Is LinkedIn Advertising?
According to recent data, over 65% of B2B advertisers have grown their customer base via LinkedIn advertising. Publishing case studies is an effective way of advertising on LinkedIn, if conversion is your goal. Another effective method is to use sponsored InMail messages, as long as they're disguised in friendly tones and not displayed like ads.
Who Uses LinkedIn?
Professionals are the leading users of LinkedIn. As with many other social media platforms, the U.S. represents the biggest chunk of users, with India and China coming in at second and third. According to reports, 24% of Millennials use LinkedIn. 46 million students or college grads are on LinkedIn. Of total LinkedIn users, 57% are male and 43% are female.
Pros and Cons of LinkedIn Ads
Pros of Advertising on LinkedIn include:
Focused audience targeting
Practically no learning curve
Professional B2B targeting
Non-intrusive ads
Cons of Advertising on LinkedIn include:
Actual campaign platform not very robust
Campaign platform is glitchy
Lacking connectivity to CRMs
How to Create a Social Media Advertising Strategy
Creating a successful social media advertising strategy is a multi-step process.
Establish your goals
Figure out exactly what you want to achieve. Do you want more leads or conversions? Do you simply want to promote your brand? Are you looking for more traffic to your website? Once you have this part figured out you'll be able to properly determine the success of your campaign afterward.
Establish a budget
Determine how much you want to spend overall on your marketing per month. Then, figure out how much of that you're willing to spend on each social media platform.
Establish a target audience
This is where your buyer personas will come in handy. Sit down with your team and develop Use those personas to determine which of those you want to target.
Establish your key performance metrics (KPIs)
This is another crucial step in later determining if your campaign was successful or not. Establish which KPIs you're going to use and then set appropriate benchmarks.
Review social media advertising platforms
Conduct research and get an overview of each social media platform. Each one is different. Figure out what those differences are and how they pertain to your goals.
Review the content that audience engage with
Look at what your competitors are doing. What kind of content strategies are they using to engage with the market?
Review competition and their social strategy
Look at what your competitors are doing. What kind of content strategies are they using to engage with the market?
Establish creative needs, both copy and design
Determine what you'll need in terms of copy and design. Will you be able to create in-house or will you need freelancers or a design agency's help?
Set up campaign timelines
It's important that you establish campaign timelines and performance measurement benchmarks. This will give you the information you need to make any necessary campaign adjustments along the way.
Set up campaign tracking in platform and Google Analytics
Be sure and set up your campaign tracking on the actual social media platform. Set up notifications so they go to the relevant person on your marketing team. Also check in regularly with Google Analytics to measure how your campaign is affecting traffic, page interaction, and conversions.
Now that you have more than the basics of creating and implementing a social media advertising strategy, it's time to get started. As you've learned, creating a social media strategy and launching it can be done very quickly. Using the tools and resources in this guide, you should be able to get going soon!