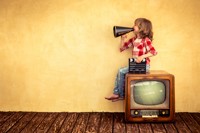 Clear and purposeful communication through your branded digital marketing channels is as important as they've ever been in the times of Coronavirus. We're seeing brands and organizations of all shapes and sizes communicating that they "are here to serve" and that they are "taking steps" during Coronavirus, but yet, the majority are unclear on what that actually means. When we as brands and businesses are sending messages out into the world through our digital channels, it's important that we're doing so with purpose, consistency, and providing valuable information that helps our target audiences through this difficult time. While it's important to keep in touch with our audiences and customers, it's also important to remember that we need to be communicating with our internal teams as well, so they not only know how to properly communicate our messages, but how we're helping them as well.
Below, our digital marketing experts and project managers put together a list of actions you can take to ensure that you're communicating effectively during Coronavirus.
Serve a Purpose
Before you start writing blogs, sending emails, or posting on social media, you first need to know why you're doing these things. If you're simply writing articles and sending them out without any clear messages or actions you want recipients to take, then chances are it's not worth sending. Only communicate when there is a goal behind it. For instance, do you have important information that hinders a customer or prospect's service during COVID-19? Do you have offers that will help customers or prospects through this time? Are you allowing for payments to be paused? Have there been any updates to the company or business policy that your employees need to be made aware of? Remember that communicating during this time needs to be done so to make your customer and employee's lives easier, not inadvertently cause confusion. Communicate with purpose and a goal in mind.
Be Empathetic
Now is not the time to market urgency or cause stress in your communications, such as social or email - do not capitalize on people's fears and concerns. What people want right now is understanding. We're all going through uncertain times with Coronavirus, and the last thing any of us need is unnecessary stress-inducing communications from brands and businesses we give money to. When you reach out to customers, prospects, and employees, make sure you communicate that you understand their needs and concerns, that you are actively taking steps to accommodate them, and then lay out what those steps are exactly. Do not be broad or general in your communication - communicate with purpose. Broad and general communication adds to uncertainty and stress or leads the recipients of your messages to ignore them. Be empathetic and communicate in a way that would make you as a recipient feel heard and seen.
Communicate Internally
Communication with your staff and team needs to happen in two ways. First, you need to clearly communicate expectations with your team on how to communicate during Coronavirus. What are you telling customers and prospects? How often? What actions should they take when assisting customers and prospects about Coronavirus? Should they be doing this via email, social, or live chat? Having clear guidelines, messaging, and responsibilities will help your team communicate your messages more effectively and give them the autonomy to handle any potential issues or concerns that may arise with customers.
Second, what do your employees need to know when it comes to your organization helping them during Coronavirus? Chances are your team is working from home and handling their work remotely. Make sure they have everything they need from a WFH perspective. Reach out and ask if they need anything from monitors to headphones, desks to WiFi and more, to make sure they can do their job and continue to provide stellar work. Do they need help with PTO or sick leave? What about connecting with doctors? What are you currently policies and who can they get in touch if they need help? Make sure you have an email and phone number to a person of contact that employees can reach out to with these concerns. Make sure you're regularly communicating any and all updates via email.
Be Proactive
Using the points above, you're bound to come up with a list of reasons to communicate with your customers and employees. Make sure backlog these ideas and put them into an editorial calendar with dates, channels of communication, topics, and responsibilities of who will write and send. Need some ideas?
Are there questions or concerns you know that customers, prospects, or employees may have but haven't spoken on yet?
Do customers need more time to pay their bills or need discounts for ongoing services?
Do they need more access to members of your team during Coronavirus?
Do prospects need specialized products or services during this time?
Are employees needing more PTO or have specific needs that would make their lives easier while they work from home?
All of these points (and whatever else you come up with) can be used on your blog, resource section, emails, and social media channels. Thinking ahead during this time will help you know what, when, where, and how to communicate the messages that will help your customers, prospects, and employees. This is a bit redundant, but it all comes down to purposeful communication - what value are you providing during Coronavirus?
Leverage Social Channels
When you're sending out messages, leverage the digital marketing channels that your audiences and employees are most likely to use. Chances are this is going to be email during Coronavirus, but don't forget that you have social media. Customers and prospects are going to be using social media more and more, especially since they are home. Be sure you're regularly communicating and engaging on social media with your audiences so they are aware of important updates you may have that affect them. Don't forget to answer questions, join in on discussions, and follow-up on reviews if people leave them. We use Buffer at Marcel Digital to keep track of our social updates and highly recommend it.
Keep Engaged and Respond
Above all else, make sure you keep engaged with your prospects, customers, and employees. If someone has a question, answer it. If someone has a comment or concern, respond to it. If someone takes the time to leave you a review, good or bad; accept it, be grateful, and acknowledge it - and if it's bad, make it right. Now is not the time to be complacent in responding to those attempting to communicate with you. If you work for a large or enterprise-level organization, make sure you delegate responsibility for communication.
Have members of customer service teams respond to reviews, customer comments/concerns, and prospect's questions. If you're making announcements regarding COVID-19, make sure that your executive and marketing teams are coordinating messaging and the next steps if there are any.
Your brand and business need to be humanized during this time. People are more isolated than ever before due to quarantine. One way to make your brand stand out from the rest is to make sure you're properly communicating information during Coronavirus in an honest and accessible fashion. Listen to customers and employees - what do they need? How can you give them more of it? What would help them most during the Coronavirus? Make what you can happen and communicate it with them by developing a comprehensive digital marketing strategy during Coronavirus. It'll not only help them short term but will also make you a brand that shows empathy, compassion, and value long term.