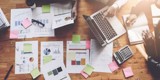 It's no wonder they call Umbraco "The Friendly CMS." It's easy to onboard your team, capitalize on open source for developing, and create a website that engages, informs, and inspires your most coveted audiences. What's more is that it gives your marketing team the ability to create backend dashboards, allowing them to quickly update and publish content.  Beyond that, you can customize Umbraco on both the front and back end, as well as your dashboard, to get full control and visibility over your website and how it's presented to the world.
There are a lot of reasons that marketers and content editors love Umbraco, but here are a few reasons why our partner and client marketers and content editors love it.
Easy to Edit (No Developer Needed!)
With Umbraco, you don't need to bother your web developer to create pages or switch out media assets such as images, video, or forms. You can easily click and create or upload any type of page, template or media you need! Don't worry about layouts, Umbraco works on the grid system, much like a newspaper…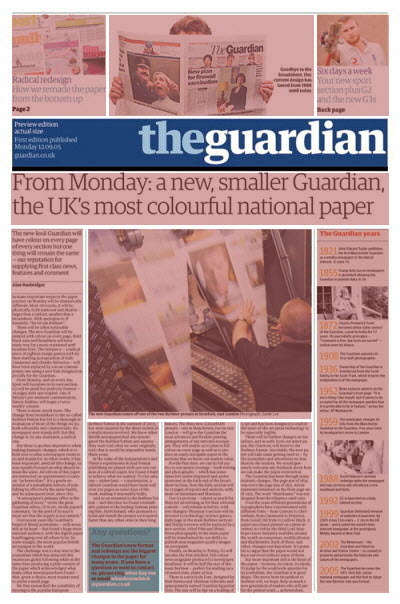 This means you'll be able to create a structured layout to your pages in the Umbraco backend that will render on any type of device your page is loaded on, from desktop to smartphone to tablet! This means you can rest easy knowing that your site is always responsive and following Google's guidelines (as well as the internet at large!)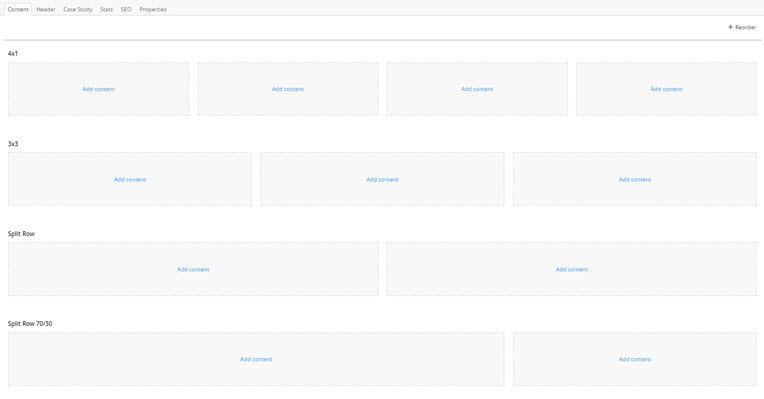 One of our favorite features for Umbraco at Marcel Digital is the Image Cropper – a tool that lets you not only crop your images but does so in a way where you don't have to. Let me explain – take this picture of international superstar, Scott Baio for example: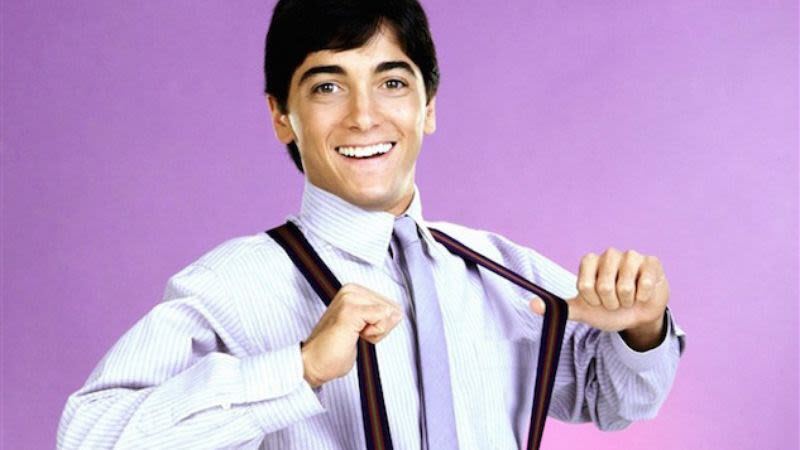 When you upload this picture of Scott Baio onto your website in Umbraco, you're able to select what you want the focal point of that picture to be. So say you want Mr. Baio's face to always be the focus point; there is a little blue icon you can center over his face to tell Umbraco "Every time you show this picture of Scott Baio, make sure that this is the focus point, no matter the image size or location on the site."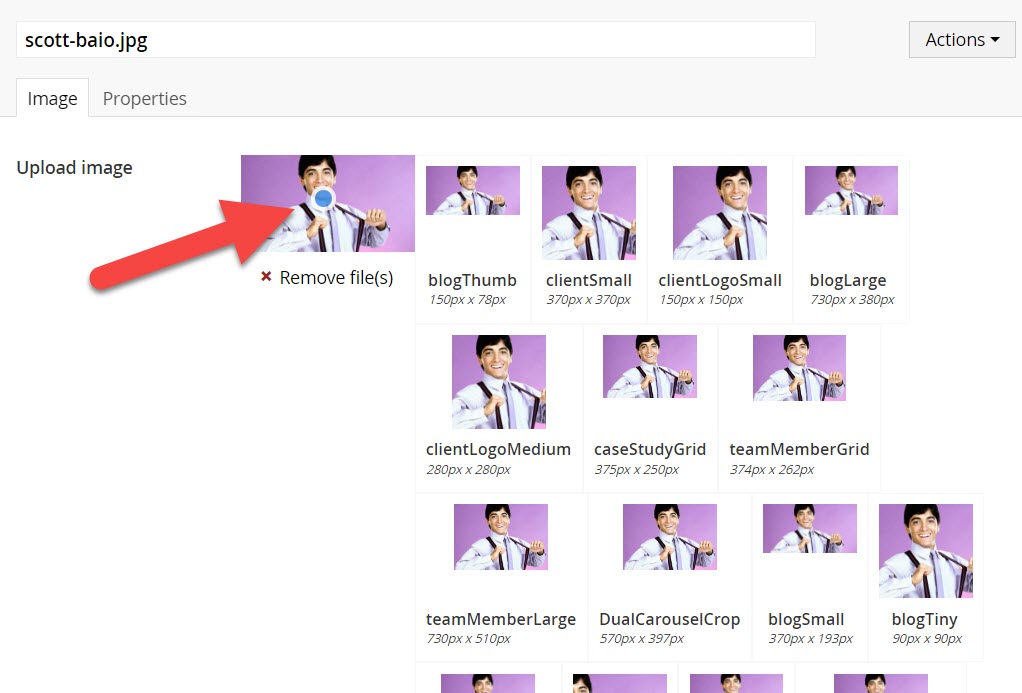 Now, say you're not wanting his face to be the focus point, but instead the bottom right-hand corner. Simply move the blue focus icon to the bottom right.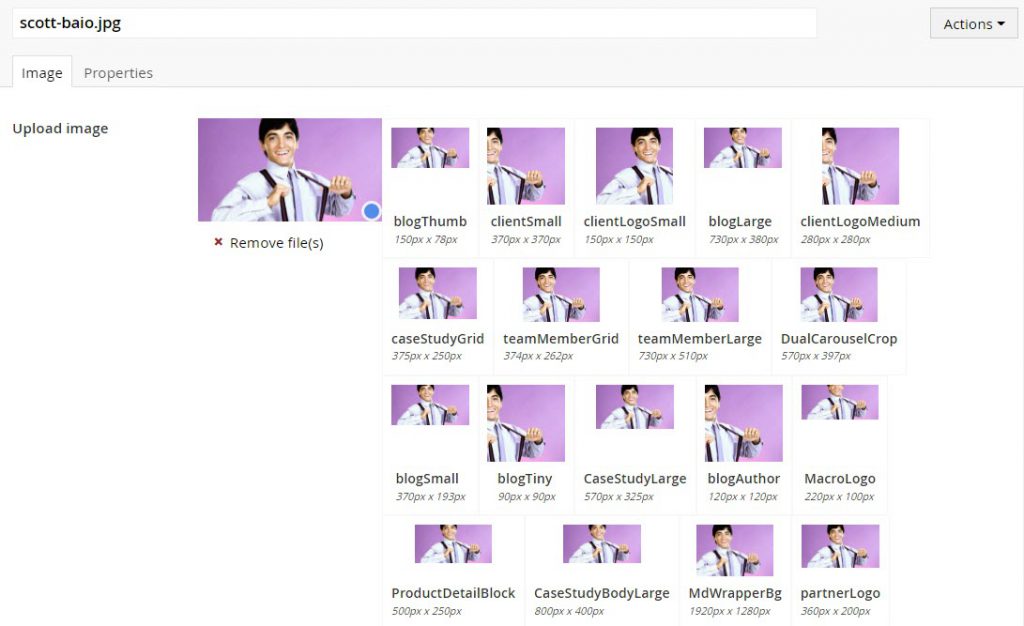 Or what about the top left being the focus point? No problem…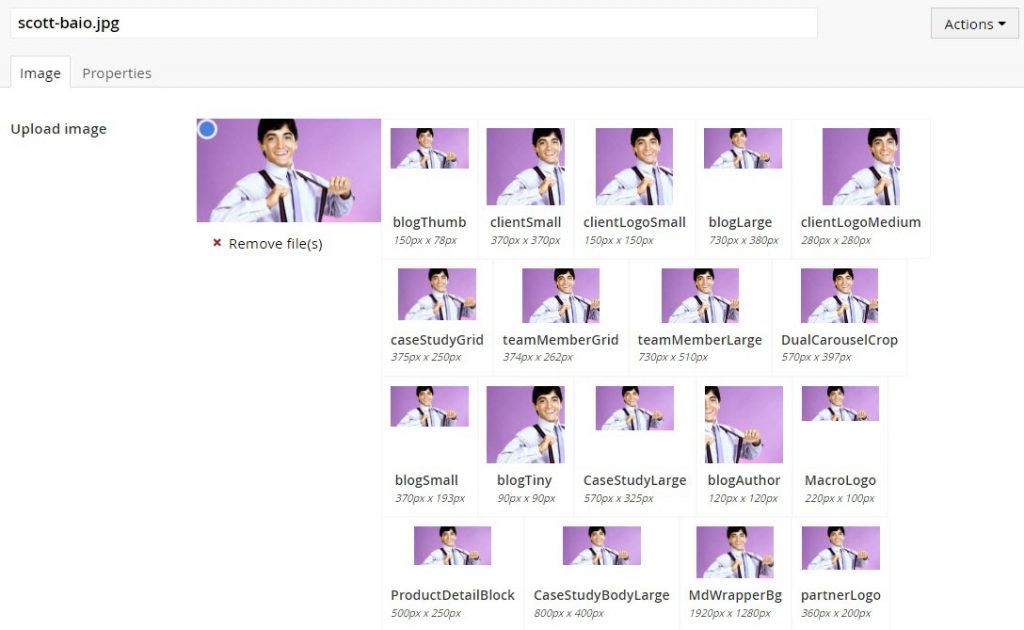 No matter what you want the focus point of a picture to be when it's rendered on the website, simply go to the photo's editing interface in the media picker and move the icon. This saves you a ton of time from asking your designers to crop a ton of image sizes for you and also saves your developers time of loading them. You've got it covered!
Easy to Organize
Umbraco is easy to organize in two different, but connected, ways:
It's easy to organize your website's architecture
It's easy to organize and categorize your website's assets
Your site's architecture is crucial to an awesome user experience that drives engagement and conversions. The best part about this is that through the Umbraco Content Tree, you're able to easily structure your website's content down by main pages, subpages, or page sections. With the click of a button, you're able to create subpages under main pages and move them around with click and drag functionality.
When you set up the structure you want in the Umbraco backend, that structure will be published live with one click, again saving your development team time and hassle!
Easy to Customize
Umbraco also easily integrates with the tools and packages you need most to run your business successfully. Whether you're running marketing automation tools like Hubspot, Mailchimp, Act-On, or SEO, CRM, personalization or E-commerce Umbraco packages, you can rest easy knowing that Umbraco will easily integrate with whatever you throw at it.
But more than tool integration, you're able to edit the Umbraco backend to suit your team's needs. That means whatever you want to see in your Umbraco dashboard, you can make it come true. Need to see products, stores, and sales? Done.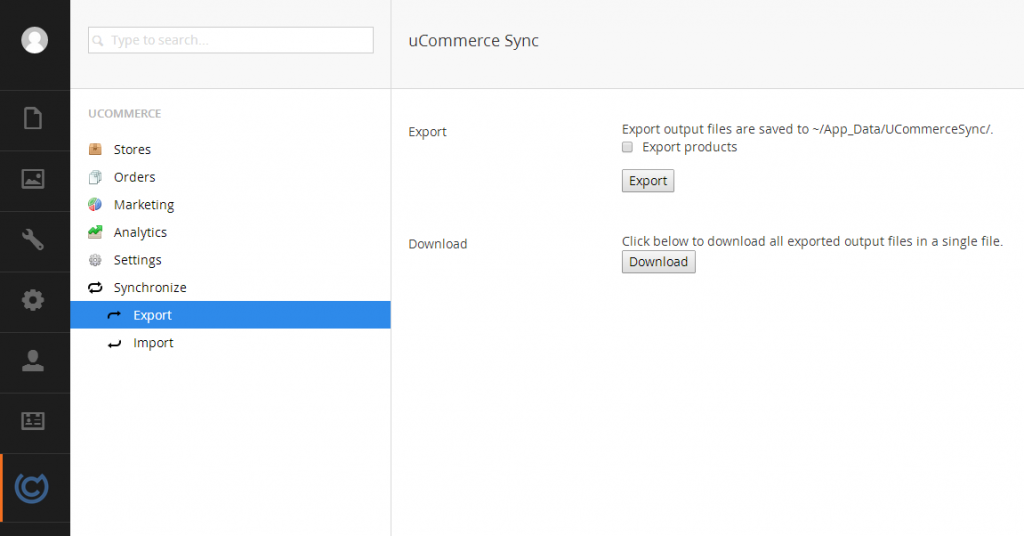 What about your website's analytics or the users who have access to your website? No problem.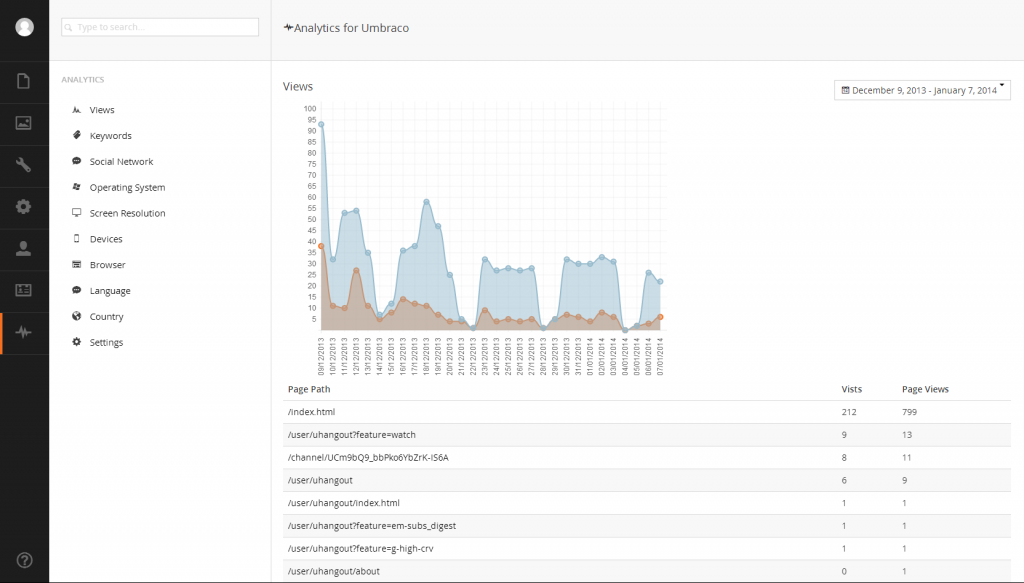 Want to see your website's content and media assets? Say no more.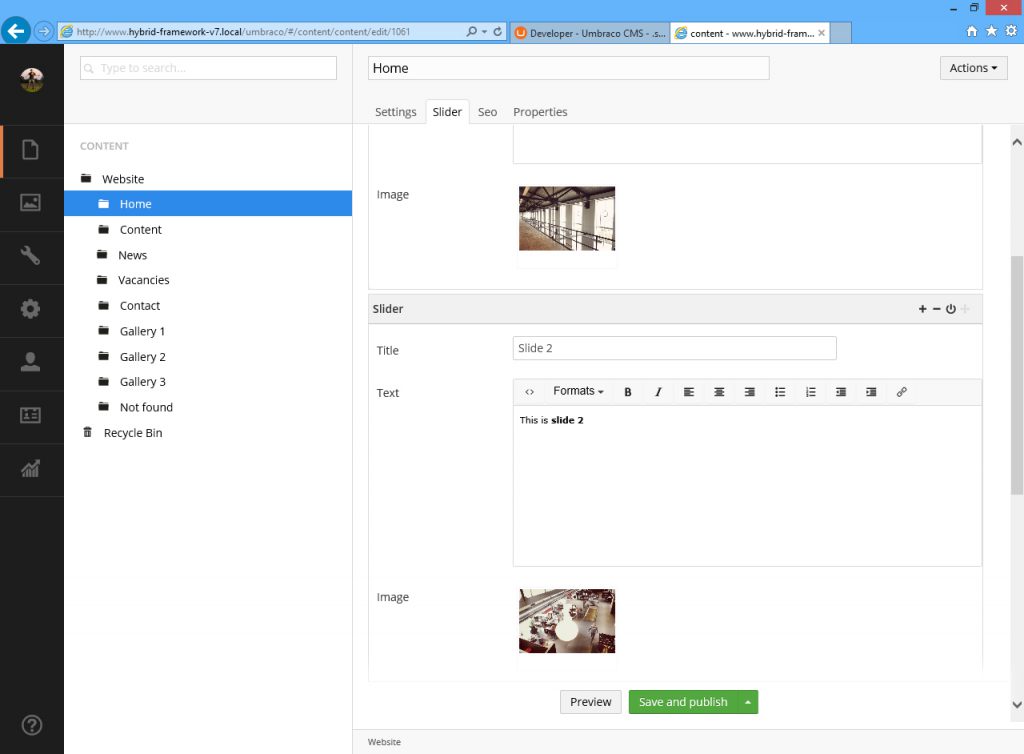 Whatever you need to see when you login to your Umbraco website, you can make it come to life. Umbraco is a canvas, feel free to paint it however you like!
Easy to Publish & Rollback
Made a mistake? No problem! With the Umbraco Rollback feature, you're able to quickly undo changes you have recently made and revert back to an older version of the page you are currently editing. Simply click Action on your content editor interface, click "Rollback", find your version, and make bring your old page version back to life! Again, let your developers focus on more important tasks and projects, you're an Umbraco marketing and content editor guru!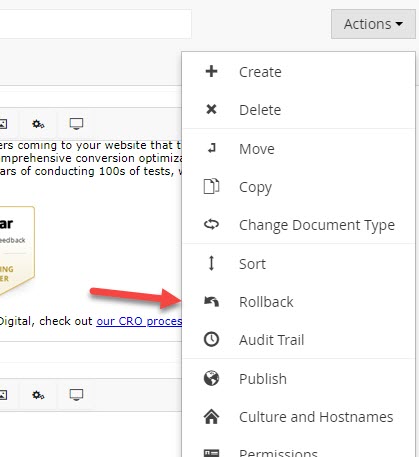 Want to See It For Yourself?
If you're want to take a look under the Umbraco CMS hood at how it can help your marketing and content editing teams, the Umbraco Masters and Experts at Marcel Digital will gladly take you on a free demo of the Umbraco interface. In fact, send over your branding assets – we'll load them and show your site will look with Umbraco!