Search Engine Optimization – better known as SEO – is an increasingly complex and fast-paced field that possesses particular importance in today's digital world.
For any type of organization, Search Engine Optimization encompasses multiple facets: obtaining prominence in search engine results, driving traffic to your website, providing an exemplary user experience, and generating qualified leads. Although new tactics frequently emerge that should be incorporated into your SEO strategy, there are three pillars that comprise the foundation of any effort to increase brand visibility and improve organic search rankings.
1. Technical Features
The first pillar of a strong SEO strategy includes the technical features incorporated into your website. From a technical standpoint, there are numerous ways you can drive traffic and increase leads. These include:
Mobile Friendliness
People use mobile devices, including smartphones and tablets, not only for personal purposes but professionally, as well. It's important that your website has a responsive design, meaning it displays and functions properly across a myriad of devices and platforms.
Site Speed
Site speed is also a ranking factor when it comes to how and where your website shows up in search engine results. You want your site – and individual pages – to load as quickly as possible. To accomplish that, you can use techniques such as enabling compression; reducing redirects; leveraging browser caching; and using a content distribution network to improve your site speed.
Readable URLs
Another technical feature that improves your SEO is creating short, readable URLs that contain your target keywords so the search engine can better connect users with relevant content. Other tips to refine your URLS include avoiding capitalized letters; using hyphens rather than underscores; adding mobile URLs to sitemaps; and putting top content in a root folder.
Robots.txt Files
Robots exclusion protocol, also known as robots.txt, is a test file that communicates to web or search engine robots which parts of your website can and cannot be crawled. These sets of user-agent directives can be used to restrict certain data or sections you don't want searched without blocking your whole website. Robots.txt files can be useful for preventing duplicate content from appearing in search engine result pages; specifying the location of sitemaps; preventing search engines from indexing particular files on your website; and keeping whole sections of a website private.
Optimized Images
There are also ways you can optimize the image files on your webpages so they contribute to SEO. Make sure you are using the highest quality image possible so it is formatted properly and in the best resolution, but also reduce the size of your image file so it doesn't negatively affect your page speed. Utilizing the alternative text field – or alt text – also bolsters accessibility by giving users another way to digest and understand your content.
Leverage Schema
You can leverage schema markup – the industry's standardized microdata library – to increase your website's relevancy and contribute to your SEO marketing strategy. While using a schema markup isn't a ranking factor, it can impact your SEO results by helping search engines classify the most important parts of your content and provide users with richer results.
Confused About Where to Start With Technical SEO?
Not to worry - our team of technical SEO experts have decades of experience. 
Confused About Where to Start With Technical SEO?
Not to worry - our team of technical SEO experts have decades of experience.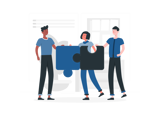 2. Content Strategy
Content is one of the top three ranking factors for search engines, making a clear, robust content strategy vitally important to SEO. However, a good content strategy is more about quality than quantity, meaning your content can't be created randomly if you want to see positive results. To develop your SEO-geared content marketing strategy, consider the following steps:
Conduct Audience Research
The first step is defining your topic area by delineating not only your brand's value, purpose, and area of expertise but also taking into consideration who your target audience is. Find out who is using your website and what they are searching for so you can create content that appeals to these specific demographics. The best way to define your audience – and subsequently who you're targeting – is to look at your current customers, investigate who your competition is targeting, conduct surveys, and outline the type of people who could benefit from your product or service. Use this information to create audience personas that represent your ideal customer(s) and then create content more likely to connect with them.
Understand Search Intent
Secondly, you have to figure out what keywords your audience is using to search for information, as well as the overall intent of their search. Consider that most people do not plug every word of a phrase into the search engine when mining the web for information. They also may not initially be searching for your business – just products or services similar to what you provide. Start with broad, root search terms that fall under your company's industry expertise and then create a list of more specific phrases based on keyword variations; specific product or service features; and the types of questions a potential customer would be likely to plug into a search engine when looking for products and services.
Create Content People Actually Enjoy
It used to be that digital marketers could stuff online content with keyword phrases to improve SEO, but search engines have become more advanced and their algorithms more complex. Your content should be interesting and provide useful information your users will want to read. Put your readers and their needs at the forefront of your content creation, keeping in mind that you are ultimately writing for them, not for search engines.
Use Headers and Internal Linking
Even as you prioritize creating relevant, comprehensive, and high-value content, realize there are numerous opportunities to boost your SEO by incorporating your target keywords in your headers and meta descriptions. Headers also are a good way to structure your content in a logical fashion that is easy to consume. Your content should use internal links, or hyperlinks that take readers to other pages on your own website. However, make sure the internal links are relevant and fit naturally with the target phrases, and only use a reasonable amount.
Not Sure What to Do About Your Technical SEO?
Our technical SEO strategy is rooted in best practices and expertise. Let us build a solid SEO foundation for your website. 
Not Sure What to Do About Your Technical SEO?
Our technical SEO strategy is rooted in best practices and expertise. Let us build a solid SEO foundation for your website.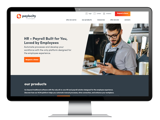 Leverage Different Types of Media
Content is not only text. It also encompasses videos, images, and infographics. These other media elements are ways to engage users and keep them interacting with your website, ultimately contributing your content strategy. You can make the most of your videos and images by uploading them in the right spots on your web pages; making sure they are relevant to the other content; creating customized thumbnails; adding image structured data and transcript; and optimizing alternative and title text.
Use Outbound Links
In addition to internal links, your content should also include external or outbound links to authoritative resources that provide readers with more information and overall value. Again, the purpose of outbound links is about the user experience. If you want to serve your customers to the best of your ability, that includes connecting them with other resources they may need or want.
3. Off-Page Elements
The final pillar of SEO includes the off-page strategies you incorporate to drive traffic to your website. A few of the most important tools to use include:
Backlinks
Backlinks, also called inbound or incoming links, are links from other websites to your own. In essence, they demonstrate to users and search engines that other websites vouch for your content, increasing its credibility and making it more worth surfacing in search engine results. Because backlinking is meant to represent a sort of "vote of confidence," it's important to focus on high quality, relevant backlinks that are earned, not bought. Conduct regular backlink audits to make sure your backlink profile is clean and adheres to the best practices put forth by search engines.
Local SEO
A strong SEO strategy also includes utilizing local SEO as a tactic, which is an especially effective way to promote your company's services or products online to local customers when and where they're looking for them. Almost half of Google queries have a 'local intent,' meaning people are researching information relevant to their location. You can set up Google My Business, a free tool for organizations and businesses to manage their online presence. Via this tool, you can verify and edit your business information, which helps customers find you in local searches.
Varied Distribution
Finally, you must develop a strategy for regularly distributing your content across a variety of digital marketing channels to keep users engaged and help boost your organic visibility over time. While it's good to use social media platforms, such as Instagram, Facebook, Twitter, Medium, and LinkedIn, keep in mind you have more control over content when it is posted to your own website. The most important aspect of distribution is to identify which channels your audience most frequently and consistently interacts with and then prioritize them when sharing new content.
The world of SEO is multi-faceted and frequently evolving, yet it significantly impacts the success of your digital marketing strategy. Companies must attempt to keep up with the changes and be willing to adapt to stay relevant in an environment flooded with information competing for their consumers' attention. Use the three pillars of SEO – technical features, a compelling content strategy, and offpage elements – to strengthen your company's approach for staying visible, relevant and prominent when connecting with search engine users.
Need Help with Your SEO Strategy?
As you can see there a lot of factors and tactics that go into a strong SEO strategy. For more help with SEO and setting up a solid strategy for your website, give us a shout - we're happy to help where we can!