I don't think people understand the power of their personal presence online. Going beyond that, I don't think people understand how important it is in today's digital marketing environment to be leveraging their online presence in an engaging manner that makes them an authority in their area of expertise.
Maybe we should stop calling it a "presence". Maybe we are generalizing it too much and making it seem like a mere existence in the digital forum. Both being present and existing doesn't matter – you can be present but contributing absolutely nothing. You can exist, but unless you are providing a point of view or a topic worth discussing, your peers are going to move on to the next person. Let's drop the "presence" and start calling it what it needs to be called – let's call it a "Personal Brand". Much better.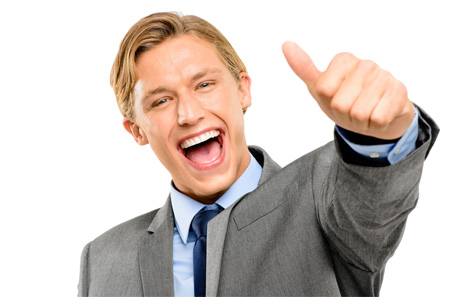 What Is A Personal Brand?
Who are you? What are your areas of expertise? What kinds of insight can you provide into those areas? What is your track record in your field? Meet your personal brand. Simply put, a personal brand is what pops into people's head when you, as a person, come to mind. A big part of what pops into people's mind is the marketing that goes into that vision and how it got there to begin with. How do you present yourself and how do you present what you have to say?
How Do I Build My Personal Brand?
When it comes down to it, how you build your personal brand relies on this facet: how do you want to be viewed amongst your peers in your industry? Really chew on that question for a second because it matters. It's a question you need to be asking yourself with every move that you are making, whether it be a post or joining in on a discussion. Don't be phony in your answer; you owe it to people investing their time in you and your message to be YOU.
Take that vision you have created for your personal brand and begin to own it. Join the discussion on industry forums and groups. create both content and conversations that speaks to your industry, take risks, ask questions, and provide real solutions that engage your peers.
Reach out and communicate not only with influencers on the multiple outlets you have, but with everyone – become one of the influencers, don't wait for them. Understand that you don't need to be nervous or scared to put yourself out there; people want to hear from you. You have something important to say. Say it, because you and your opinions matter.
What Platforms Should I Use?
While I would love to list every single platform you could use to join the discussions of your industry, there are literally hundreds of niche platforms out there. For the sake of the length and your head exploding, here are the most pressing outlets to get on now:
LinkedIn – LinkedIn is a professional network that focuses on both the B2B social experience and connection. You can join professional groups, share and discuss content, and include information about your professional endeavors such as your experience, resumes, how you can be contacted, and where you can be found online, linking to your company's profiles and website.
Twitter – We all know Twitter as the quick 140-character post juggernaut that has become one of the leading names in social media. But what makes Twitter so enticing is the incredible opportunities that can be capitalized on from it. For instance, the article Forbes posted of 31 Twitter tips shows how hashtags, creating a dialogue, connecting other social platforms, and linking your personal Twitter back to your company's Twitter does wonders in the form of social signals and brand awareness, both personal and professional.
Facebook – While Facebook is more of a social media that relies on connecting with friends, new and old, there is a very powerful opportunity for businesses to connect directly with their client base. Facebook offers many opportunities in the ways of ads, geo-targeting, commenting, reviews, and beyond all, customer service. By tapping into where your customers are, you open many paths that include a content distribution strategy and a customer service strategy that humanizes your brand and emboldens your employees.
All of these platforms allow for personal social profiles to be linked back to their company's website and social profiles. As companies, we should be empowering our employees to not only build equity in their personal brand and authority, but also to be a company face and spokesperson. Give your employees an outlet to feel like they matter and are a part of something bigger than themselves.
How Does My Personal Brand Help My Business?
Great question, and the most forward way I would answer it – humanization. You're putting a human face and identity to a brand; you're creating accessibility. One company that does this exceptionally well, is none other than our good friends at Google. Google makes fantastic use of having employees present new products and services via Hangouts, webinars, group discussions and more. They even go so far as to list their email addresses in some cases and tell you to reach out if you have questions.
We all know Matt Cutts all too well; Cutts put a face to Google in ways that has never been seen before. As digital marketers, we see that when Matt Cutts releases a video or tweets about new services or information, it spreads like wildfire. All of these examples above from Google prove one thing: the more equity a company or business places in the empowerment of employees, the more likely those employees will use their personal brand to cheerlead their company's endeavors. If Google does it, take notice.
Conclusion
The most important investment you're ever going to make is in yourself. How you decide to showcase your attributes all comes down to how many risks you are willing to take by putting yourself out there. Always remember you have something to offer peers of your industry; you have insight, you have experience, you have a unique story to tell, and there is always something that could be added to the ongoing discussions in the ever changing industries and world we live in. Get out there, let your voice be heard, and become the person you are envisioning.