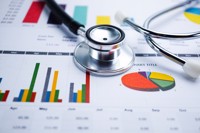 Healthcare professionals have a myriad of other responsibilities outside of creating and executing a paid media strategy. We understand that you have patients to see, staff to manage and budgets to oversee. However, using paid media can dramatically impact your healthcare organization or medical practice, bringing in new patients and helping your existing patients stay abreast of new services and new medical information.
In the event of a community health emergency, such as the Coronavirus pandemic, social media can be an effective way to communicate with your readership and patients without tying up your telephone lines. So, how do you establish an effective paid media strategy? Below are a few steps for you to consider:
How to Develop a Paid Media Strategy for Your Health Care Practice or Clinic
Establish Goals
The first step in any effective marketing effort is to sit with your staff and decide what you want your media campaign to accomplish. Do you want to attract new patients? Do you want to increase communication with your patients? Or, perhaps, do you want to encourage people to sign up and attend a wellness or other event? Whatever your goal, you need to solidify it before you continue any further. It's a good idea to commit the goal to paper to avoid any vaguely-formed goals.
Establish a Target Audience
After you've decided on an agreed-upon goal and have it documented, you need to think about whom you want to target with your ad. For example, If you're a pediatrician looking for new patients, you'll probably want to target young mothers. If you're hosting a wellness event for seniors, you'll want to target those age 60 and older. Taking a look at your current patient base and their demographics, along with what areas of your healthcare practice you wish to improve visibility and engagement for, should give you a better understanding of the audiences you need to target.
Determine Your Budget
As with any marketing campaign, you need to have a firm grasp on what you want (and are able) to spend before you commit to any paid media. You can do this by having a paid media expert to a look at your current campaigns, or create a strategy that includes a tiered budget of what channels will be tested with projected results.
Decide What Channels You Are Going to Use
Not all social media and other media channels are alike. Some, like social media ads and Google Ads, reach a broad base of demographics. Others are more targeted to specific age groups, genders, and interest groups. Examples include Pinterest, whose users are predominantly women, and Instagram, which boasts a younger average user than most other channels. It's also important to decide what type of tactics you want to employ. Do you want your ads to be programmatic or do you want to use a distribution platform? If you're using social channels, how often do you want your ads to run, to how broad a readership?
Coordinate Your New Campaign with Your Existing Marketing
Of course, you want your new ads to coordinate well with your existing promotional and informational material. If it's a new message, will it have the same logo and same branding as your existing material? Will your new ads support the content you already have in place? How will your paid media channels fit in with your ongoing digital efforts? Answering these questions will help you better understand how your paid media strategy affects your overall marketing efforts.
Set-Up Guidelines to Measure Your Success
It can sometimes be tricky to tell if your paid media campaign is working or not. What do you want to use to measure your success? Is it event RSVPs? New patients? Appointment requests? Downloads? Having a metric or KPIs that measures the performance of your efforts towards your goal will help you gauge success and opportunities you may otherwise miss.
Establish What Keywords You'll Use for Your Paid Search
Next, make a list of the keywords that best reflect your purpose and your practice. It's best to focus on user intent. Don't be afraid to use negative keywords when applicable.
Set-Up User-Focused Landing Pages
What is your new user going to see when they click through one of your ads? Does this landing page properly reflect your practice or event? Is the call to action obvious and easy to use? Are the pages mobile-friendly? These are all things that need to be considered and put into place before your ads go live. One of the worst things you can do is to put a good paid ad campaign in place only to have those new users become discouraged and frustrated because they can't find the information they thought they were going to get.
Make Sure That Contact Is Readily Available
If your call to action includes a telephone contact, do you have adequate staff to handle those calls? Are the people answering the calls properly trained on the message? If you are sending information (via email or snail mail) to respondents, is that material ready to go?
Review Your Metrics Regularly and Stay Flexible
Few paid ad campaigns are perfect the first time you attempt them. Most require small changes to make them more effective. Many tools, such as Google Analytics, offer extensive reports to see how many people are clicking through your ads and where those people are seeing your ads. You can also measure how many of those people clicking on the ads are ultimately taking the desired actions, such as downloading your e-paper, making an appointment or signing up for a class or an event.
Health care practices, clinics, and related businesses can benefit greatly from using paid media. You'll not only reach more people than with free, organic social media posts, but you can help establish yourself as an authority in your field. To learn more about how paid media can work for you, give us a shout. We've been helping health care companies and non-profits make good use of digital marketing for nearly a decade.