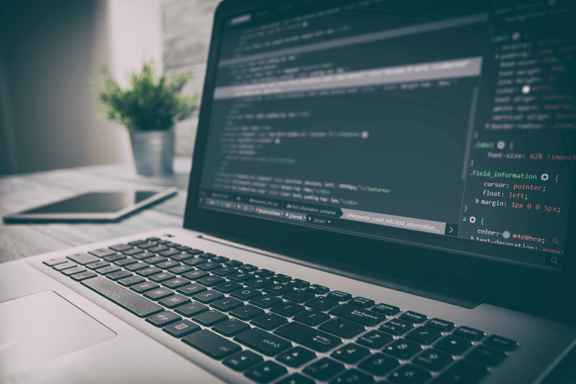 Good search engine optimization (SEO) practices are essential for getting your website or social media pages noticed amid the millions of other web pages vying for consumers' attention. According to Forbes, between 71 and 92 percent of website traffic comes from the first page of search results. Making sure that your website appears on that first page is vital to your business. However, maintaining good SEO practices in today's hectic work environment can be a challenge. We've attempted to simplify the process by giving you an easy-to-use SEO checklist to help you keep your pages ranking well with Google, Bing and other search engines.
Basic SEO Checklist
It's much easier to set your website up for SEO success than to go back later and try to adjust the elements you might have postponed or forgotten about initially. We suggest addressing the following essentials when you build your site.
Set up Google Tag Manager — Google Tag Manager is an invaluable tool that makes it easy to create and insert customizable tracking codes on your pages, which yield more useful reports.
Set up Google Analytics — Google Analytics makes an array of metrics and reports available to web managers for free. Make sure to take advantage of this information that can help you better manage your digital empire. It's easy to set up.
Set up Google Search Console and Bing Webmaster Tools — These tools also give you data that you can use to see what's working with your site and what needs attention — information you can use to increase your site's visibility and traffic.
Generate and set up sitemap XML — Set up a site map to tell search engines what you feel are the most important pages on your site. Google can read a number of sitemap formats, but the most widely used is XML.
Set up robots.txt — This file tells search engines which files you don't want crawled by the search engine bots. These might be pages for your administrators or things like short pages that act as landing pages for quiz results. It can also be used to keep bots away from duplicate content.
Make sure your site is indexable — Google needs to be able to read your site for it to appear in search results. To do that, your site has to be indexable. There are a few ways a site can not be indexable. For example, your web developer might have forgotten to remove non-indexed pages when the site went live.
Technical SEO Checklist
It's important to remember that not all essential SEO practices are visible on the page. Some of the things you do on the back end of your site are just as critical and the things that customers see on the pages.
Make sure the site is HTTPS — Many customers and potential customers will click off of a site they don't feel is secure. Most web customers are savvy enough to look for that "s" and the accompanying padlock icon.
Find and fix crawl errors — You can find these on Google Search Console. These are pages that don't load in a timely manner or generate another type of error when the search engine bot tries to access them. You want to fix these promptly for a better user experience and so that Google or another search engine doesn't think your website is poorly maintained.
Improve your site speed — Slow upload speeds don't just turn off site visitors, they discourage the bots, too. You can use Google's PageSpeed Insights tool to see whether your site is loading at an acceptable speed. This tool also gives you advice on how to fix a slow-loading site.
Fix broken internal and external backlinks — Broken links lead to a horrible user experience. Use your site audit report to find links that aren't working.
Make sure your website is mobile-friendly — With today's array of devices, you're likely losing business if customers can't easily view your site on their tablet or smartphone. Only half of all consumers say they use a desktop computer to make online purchases, and that percentage is dropping each year.
Optimize site architecture — Your site architecture is how your pages are "filed" in categories. Search engines reward good, logical organization.
Optimize URL structure — What you call your pages matters when it comes to SEO. Search engines prefer shorter addresses, ones that describe what the page is about, and ones that include hyphens rather than underscores.
Add Schema to your website — Using Schema helps search engine bots to understand your website more fully. You do this easily by using Google's structured data testing tool.
On-Page SEO Checklist
Make sure your website design is responsive — Responsive website design refers to how your pages look across a broad range of devices. Does your site look just as good and is it as easy to use on small screens as large screens, on profile-oriented screens as landscape-oriented ones?
Optimize title tags — Your title tag tells the search engines what your page is about. Make sure that you don't have any duplicate title tags or ones that are too long and thus get cut off in search.
Optimize headers — H2 and H3 headers make your content easier to read. They also help your content to rank better with search engines.
Optimize internal linking — Linking to other pages on your website isn't just a good way to show readers what other great content you have, it's good SEO also.
Optimize images — Don't miss out on the opportunity to make your images searchable by adding captions, meta titles and meta descriptions.
Keep JavaScript and CSS external — Best web developer SEO practices maintains that you use external JavaScript and CSS instead of including it all on one page. This helps improve your loading speed, among other things.
Now, there's a lot here...like, alot-alot. But don't forget that Google offers numerous resources to web developers to help with SEO best practices and also a number of tools to help you check the overall organic performance of your website. If you're ever in doubt, or looking from an opinion from Google, start there. Happy optimizing!