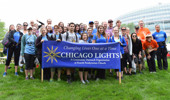 Since 2007, Marcel Digital has been a proud partner of Chicago Lights, an organization brought to life by members of Fourth Presbyterian Church on North Michigan Avenue back in 1964. Chicago Lights seeks to support and meet the needs of children, youth, and adults facing the challenges of poverty in the city of Chicago. Offering numerous social programs from tutoring to dance academies, and urban farm development to summer day programs, the mission of Chicago Lights is to empower people to thrive academically, secure economic stability, lead healthy lives, and build community.
Marcel Digital and Chicago Lights
Marcel Digital has been involved with Chicago Lights for 10 years as part of their Career Development program. Marcel Digital had been actively participating in charitable services such as donating computers to the community when we were told about the Chicago Lights program. We saw this as an opportunity to make a real difference in a student's life, helping them build their professional skills with actual work tasks in a real industry setting, while also teaching them how to communicate in a professional office environment. Our goal with our participation in the program is to help empower our students to ask and answer questions, to observe and learn, to explore and inspire, but most importantly, to grow and be the best version of themselves that they can possibly be.
Meet Quinn Wells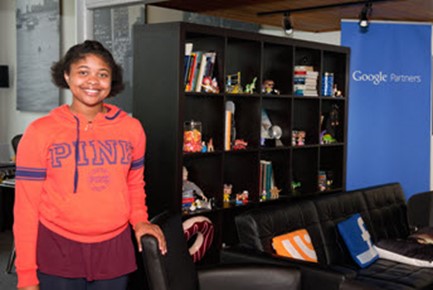 Our Chicago Lights intern for summer 2017 is Quinn Wells, a high school junior from Chicago. Quinn's day to day at Marcel Digital includes internal office, administrative and client related tasks, assisting in research and proofreading for our team, as well as organizing our CRM. Quinn's goal with her internship at Marcel Digital is to learn better organizational skills, enhance her coding and ad editing capabilities, and also improve her email skills. In her free time, Quinn likes to hang out with her friends, travel, and swim. We're incredibly happy to have her here!
The Chicago Lights organization is one that will have our continued support for years to come, as we feel an investment in our youth and community is the mark of truly giving back. The moral of a city is only as strong as the opportunities it's community has, and for that, we are proud to be continued partners of Chicago Lights and the programs they provide to make Chicago a better place. Here's to the future.